Jeffree Star's Boyfriend Nathan Schwandt's Net Worth - Received $150K Worth Vintage Car From His Partner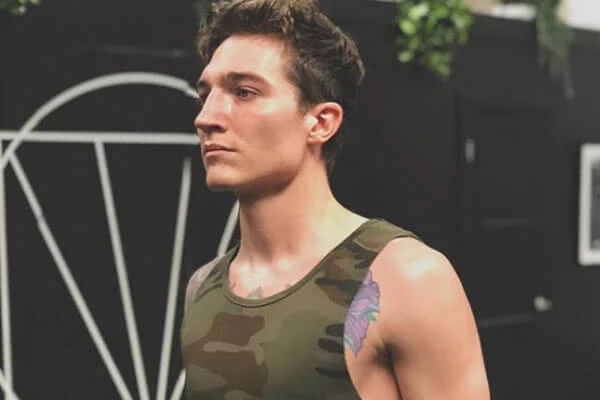 The American Youtube celebrity Jeffree Star's partner Nathan Schwandt is an Instagram Celebrity and a model who has an estimated net worth of $500,000. Nathan's primary sources of income are his online career, modeling job, marijuana business and position at the Family Collection. The celebrity has a massive 2.1 million followers on Instagram and lives quite an enjoyable and extravagant lifestyle.
The multi-million dollar cosmetic brand owner, Jeffree Star's boyfriend Nathan Schwandt was born on August 18, 1993, in Michigan, United States. He is one of two children of his parents and has a younger brother named Zach Schwandt. The talented star, Nathan also takes up the responsibility of the logistics department for his partner, Jeffree Star's cosmetic line "Family Collection".
Net Worth and Sources of Income
As mentioned earlier, Nathan Schwandt's net worth is estimated to be a heavy $500,000. As for his partner, Jeffree Star's net worth is estimated at $50 million dollars. The attractive model has many sources of income. Nathan is a popular Instagram celebrity with over 2.1 million followers which probably gives him a handful of opportunities to gain fortune online. Besides, he and his admirer, Jeffree Star together run a marijuana company and one of the most prominent cosmetic lines in the beauty community. This surely must have helped Nathan accumulate a good sum.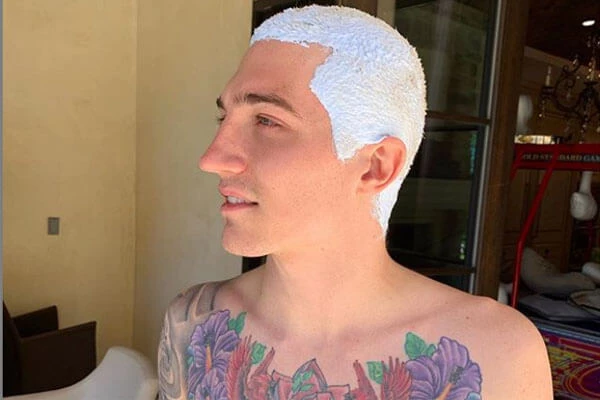 Nathan Schwandt really has come a long way. His first job was as a pet shop employee in Michigan where was in charge of the shipping department. It was during his time in Michigan that he opened his Instagram account which has now become the source of his fame and fortune. Furthermore, the American Social media star is amazingly good at skateboarding and playing guitar, loves windsurfing, Star Wars and collecting designer clothes.
Getting Surprised With A $150,000 Car By His Partner, Jeffree Star
Jeffree Star has stated that he and Nathan Schwandt have a high level of trust between each other. Recently, Nathan's beau Jeffree surprised him with a dashing $150,000 lime-green Aston Martin Vantage.
Nathan's lover has constantly been spoiling him ever since they started dating, as a reason, the Internet superstar has been a topic of controversy too. He was heavily criticized by Jeffree Star's fan with claims that he's only dating Jeffree for his fame and money. However, Nathan is not a gold digger, in fact, he met Jeffree before he had a profitable YouTube career and cosmetic line. Nathan also helped Jeffree start his YouTube channel by introducing him to Vlogging and other forms of online businesses.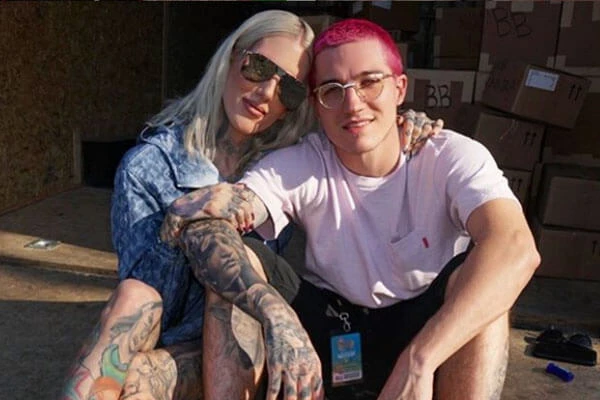 It can be clearly seen that he shares an affectionate bond with his significant other, Jeffree Star. His Instagram account is flooded with pictures of them together. Schwandt is known by fans to have an incredibly laid back and chilled out personality. Nathan is a very warm and passionate person who treasures his friends and family despite the fame and his lavish lifestyle.
Get More Updates In News, Entertainment, Net Worth, and Wikis In eCelebrity Spy.