With A Grand Salary, Look At Jim Nantz's Net Worth
Jim Nantz Net Worth
$15 million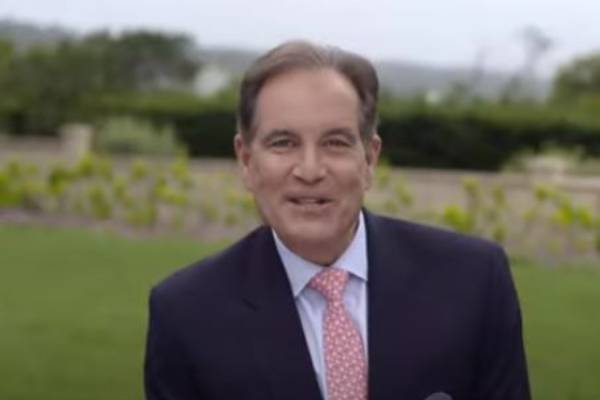 | | |
| --- | --- |
| Birth Name | James William Nantz III |
| Birth place | Charlotte, North Carolina, USA |
| Profession | Sportscasster |
| Nationality | American |
| Zodiac Sign | Taurus |
| Hair Color | Grey |
Jim Nantz is one of the most popular men in the sports broadcasting world. He has been working as a sportscaster and anchor since the early 80s and has earned massive success from his career.
After spending more than thirty years of his life as a sports broadcaster, the well-known sportscaster has earned millions from his career. And according to Celebrity Net Worth, Jim Nantz's net worth is estimated to be $15 million.
Jim Nantz Net Worth And Earnings
Since he has more than thirty years of experience as a sportscaster under his name, Jim Nantz has an estimated net worth of $15 million.
Income As A Sportscaster
Jim Nantz started his career as a sportscaster in the early 1980s, working for KHOU Houston. He then worked as a weekend sports anchor on the KHL-TV for three years. Jim then joined CBS Sports in 1985 and worked as a studio host for college basketball and football coverage. He was also an on-course reporter for PGA Tour golf and has hosted the network's Masters Tournaments coverage since 1989.
Nantz previously hosted the CBS's pregame program The NFL Today for about five years and then was the play-by-play announcer of The NFL on CBS. He has called the play-by-play of Super Bowl XLI and continues as a commentator for CBS' NFL telecasts alongside Tony Romo.
As one of the most recognizable sportscaster in the American media, Jim Nantz's salary per year is around $5 million. As given in The Richest, the sportscaster earned $3.9 million in the year 2019, and he gained $4 million as deferred compensation, which includes a deal he has with the golf company Titleist. The yearly income from various works has undoubtedly helped increase Jim Nantz's net worth significantly.
Income From Other Media Appearances And Book Sales
In addition to his commentary on live games, Jim also teamed up with golfer Gary McCord to provide commentary in the PC golf game Jack Nicklaus 6: Golden Bear Challenge. He had commentary on the football video game series, Madden NFL series, and appeared in an advertisement for Papa John's Pizza.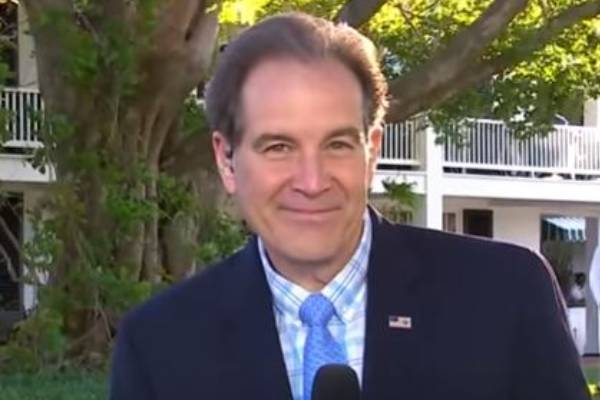 Nantz has also made guest appearances in few movies and television series, including Tin Cup, Criminal Minds, Dear, How I Met Your Mother and Arliss. While these small roles did not earn him as much as his sportscaster job, Jim Nantz's net worth must have benefitted from them.
Also, Jim published his first book named Always By My Side – A Father's Grace and a Sports Journey Unlike Any Other in 2008. In the book, he talked about his personal stories about various sports and his experiences meeting new people. The book is available on Amazon and is priced at $15.00 for a hardcover version. The book was popular among the audience, and its sales must have helped increase Jim Nantz's net worth significantly.
Income From Wine Business
After earning fame and fortune from his career as a sports commentator, Jim Nantz started his wine business in partnership with Peter Deutsch, founder of Deutsch Family Wine & Spirits. Their wine brand, named The Calling Wine, operates through Sonoma County and sells a large number of products. Some of the wine and their respective prices are given below:
| | |
| --- | --- |
| Product | Price |
| 2018 Sonoma Coast Chardonnay | $32.00 |
| 2018 Dutton Coast Chardonnay | $35.00 |
| 2016 Alexander Valley Cabernet Sauvignon | $37.00 |
| 2016 Our Tribute Cabernet Sauvignon | $62.00 |
| 2016 Searby Vineyard Chardonnay | $51.00 |
| Platinum Collection 6-pack | $349.00 |
These wines can be purchased from the brand's official site. Also, for anyone interested, they are also open for virtual wine tasting. As the wine company's co-owner, Jim Nantz's net worth has been heavily influenced by the profit gained by the brand in recent years.
Marriage And Divorce Settlement
Jim Nantz was married to Ann-Lorraine Carlsen Nantz for more than two decades. The pair lived in Westport, Connecticut, and has a daughter, Caroline Nantz. After twenty-six years of marriage, the couple divorced in 2009, and their court battles during the divorce proceeding became a media sensation.
According to sources, in 2009, Nantz was ordered to pay $72K monthly in alimony to his ex-wife. He was expected to keep up with the payment until he dies or Ann-Lorraine remarries. The sportscaster also had to pay $1,000 per week as child support for two years. The ex-couple shared joint custody of their then-fifteen-year-old daughter.
In addition to this, the former couple also divided their assets with Nantz getting a luxury condominium in Park City, Utah, and a house in Houston. Ann-Lorraine, on the other hand, got their home and a condominium in Westport. After the costly divorce, the CBS sportscaster remarried and have two children with his wife, Courtney Richards.
Lifestyle And Assets
With an estimated net worth os $15 million to his name, Jim Nantz enjoys a lavish lifestyle with his wife and two children. He owns a beautiful mansion in Pebble Beach, California, which has become a hot spot for celebrities because of its backyard golf holes.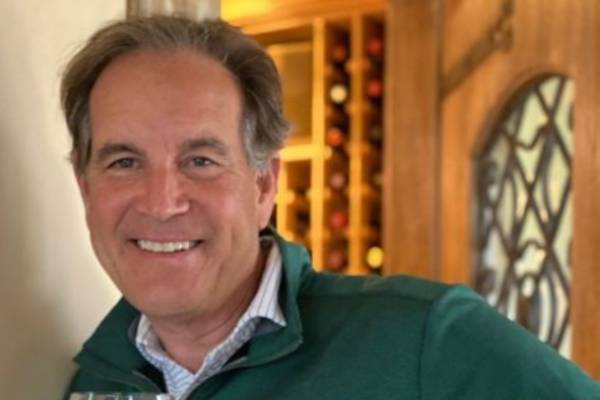 This was a dream house for the sportscaster, and he bought it for asking price in October 2011. But Jim and his then-girlfriend moved into the house after eight months of renovation. The house has garnered significant attention from celebrities and media alike, and looking at the grand home; it is clear that Jim lives comfortably.
Trivia
James William Nantz III was born on May 17, 1959, in Charlotte, North Carolina.
He grew up in New Orleans and New Jersey and attended the Marlboro High School.
He went to the University of Houston and graduated with a degree in radio/television.
His children from his second marriage are Jameson Nantz and Finley Cathleen Nantz.
He has won two Emmy Awards for Outstanding Sports Personality, Play-by-Play.
Explore more on eCelebrity Spy and get updates on Celebrity News, Wikis, Net Worth, and More.