Joel McHale Net Worth - Salary From Community, And Other Endeavors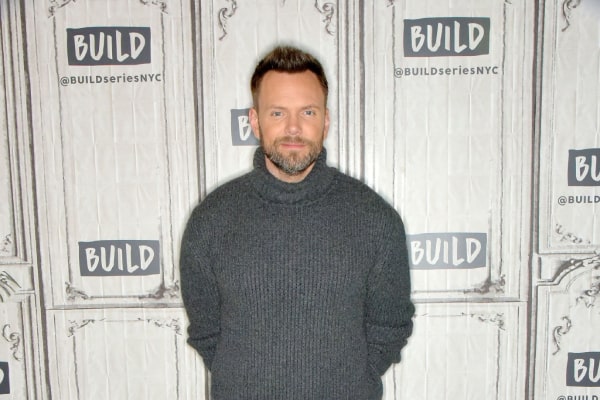 Known for his biting humor and his towering height, Joel McHale has been active in the entertainment industry for a very long time. Whether it is his acting, hosting, or stand-up comedy, Joel has managed to win people's hearts through his immense talent and hard work. His carefree attitude towards his life has also made him a favorite among his thousands of fans.
With many successful movies, tv shows, and hosting gigs, it is no surprise that the talented actor has amassed a vast fortune. And according to Celebrity Net Worth, Joel McHale's net worth is estimated to be $14 million.
Joel McHale's Net Worth And Earnings
As mentioned above, Joel McHale has a grand fortune of $14 million. He has accumulated his large wealth from his extensive career as a comedic actor and other ventures.
Income From Acting
The amazing actor started his career by starring in Almost Live a skit comedy and stand up comedy show in 1996. After this, he was a part of many TV-series in big as well as small roles. However, the show that made him a household name was the comedy series, Community. It was an instant hit and went on for six seasons and even had spinoff animated TV movies. Following the success of Community, McHale starred in another series like Randy Cunningham: 9th Grade Ninja, The Great Indoors, The X-Files, Will & Grace, Santa Clarita Diets and many more.
Along with the above-mentioned shows, the comedic actor is also set to be part of the series, that is yet to be released. Stargirl and Star Wars: Detour is some of the shows in post-production while he is also announced for a few others. 
While his TV show career took a while to flourish, movies were another story. Spider-Man 2 was the first movie Joel was in, and it was followed by movies like Lords of Dogtown, The Informant!, Spy Kids4-D: All the Time in the World, What's Your Number, Assassination Nation and many more. And if Joel McHale's salary for the TV-series is $60,000 per episode, we can only guess how much the actor was paid for an appearance in the movies. 
Income From Hosting And Stand Up Comedy
Along with acting, Joel also has hosted many talk shows like The Soup and The Joel McHale Show with Joel McHale. He has also co-hosted and acted as a guest host in many talk shows. The Soup was where Joel caught up the latest reality TV moments and shared his thoughts through hilarious commentary. The show was very popular among the viewers due to its one of a kind content. And apparently, Joel McHale's salary from the show was whopping $2 million per year as the host. Along with the shows, he has hosted award shows like People's Choice Awards, Primetime Emmy Awards, Independent Spirits Awards, and many more.
Just like many other comedians, Joel McHale's career in comedy started from stand up comedy. He has continued to participate in many shows around the U.S. and made people laugh from his biting humor. After years of performing just a snippet of his funny script, McHale announced his debut stand-up material in 2019. Live From Pyongyang is the cumulative result of the stand-up shows he has done over the years and contains his trademark humor while regaling the audiences with talks about his experiences. There are a few upcoming shows where McHale will show off his improv skills, the details of which are on his official website.
The earnings from various hosting gigs and his own nationwide comedy tours must have helped increase Joel McHale's net worth exponentially. 
Income From Other Sources
Not only acting and hosting, but Joel has also tried his hand on writing. His book Thanks for the Money: How to Use My Life Story to Become the Best Joel McHale You Can Be was published in 2016 and was critically acclaimed by various reviewers.
Also, the comedian co-hosts a newly launched podcast named Darkest Time with his Community costar and fellow comedian Ken Jeong. The duo talks about their show Community and the ongoing coronavirus pandemic on their podcast. If anyone is interested in listening, then the podcast is available in ApplePodcasts.
While the book and podcast might not earn as much as his other projects, it must help increase Joel McHale's earnings to some extent.
Lifestyle And Assets
In 2016, Joel McHale had sold his Los Feliz home for $2,55 million. The 3,500 square feet house was bought by the actor for $1.88 million in 2007. The actor currently resides in a $5.15 million compound in Studio City, where he has a huge garage for his expensive car collection.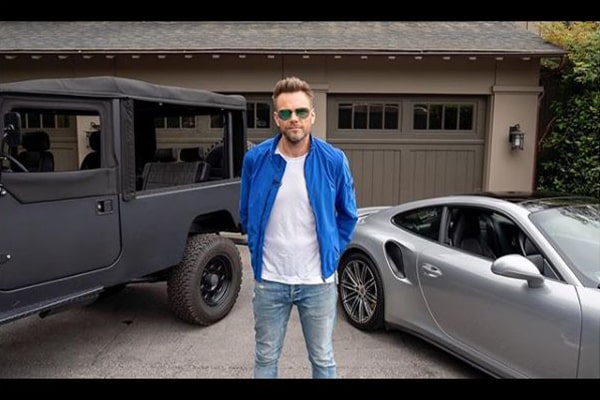 The actor has got great interest in cars and since he is successful, he can definitely afford to buy those he liked. He now has a collection of expensive cars, including a Porsche 911 Turbo S and ICON FJ43, as seen in the video posted by Silver Lake Car Club. He also owns a 1990 Toyota Landcruiser, which he revealed on his Instagram.
Looking at the expensive taste of the actor in regards to his house and cars, we can say that Joel McHale enjoys a very lavish lifestyle.
Some Facts About Joel McHale
Joe McHale was born on November 20, 1971, in Rome, Italy, to father Jack McHale and mother, Laurie McHale.
He has two brothers, Christopher McHale and Stephen McHale.
He got married to his wife Sarah Williams in 1996 and shares two children, Edward Roy McHale and Issac Hayden McHale, with her.
His elder son Edward underwent open-heart surgery when he was just two months old. 
He completed his Bachelor's degree in History and Master's program in acting at the University of Washington.
Explore more on eCelebrity Spy and get updates on Celebrity News, Wikis, Net Worth, and More.