What Was Filmmaker Joel Schumacher's Net Worth During His Death?
Joel Schumacher Net Worth
$80 million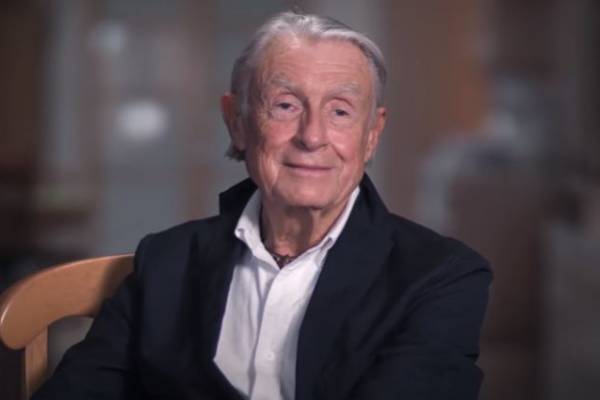 | | |
| --- | --- |
| Birth Name | Joel T. Schumacher |
| Birth place | New York City, New York, USA |
| Profession | Filmmaker and Producer |
| Nationality | American |
| Zodiac Sign | Virgo |
| Hair Color | Grey |
Among many directors in Hollywood, very few have made movies that have been applauded by the audiences and critics alike. Also, not all of them have tasted the same success for every movie they direct. This was not the case for Joel Schumacher, whose films were not only loved by viewers but also gained critical praises. 
Regarded as one of the best directors in the business, Schumacher has gifted the world with masterpieces like The Phantom of Opera, The Lost Boys, and many others. From all of these works, the director earned a vast fortune, and according to Celebrity Net Worth, Joel Schumacher's net worth at the time of his death was estimated to be $80 million.
Fred Willard Net Worth - What Was The Actor's Fortune At The Time Of His Death?
Joel Schumacher Net Worth And Earnings
As mentioned above, Joel Schumacher had an estimated net worth of $80 million at the time of his death. He earned this massive fortune as the director and screenwriter of many famous movies.
Income As A Director And Writer
The talented filmmaker started his career in 1974 when he directed the tv-movie Virginia Hill. He then took a break for some years from direction and only came back with another tv-movie in 1979. After this, Schumacher was very active in the industry and made many well-known films.
Movies like St. Elmo's Fire, Flatliners, and The Lost Boys made him a household name and helped secure many other projects as a director and created opportunities for him to write his own screenplay. After these three movies, Joel rose to fame and went on to write and direct numerous critically acclaimed, as well as financially successful movies. Some of the movies that Schumacher directed and their respective worldwide collection, as mentioned in IMDb are given below:
| | |
| --- | --- |
| Movie | Worldwide Collection |
| St. Elmo's Fire | $37.8M |
| The Lost Boys | $32.3M |
| Flatliners | $61.48M |
| Batman & Robin | $238.2M |
| The Phantom of the Opera | $154.64M |
| Trespass | $10.11M |
| Twelve | $2.64M |
| Phone Booth | $97.83M |
In addition to these movies, the gifted filmmaker also directed few episodes in the famous television series like 2000 Malibu Road, music videos, and few documentaries. His last project was the two episodes he directed in the show House of Cards in 2013. As seen above, many of the director's movie has earned millions in the box-office, which undoubtedly helped increase Joel Schumacher's net worth over the years.
How Much Did Joel Schumacher Earn As Costume Designer?
Before getting a big break as a director, Joel worked in the show business as a costume designer. He prepared beautiful but a signature-flare in his costume, which elevated the scenes according to many viewers. His work in the film The Last of Sheila gained high praise from critics and audiences alike. His past as a costume designer helped him in his future movies that he directed and provided a fresh touch in them.
Not only this, but Joel also was credited as the executive producer for several movies and series. He was the executive producer for the mini-series documentary, Do Not Disturb: Hotel Horrors. This was the last project he worked on. All of these not only helped the famous director learn the intricacies of filmmaking but also earn a considerable sum. And Joel Schumacher's earnings as a costume designer, production designer, and executive producer in multiple shows and films had a significant impact on his collective net worth.
Lifestyle And Assets
With the massive fortune he amassed from his successful career in the movie business, Joel Schumacher lived and comfortable life. After a long and happy life, the filmmaker lost his year-long battle with cancer and died on June 22, 2020. He died on Monday morning in New York City at the age of eighty.
Schumacher had a significant impact on many celebrities and their successful career. Moments after the news of his demise hit the internet, many stars and fellow filmmakers like Rian Johnson, Edgar Wright, and Jim Carrey, took to various social media to talk about him and share their grief with the world.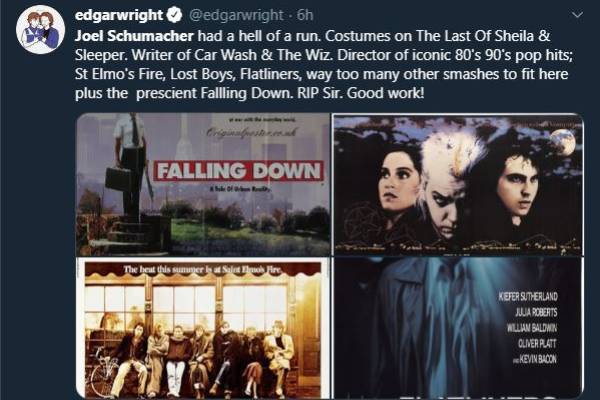 Before moving back to New York in his later years, Joel used to live in Los Angeles, where he owned a beautiful property in Carpinteria, California. After using the compound as a place of retreat for years, he put it up for sale in 2013. The property had a price tag of $7.25 million 
Facts
Joel T. Schumacher was born in New York City, New York, on August 29, 1939, to Francis W. Schumacher and Marian Schumacher.
He attended the Parsons School Design at New School University and even worked as a window dresser for fashion stores.
Throughout his career, he was openly gay and used his movies to reflect his sexuality.
On various interviews, he apologized to fans who were disappointed with his movie Batman & Robin.
He has won multiple awards as a director and a costume designer.
Get More Updates In News, Entertainment, Net Worth, and Wikis In eCelebrity Spy.