John Legere Net Worth - Chief Executive Officer of T-Mobile US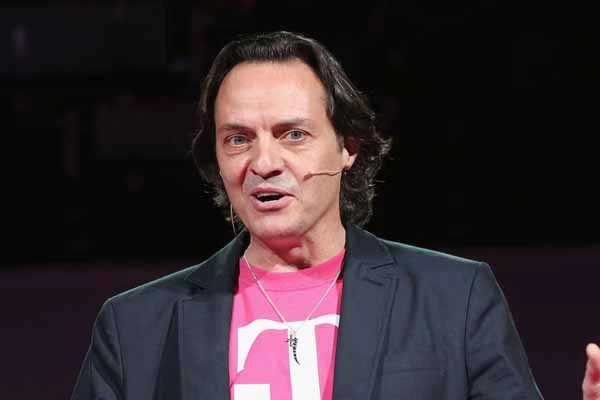 The CEO of T-Mobile, John Legere's net worth is estimated to be a grand amount of $80 million which he has accumulated from his prolific career in some of the famous companies in the past. As the CEO of one of the biggest mobile telecommunication company, John's base salary is $1.5 million.
John Legere was born on June 4, 1958, in New York City, USA. Having gained experiences and completed education from the University of Massachusetts and Harvard Business School, it's certain that people had already predicted his massive success back in his university days. Legere has gone through two divorces twice and has two daughters named Christina Legere and Elizabeth Legere.
Net Worth and Sources of Incomes
As mentioned before, the gifted businessman John Legere's net worth is estimated to be $80 million, most of which he has primarily amassed from his current job as the Chief Executive Officer of T-Mobile. 
However, that's not to say that he hopped on straight to T-Mobile. Prior to the position he is currently holding now, Legere worked for companies including AT&T, Global Crossing, and Dell.
Income from Past Jobs
Legere worked for AT&T for almost 20 whole years. He served as the chief executive for AT&T Asia from 1994 to 1997 and acquired a tremendous amount of experience with it. Then he spent time as the head of AT&T Global Strategy and Business Development which helped him earn a good fortune already.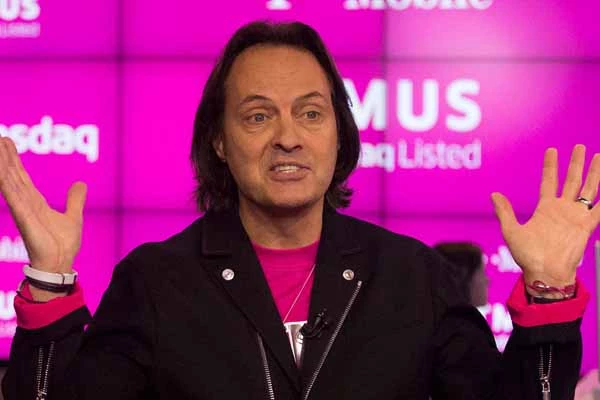 Following that, Legere was the senior vice president of Dell and held countless other positions. He handled Dell's operations in all of Europe, the Middle East and Africa and Asia-Pacific. Considering the reputed position John held at Dell, we could also clearly conclude that he pocketed a good chunk of money from it.
Income from T-Mobile
John was a sharp and ingenious kid from his college days as he was a nationally competitive runner and he completed the Boston marathon in 2004. Due to his immense experience, persistence and keen sense of wanting to improve technology, he became the CEO of T-Mobile in 2012. According to Investopedia, his total compensation package for 2014 was worth a massive $18.57 million which breaks down to a base salary of $1.25 million, a whopping $10.66 million in stock awards alone and $4.83 million from a non-equity incentive plan.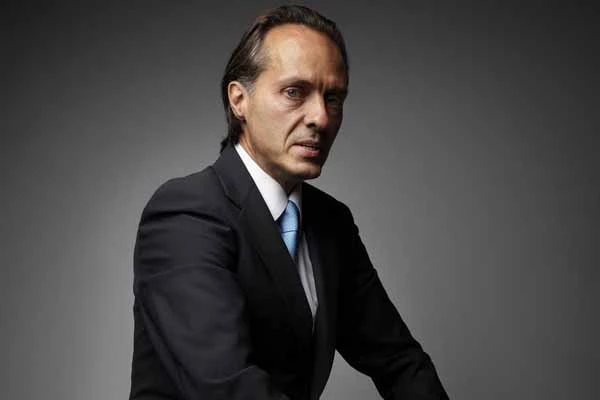 With John as the CEO, T-Mobile added 8.3 million total wireless customers in 2014 alone. Alongside his placement in T-Mobile, he is also on the board, he is also a member of the board of directors for CTIA, a trade association representing the wireless communications industry in the United States. All this surely grants John Legere a gigantic income.
Having over 6 million followers on Twitter and being quite active on it, a social media superstar is what he is. All at the same time, he runs one of the largest and fastest wireless carriers in America. What a guy.
Implementation of 5G
As reported by The Verge, John Legere on the 7th November 2019 announced that T-Mobile's nationwide 5G network built on the 600 MHz band of the spectrum will launch on December 6th. 
According to Legere, the network will eventually cover over 200 million customers and reach speeds of up to 450 Mbps by the year 2024, which is more than 10 times faster than its current LTE speeds. We are pretty sure that as the CEO of the company, this step is going to pile up John Legere's net worth quite significantly.
Keep Up With eCelebritySpy, For More Updates On News, Net Worth, Wikis, and Articles.