Josh Kiszka Net Worth - Has Been The Lead Of An American Rock Band Greta Van Fleet
Josh Kiszka Net Worth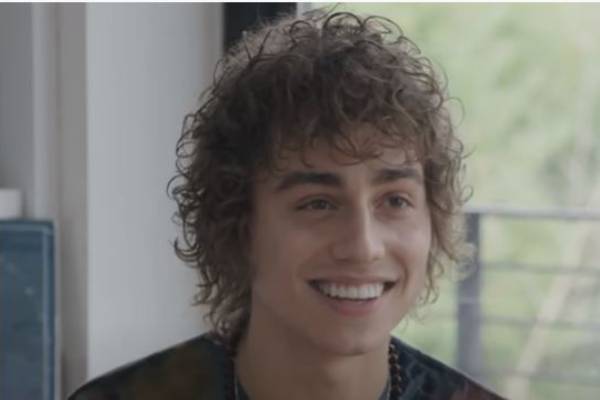 | | |
| --- | --- |
| Birth Name | Josh Michael Kiszka |
| Birth place | Frankenmuth, Michigan, US |
| Profession | Singer |
| Nationality | American |
| Zodiac Sign | Taurus |
| Hair Color | Brown |
American band, Greta Van Fleet has been performing and making their own music since their formation in 2012. The Michigan based group was formed by twin brothers Josh Kiszka and Jake Kiszka along with their younger brother, Sam Kiszka, and friend Kyle Hauck. They have gained massive success in the last five years, releasing multiple albums and performing in various cities and also earning a vast fortune from their music.
Josh Kiszka is the founding member and vocalist of the band and has contributed hugely to the band's success. His amazing vocals and stage presence during live performances have not only helped the group succeed but also earn him a huge fan following. And from this success, Josh Kiszka's net worth must have seen significant growth over the years.
Betty Wright Net Worth - Look At The Late Singer's Income And Earning Sources
Josh Kiszka Net Worth And Earnings
The Greta Van Fleet vocalist Josh Kiszka's total earnings have seen a considerable rise in the recent years due to the band's success. His net worth comprises of earnings from album sales, touring, and merchandise sales. Though there are sites which suggest that the singer has an estimated net worth of $1 million.
Income From Music
Josh Kiszka was interested in making music after being influenced by the music from his parent's vinyl collection. And to fulfill his dreams, Josh, along with his twin brother Jake formed the band, Greta Van Fleet. They recruited their younger brother Sam and close friend Kyle and started their musical journey in 2012. However, Kyle, who acted as the drummer for the group, was replaced by Danny Wagner in 2013.
The band recorded and released many singles like Standing On, Cloud Train, Down the River in their early days. They also released their live EP in 2014, which did not create much buzz. Nevertheless, these records helped them gain their footing in the industry and later helped them gain recognition from record labels.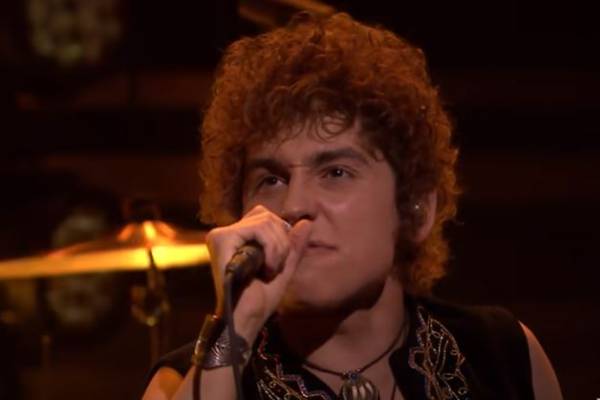 The famous rock band was signed by Lava Records in March 2017, and only a month later they released, Black Smoke Rising, their debut studio EP. And since then they have reveled in much success due to their music. Their second EP and debut studio albums also earned massive success in the following years. These albums are available on Amazon, and their prices are listed below:
| | |
| --- | --- |
| Albums | Prices |
| Black Smoke Rising (LP) | $12.99 (Vinyl Edition) |
| From the Fires (LP) | $7.99 (MP3) |
| Anthem of The Peaceful Army (Studio Album) | $13.18 (Audio CD) |
The group's debut studio album, Anthem of The Peaceful Army, sold 80K copies in its first week and became the top-selling album in the US. It was also received well by the critics along with their fans. As the frontman of the band, Josh Kiszka's net worth must have seen a significant rise from the earnings from these album sales.
Income From Tours
The band spent its first five years performing covers and few original songs in their local neighborhood. After they released their first EP, they toured with English rock band The Struts in 2017 from which they gained massive recognition. Since then, they have performed in various festivals like Coachella and continues to do small shows in different parts of the country.
Along with this, Kiszka and his bandmates also have many dates scheduled to perform alongside Metallica in the coming months. And from the ticket sales and revenues earned, Josh Kiszka must have pocketed an enormous sum from these tours.
Income From Merchandise
Just like many other artists and bands, Greta Van Fleet has also released their own merchandise line. The line consists of various products like a t-shirt, crewneck, beanie, and bandana, among others. Some of these items and their prices are given below:
Wizard Tee - $35
Logo Pocket Tee - $30
Lover, Leaver Muscle Tank - $35
Logo Crewneck - $30
Logo Zip Hoddie - $40
Wizard Bandana - $15
The merchandise line is available on the band's official online store. And since the group has gained more popularity in recent years, they surely have earned a significant sum from the merchandise sale, which undoubtedly helped increase Josh Kiszka's net worth.
Lifestyle
At a very young age, Josh Kiszka and his bandmates have enjoyed tremendous success from their music career. And as a result, they live a very comfortable lifestyle. Like every other artist, Los Angeles is where the members have based themselves while music-making; however, they have not forgotten about their hometown. Also, the Frankenmuth community has celebrated its success by organizing a party during the band's album debut in 2018. This shows that while the boys might be away from home due to their career, they haven't been forgotten in their homes.
Facts
Josh Michael Kiszka was born on April 23, 1996, in Frankenmuth, Michigan.
He has two younger brothers, an identical twin brother, Jake Kiszka and Sam Kiszka.
Along with his band, Greta Van Fleet, he was nominated for Grammy Award for Best Rock Song.
The band was invited to perform at Elton John's annual Oscar Party.
As a kid, he was part of a few theater productions in his school.
Get More Updates In News, Entertainment, Net Worth, and Wikis In eCelebrity Spy.