June Diane Raphael Net Worth - Salary From Grace and Frankie And Other Acting Projects
June Diane Raphael Net Worth
$4 million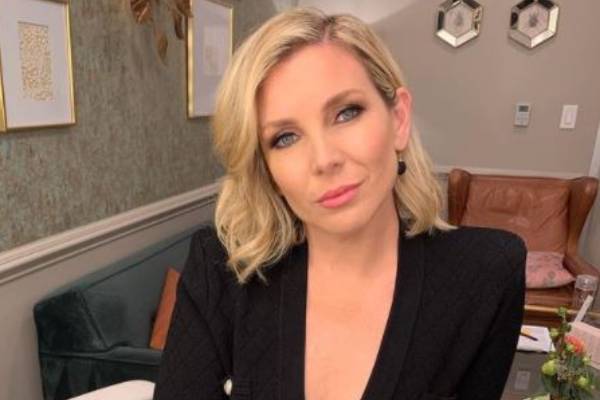 | | |
| --- | --- |
| Birth Name | June Diane Raphael |
| Birth place | Rockville Centre, New York, USA |
| Profession | Actress and Writer |
| Nationality | American |
| Zodiac Sign | Capricorn |
| Hair Color | Blonde |
American actress June Daine Raphael first found fame as a comedian as she ran a two-woman sketch show with her best friend, Casey Wilson, at the Upright Citizens Brigade Theater. Raphael then showcased her acting skills in several movies and television series. She found opportunities to write on shows like Creature Comforts American and the short film Caffeine: A Love Story.
The talented comedian and actress has been working since the early 2000s and is now counted among the best in the industry. And June Daine Raphael's net worth of $4 million also shows the commercial success she has achieved as a part of the entertainment business.
June Diane Raphael Net Worth And Earnings
As stated above, June Diane Raphael has an estimated net worth of $4 million, which comprises her income as an actress. However, according to Celebrity Net Worth, the amount is the combination of Raphael's fortune and her husband, Paul Scheer's wealth.
Income As A Writer
June Diane Raphael studied improvisational comedy at New York's Upright Citizens Brigade Theater and got the chance to run a two-woman sketch show with her friend, Casey Wilson. The pair wrote the show and performed on stage for a number of years, leading them to write for other shows.
Apart from the two-woman show, June Diane also has eleven more writing credits. Raphael has been a part of the writing team of shows like Creature Comforts America and The Very Funny Show. She also wrote the short films, Pantsed, Crying in Public, The Confrontation, and the movies Bride Wars and Ass Backwards.
While working on projects and making films seems like a piece of cake for outsiders, the process is very grueling. The actress and her writing partner, Casey, faced the same problem after investors for their movie, Ass Backwards, backed out. They had to fund it via Kickstarter and managed to raise $53,010, around $3,000 more than their goal, for the project with the help of 400+ backers. Both Raphael and Wilson also starred in the movie, and also executive produced it.
These projects gained major accolades from critics and general audiences. And as a writer of the movies and shows, June Diane Raphael's salary must have pretty significant. And since she was paid handsomely, the talented actress's total earnings must have increased significantly.
Income From Acting On Television
June Diane's acting debut came in 2002 when she appeared in an episode of Ed. She then starred in her short film, Caffeine: A Love Story, and also appeared on Talkshow with Spike Feresten. Raphael continued to have a brief stint on tv-shows, and book her first recurring role in the series Party Down. She also starred as Barb Tolan on Spike network's Players in 2010.
The following year, June appeared on the show NTSF:SD: SUV and became one of the prominent cast members. She starred as Piper Ferguson on thirty-five episodes of the series. At the same time, Raphael was also featured on Burning Love as Julie Gristlewhite. Since she was playing one of the main characters in these shows, June Diane Raphael's salary could have been counted in thousands.
Along with the above-mentioned shows, June Diane also starred in Netflix's Grace and Frankie. Her performance on the series was well-received, and she must have been paid well by the producers. However, in 2015, there were reports that the show's lead actors, Jane Fonda and Lily Tomlin, were paid as much as the male actors who played supporting roles. This news came as a huge shock for the fans, and they petitioned for Netflix to pay their favorite actresses. But both stars later refuted the claims and said that they were happy with what they earned.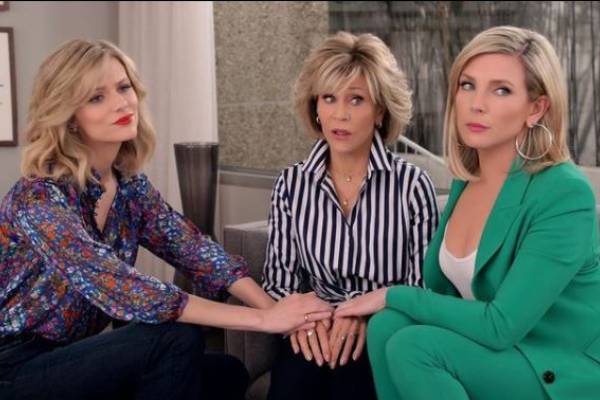 While it is unclear how much the Grace and Frankie cast members earned individually, June Diane Raphael's net worth must have seen considerable growth after receiving a hefty paycheck. She has also voiced characters on Big Mouth and American Dad! and must have pocketed a considerable sum from these works.
Income From Movies
In addition to television series, June Diane Raphael has also found immense success from her movie career. She has starred in around sixteen movies to date, where she plays significant characters. Many of the films June Diane was part of did well-on the box-office and given below are a few of them along with their worldwide collection:
| | |
| --- | --- |
| Movies | Worldwide Collection |
| Bride Wars | $115.37M |
| Year One | $62.35M |
| Going the Distance | $42M |
| The Dry Land | $11.7K |
| Girl Most Likely | $2.08M |
| Unfinished Business | $14.43M |
| Long Shot | $53.87M |
| The Disaster Artist | $29.82M |
As seen above, June Diane has been a significant part of movies that have made millions at the box-office. As a result, she might have pocketed a significant amount as a profit bonus in addition to her regular salary. This, in turn, helped increase her total net worth.
Income From Brand Endorsements And Jane Club
Apart from her career as a writer and actor, June Diane Raphael has also earned a considerable sum from brand endorsements. She has used her Instagram page to advertise products from cosmetic companies like Rae Wellness and has undoubtedly earned a significant amount from the endorsement deal.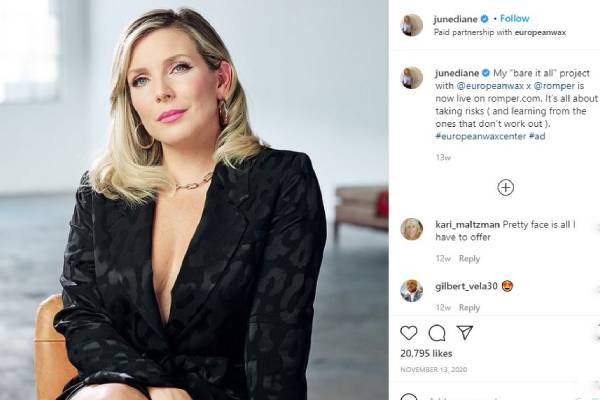 Additionally, June is also the co-founder of The Jane Club, a community of women who support each other. The club was founded in 2018 by June and Jess Zaino in Los Angeles and is known for providing a safe space for working mothers. To join the community, one has to pay $50.00 for a monthly subscription. However, a six-month option costs $260, and a yearly subscription costs $480.
Through this space, people can find like-minded people to interact with and also work in a peaceful environment. Since the community has found fame and more members are joining in the recent days, June Diane Raphael's income must have also seen a considerable change.
Lifestyle And Assets
As one of the most well-known female comedians in the business, June Diane Raphael has amassed a fortune and now enjoys a lavish lifestyle. June currently lives in Los Angeles with her husband and their two sons, August Scheer and Sam Scheer. The family previously lived in a beautiful house in the Los Feliz area, but Raphael put it up for sale in 2019.
According to Yahoo, the house that June Diane and Paul Scheer purchased for $1.05 million in 2012 was up for sale with a $1.499 million price tag. It is unclear if the Raphael-Scheer family's former home has found a new buyer. Also, the family's new residence is a mystery but looking at their previous house, there is no doubt that June Diane Raphael and her family live lavishly.
Trivia
June Diane Raphael was born in Rockville Centre, Long Island, New York, on January 4, 1980.
She graduated high school in 1998 and then attended NYU's Tisch School of the Arts, graduating in 2002.
Her mother, Diane Raphael, died when June was only twenty-seven. She also lost her father, John Raphael, a few years ago.
Get More Updates In News, Entertainment, Net Worth, and Wikis In eCelebrity Spy.