Kathy Bates Net Worth - Has Appeared In Tons Of Movies Including Misery And Titanic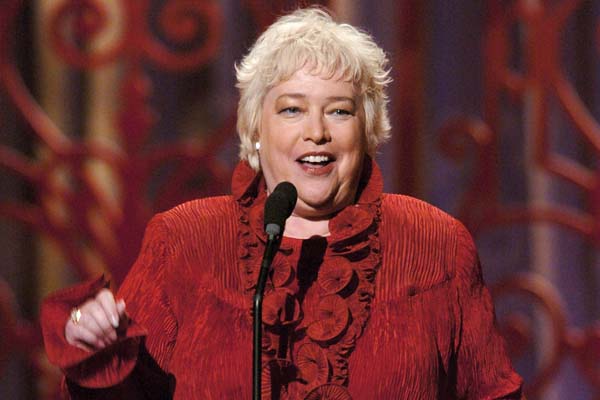 There is literally no limitation with Kathy Bates. The incomprehensibly vast array of movies and tv acting credits under her belt is enough of a proof to back that statement up. She is the perfect paradigm of the renowned quote: "There is no elevator to success. You've got to take the stairs." Glancing at the seemingly interminable list of accolades, she has gotten her hands-on, and the wealth she has amassed in the process is sure to make one's jaw drop — Kathy Bates's net worth clocks in at a whopping $32 million.
Hailing from Tennessee, United States, the acting prodigy, Kathy Bates, was born on June 28, 1948, to Langdon Doyle Bates and Bertye Kathleen Bates. Keen in theatres from a young age, she got her degree from Southern Methodist University and then moved to New York City to pursue an acting career. Bates' ex-husband Tony Campisi was married to her for six years.
Net Worth and Sources of Income 
Crediting Kathy for the all remarkable work she has done through the years will probably keep us here all day, but what we can safely say right off the bat is that she has put her heart and soul into acting. Six decades of acting has filled her resume with innumerable credits and pocket with unimaginable fortune. As of now, Kathy Bates' net worth is estimated to be $32 million.
Income from Television
Working in the television industry extensively has been profitable for Kathy Bates. Her outstanding and recurrent role in series like American Horror Story, Disjointed, Harry's Law, The Office, Six Feet Under propelled her to lofty heights and helped her establishment in the tv industry. Besides, according to Celebrity Net Worth, Kathy Bates' salary per episode she plays is a staggering $175K.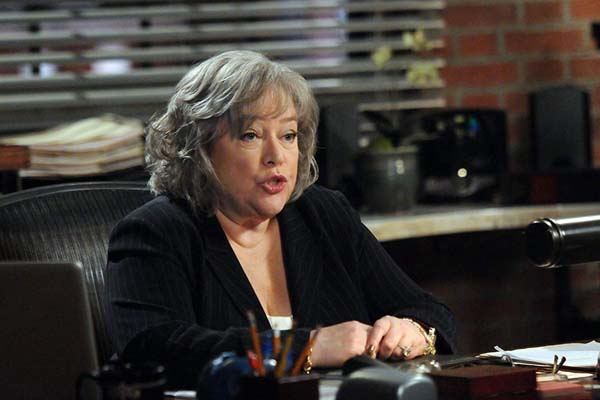 Not to mention other lucrative guest appearances, Kathy made in shows like Two and a Half Men, The Big Bang Theory as Amy's mother, Mike & Molly, just to name a few. The fact that her work in series has filled her shelves with 14 Emmy Award nominations gives us an idea of how incredibly talented the actress is and how Bates' fortune is reasonably so high.
Apart from stepping in the shoes of characters, Kathy has also directed some great pieces. She began to forge a career as a director and directed episodes of high profile drama series including Oz Six Feet Under, NYPD Blue, and Everwood. It's safe to assume than Kathy Bates' income spiraled up commendably due to her directorial genius as well.
Income from Movies
Bates gained tremendous recognition in 1997 when she portrayed Molly Brown in the epic romance and disaster film Titanic. The film effortlessly became the highest-grossing film of all time worldwide and secured its spot for 12 years straight. Grasping $2.18 billion in the box office collection is no piece of cake, and Bates' earnings from her role in the movie can't even be fathomed.
But the seasoned movie star has starred in many other prolific roles apart from Titanic, including Misery, Fried Green Tomatoes, Bad Santa 2. Some more of these alongside their box office collection are listed down below:
| | |
| --- | --- |
| Movies | Box Office Collection |
| Charlotte's Web | $82.2 million |
| About Schmidt | $65.1 million |
| Failure to Launch | $88.7 million |
| The Golden Compass | $70.2 million |
| The Blind Side | $256 million |
Leafing through these huge blockbusters is one way to get an overview of the progress of Kathy Bates' net worth. During her career in the platform, she has amassed 125 credits and brought home an Academy Award, two Primetime Emmy Awards, and two Golden Globes. Bates is undoubtedly one of the best actresses of our era, blessing the industry with her talented presence.
Lifestyle
Kathy Bates lives a celebrity lifestyle with all the wealth she has amassed in the last couple of decades; however, she isn't a big fan of flaunting any aspect of her fortune.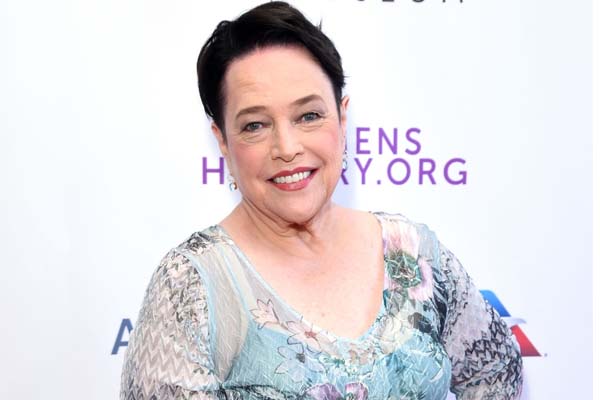 The Academy Award-winning film and television actress, and stage and television director, Kathy Bates' house in Los Angeles is worth a $2.9 million house consisting of 8-bed, 4-bath home has a spa, pool, sunroom, gardens, and library. As the years go by, Kathy Bates might even continue to appear in movies, amassing a truckload of money, or she might as well just rest up after her six decades of persistent and strikingly passionate involvement in the industry. Either way, we wish her the best life has to offer.
Keep Up With eCelebritySpy, For More Updates On News, Net Worth, Wikis, and Articles.