Kenny Baker Net Worth - Earnings As R2-D2 In Star Wars Franchise And Other Movies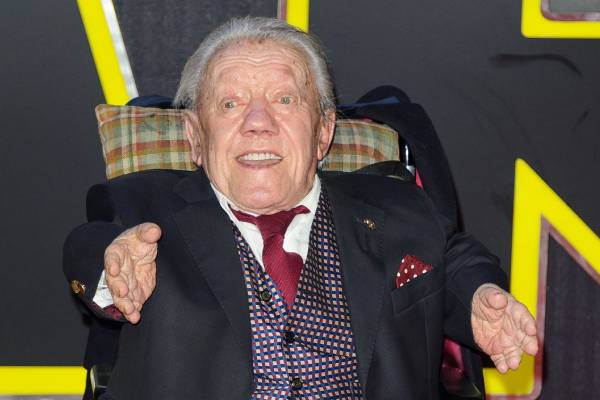 George Lucas is nothing less than an absolute genius, creator of the legendary Indiana Jones and Star Wars world. Inventing new, intriguing storylines and characters every step of the way, he always kept everyone cheerfully occupied. One such character was R2-D2, and it's been a fan favorite for as long as you can imagine. If you know Star Wars, you know R2-D2. But who exactly was portraying this adorable character that people grew so fond of that there was an entire block of merchandise dedicated solely to the droid character? It's the late dwarf-actor, Kenny Baker, who gathered a reputable spot and fortune during the course of his extensive career. The 3 feet 8 inches actor landed a couple of impressive roles in the span of five decades. At the time of his demise, Kenny Baker's net worth was estimated to be $2 million.
Kenny Baker was born on August 24, 1934, in Birmingham, England, to parents Ethel Baker and Harold Baker. Although his parents stood an average height, he only stood 3 feet and 8 inches. Kenny Baker's wife, who married him in the year 1970, died 23 years later in 1993. As of Kenny, he deceased on August 13, 2016, just eleven days before he would turn 82.
Net Worth and Sources of Income
At the time of his death, the amazing actor, Kenny Baker's net worth was estimated to be $2 million which he had primarily amassed from the multitude of roles he landed during his lucrative career in the showbiz industry.
Income from Movies
While he was working with Jack Purvis, Kenny was picked by the film prodigy, George Lucas himself, to operate in the robot R2-D2 in the box-office, shattering film, Star Wars, releasing in 1977. Reluctant about the split of his comedy group, he had initially turned down the role, but things went down well later on.
Kenny Baker's income primarily came from the six of the episodic theatrical Star Wars films he played in as R2-D2. However, in 2015, it was confirmed that Jimmy Vee was to replace him in Star Wars: The Last Jedi. Because the multi-billion dollar franchise is literally the most successful merchandising franchise ever, we can't be very far-fetched if we assume Kenny Baker's fortune was heavily backed from the Star Wars movies.
Apart from that, the talented actor worked in other films too, and some of the noteworthy ones are listed down here:
| | |
| --- | --- |
| Movies | Box Office Collection |
| Willow | $110 Million |
| Flash Gordon | $27 Million |
| Amadeus | $90 Million |
| Labyrinth | $12.9 Million |
As we can see, Kenny Baker's movie acting career had served him pretty well. He certainly must have gathered a vast income as a fair share from these massively grossing movies.
Income from Series
Alongside being an amazing movie actor, Kenny was also a proficient television actor. He appeared in the British Medical drama Casualty and the BBC production of The Chronicles of Narnia.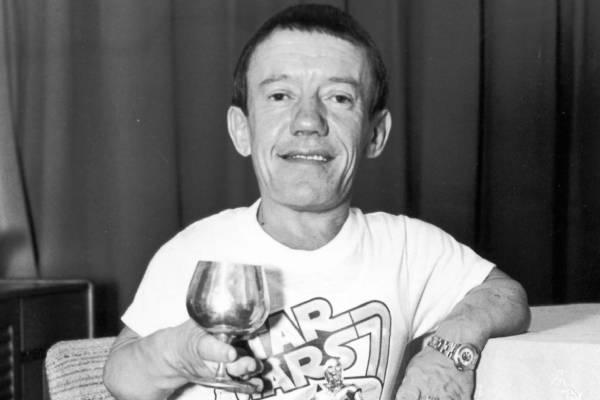 Although Kenny Baker's television career wasn't as commercially successful as his movie career, we can be confident of the fact that with a resume filled with 42 credits, he acquired a commendable income from this department too.
Before The Fame
Baker was approached on the streets randomly by a woman in 1951, and she requested him to join a theatrical group of dwarfs. This helped him familiarize himself with the show business and the public eye. Following that, Kenny Baker's net worth racked up after he joined the circus for a brief time, learned ice-skating and performed in many ice shows across the nation.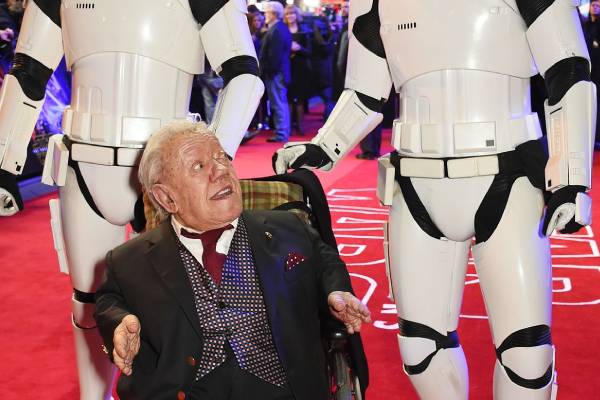 Additionally, Kenny's earnings bumped up after he formed a well-achieved comedy act called the Minitones with another British dwarf actor, Jack Purvis, and started performing in various nightclubs.
Keep Up With eCelebritySpy, For More Updates On News, Net Worth, Wikis, and Articles.