Kevin Warsh Net Worth - What Is Jane Lauder's Husband's Income And Earning Sources?
Kevin Warsh Net Worth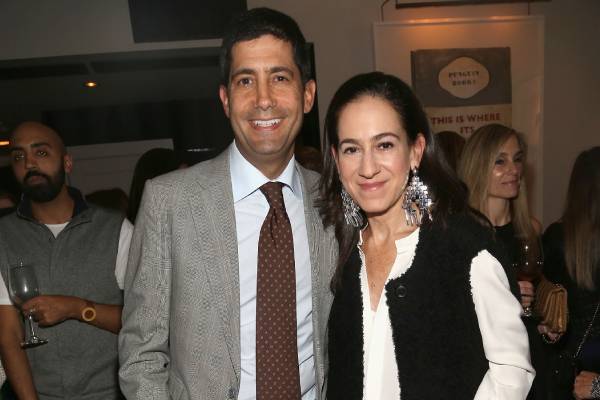 | | |
| --- | --- |
| Birth Name | Kevin Maxwell Warsh |
| Birth place | Albany, New York, US |
| Profession | Financier, Former Government Official |
| Nationality | American |
| Zodiac Sign | Aries |
| Hair Color | Black |
Billionaires and their life is a topic of interest for many people. Whether it is the way of living or their significant others, general people are always curious about them and how different their life is than others. Estee Lauder heiress, Jane Lauder, and her marriage to American financier, academic and government official, Kevin Warsh, has been in the news for years.
Jane Lauder's husband himself is a well-known person in the world of finance. The former government official is a known financier and is also a lecturer at various business schools. From all of the highly coveted position he has occupied in his career, Kevin Warsh's net worth must be pretty substantial.
Kevin Warsh Net Worth And Earnings
As stated above, Jane Lauder's husband, Kevin Warsh's net worth, comprises of his earnings from various positions he has held in his career. He has served as a member of the board in many companies and also is involved in the education sector as a lecturer in reputed universities.
Income From His Banking And Political Career
Warsh started his professional career by working for the prestigious Morgan Stanley, a multinational investment bank. He joined the bank in 1995 and worked until 2002. He was a part of the company's mergers and acquisitions department and rose up to the position of the executive director during his time there. His work with the multinational company led him to join the National Economic Council.
From 2002 to 2006, Jane Lauder's husband acted as the Special Assistant to the President for Economic Policy and also the Executive Secretary of the National Economic Council. His work was to advise the senior officials and President on domestic finance, banking among other sectors. Due to his exceptional work ethics and close working relationship with the President, Warsh was nominated to fill Fed vacancies by former President George W. Bush in 2006.
Even after many criticisms regarding his age, Lauder's husband was appointed for the position, and during his confirmation hearing said he hoped his experience from his previous jobs would be beneficial in his new position. During his time in the Board, he had to tackle the major financial crisis of 2007 and 2008 and its subsequent recovery. His work during this period was hailed by many analysts and also expressed their disappointments when he resigned from the position in 2011.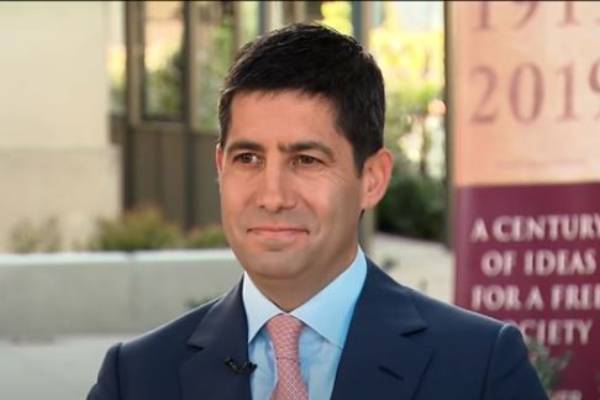 Billionaire Jane Lauder's husband not only made history as the youngest appointment in the history of Federal Reserve but also showed his hard work and capacity during these years. Unlike many people in the finance world, Warsh has already occupied many prestigious positions in companies and also worked as a government official at a very young age. And from all of the works he has done over the years, Kevin Warsh's net worth must have seen significant growth.
Income From Other Sources
After leaving his political career behind, Warsh has focused on the academic side of business and finance. He works at the Stanford Graduate School of Business as a lecturer and a scholar. He is also the Shepard Family Distinguished Visiting Fellow at Hoover Institution. After gaining experiences in both the banking and political world, he now works in sharing it and shaping young minds from these universities.
In addition to this, the former government official is also a member of the panel of economic advisers in various organizations. He also has conducted research in the field of finance and economics and acts as an advisor for many public and private companies.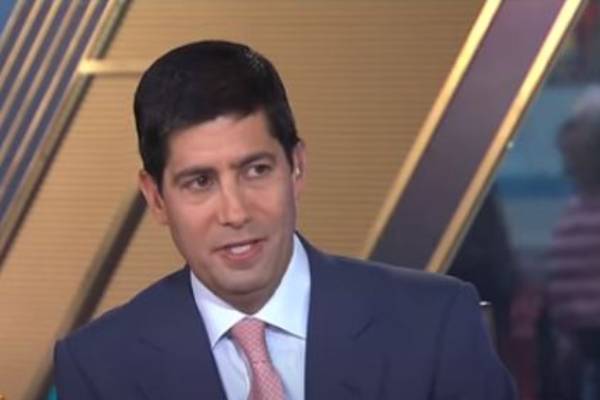 Warsh has continued to work in the business and financial world and has participated in many international bodies of financiers and academics. The large body of work of the infamous American financier has undoubtedly helped increase his earnings substantially. And with new many new opportunities on the horizon, it won't come as a surprise if Kevin Warsh's net worth sees a considerable rise in the upcoming years.
Lifestyle And Assets
With the considerable fortune he has accumulated over the years, Kevin Warsh lives comfortably. Also, as the husband of billionaire Jane Lauder the former government official enjoys a lavish lifestyle. Kevin Warsh's wife, Jane Lauder's net worth is estimated at $3.9 billion, according to Forbes. And with the enormous amount of wealth between the couple, they have owned multiple properties over the years.
The pair currently lives in Manhattan and owns a $12.63 million triplex in Nolita, a neighborhood in Manhattan. They also owned a penthouse apartment in Park Avenue, which was listed for $6.5 million in 2013. Along with this, Jane also has a beachside cottage on her name, which was damaged during Hurricane Sandy. All of the properties the Warsh family has owned over the years show the lavish lifestyle they enjoy.
Facts
Kevin Warsh was born in Albany, New York, on the 13th of April, 1970.
He attended Stanford University and received a Bachelor's degree in public policy.
He also graduated cum Claude (level of honor) with a Juris Doctor degree from Harvard Law School.
He met his wife Jane Lauder at Stanford University, and they got married in 2002.
Explore more on eCelebrity Spy and get updates on Celebrity News, Wikis, Net Worth, and More.