Logan Thirtyacre Net Worth - He Is Tom Brady $800K Auction Winner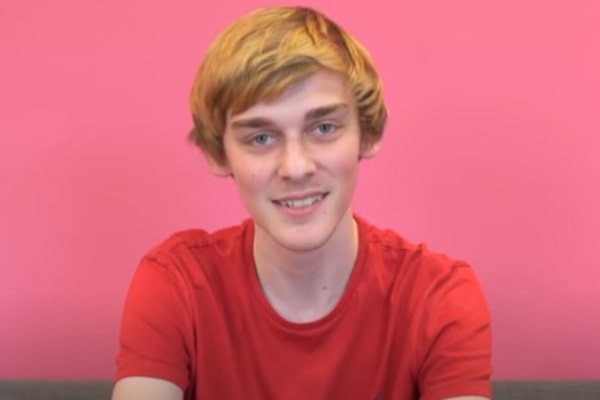 The video-sharing site, YouTube, has introduced the world to millions of creators of different varieties. Whether they are singers, dancers, actors, or any other talents, YouTube has become a very reliable platform to share one's talent to the world through the internet. Among these millions, Logan Thirtyacre is one who captured millions of people's attention through his funny skits and amazing voiceover abilities.
From his successful career in the YouTube world, Logan Thirtyacre's net worth must be pretty substantial. Also, he has voiced various characters and produced many animated movies and television series over the years.
Logan Thirtyacre Net Worth And Earnings
With millions of subscribers on his YouTube channels, Logan Thirtyacre's net worth must be pretty impressive. Also, earnings from his other ventures must have played a huge role in the YouTube personality's collective wealth. As for such, according to Distractify, Logan Thirtyacre has an estimated net worth of $5 million. 
Income From YouTube Channel
Logan's journey in the world of YouTube started in December of 2007. As a big fan of the video game Super Mario, Logan started his channel by introducing his own take on the game's characters and voiced them himself. While his earlier videos did not garner much attention in the early days, all of his new videos garner millions of views in a short amount of time. As of May 2020, his channel SuperMarioLogan has 8.6 million subscribers. Looking at the huge numbers, we can say that the talented video manner has made a mark on the internet from his funny videos and stories.
As one of the biggest YouTube personalities in the platform, Logan Thirtyacre's net worth mostly comprise of the revenue generated from his videos. According to SocialBlade, Logan's earnings from his channel is estimated to be from $43.7K to $699.7K monthly and $534.8K to $8.4 million yearly.
Apart from his main channel, Logan is also active on his other channels, like SuperLuigiLogan and SuperBowserLogan, among others. The above-mentioned channels have 4.9 million and 3.17 million subscribers, respectively. The earnings from SuperBowserLogan is estimated to be from $288.8K to $4.6M yearly and earning from SuperLuigiLogan is estimated to be up to a maximum of $3.8 million yearly. As the video content in these channels is more regular than the main channel, there is more activity on these channels.
With billions of views in his videos in both the main channel and his other channels, it is clear that the earnings from both of them are the primary source of income for the YouTuber. Well, looking at all the earnings from his channels, we can expect Logan Thirtyacre's net worth to be increasing daily.
Income From Merchandise
After gaining a huge fandom from his videos, Logan introduced his own merchandise line featuring plushies of the characters from his videos and other related products like t-shirts, hoodie, blankets, and many more. Fans were eager to own a piece related to their favorite characters and flocked the online store as soon as possible. If you want to check out the items, some of them are listed below along with their respective prices:
Bully Puppet - $39.99
Jeffy Puppet - $74.99
SML Crew Hoodie - $49.99
Jeffy & Friends Blanket - $29.99
Mario Puppet - $39.99
SML Backpack - $44.99
Official Jeffy T-shirt - $24.99
The various plushies and other products are very popular among Thirtyacre's fans. And with new merchandise on their way, we can expect Logan Thirtyacre's earnings from his line will increase in the upcoming days.
Income From Movies And Television Series
As the creator of multiple characters in his Super Mario universe, Logan has also created and worked in many movies and television shows in that particular world. He has lent his voice to many characters along with Mario in multiple renditions on Super Mario Logan's character. Some of these shows and films are The SuperMarioLogan Movie, Super Mario Logan, Greenpool, among others. 
Along with voice acting, the YouTube personality has also produced many of these works. He has been credited as a producer and executive producer in the movies and shows in the SuperMarioLogan universe. These projects undoubtedly helped further his career and also increased Logan Thirtyacre's net worth.
Lifestyle And Assets
From the millions he has earned as a successful YouTuber, Logan Thirtyacre lives a comfortable lifestyle with his girlfriend, Adriana Fajardo. Also, with him paying $800K in the auction to win the Tom Brady All In Challenge prize package, we can say that he spends his hard-earned money in appropriate places. Furthermore, he stated that he had a budget of $2 million for the TB12 package.
Nevertheless, the money goes toward feeding hungry families during the COVID-19 crisis.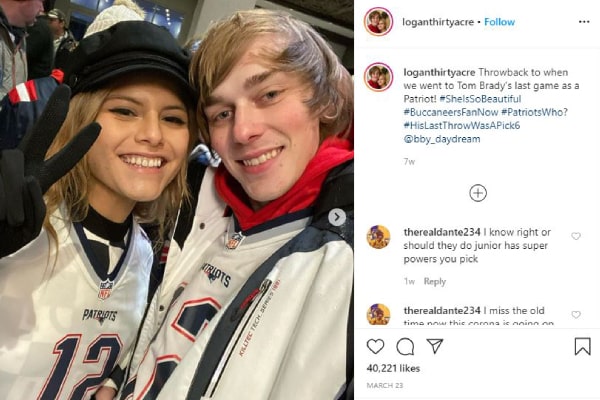 While the YouTuber's net worth is grand, owning a Lamborghini Aventador does give an idea of how huge his total earnings must be. With the earnings of his channels crossing million dollar marks, it is no surprise that Logan has invested in his expensive taste.
Facts
Logan Austin Thirtyacre was born on the 17th of November 1994.
His brother Lance Thirtyacre is also a YouTube creator and part of Logan's Super Mario universe.
He was in a long-term relationship with fellow YouTuber Chilly Jimenez before breaking up in February 2020.
He suffered from Superior Mesenteric Artery Syndrome (SMAS).
Explore more on eCelebrity Spy and get updates on Celebrity News, Wikis, Net Worth, and More.