Marcelo Claure Net Worth - Also Look At His House And Yacht
Marcelo Claure Net Worth
$900 million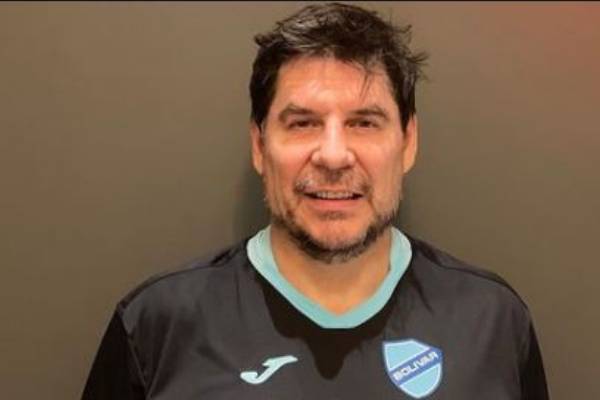 | | |
| --- | --- |
| Birth Name | Raul Marcelo Claure |
| Birth place | La Paz |
| Profession | Businessperson |
| Nationality | Bolivian |
| Zodiac Sign | Sagittarius |
| Hair Color | Black |
Marcelo Claure is an American businessman and entrepreneur born in Bolivia. He is the Chief Executive Officer of SoftBank Group International. Marcelo also serves as the chief operating officer (COO) of SoftBank Group Corporation. 
Marcelo's hard work has paid off as he has been able to amass such a tremendous fortune and fame. According to Celebrity Net Worth, Marcelo Claure's net worth is estimated to be $900 million. Most of the wealth he has earned comes from his business careers and various franchises. 
Marcelo Claure Net Worth And Career
As we mentioned above, Marcelo Claure's net worth is estimated to be $900 million. He has been able to accumulate such a massive fortune as a business person and his multiple endeavors.
Income As A Business Person
Claure returned to La Paz after earning a Bachelor of Science in Economics and Finance in 1993 from Bentley College in Waltham, Massachusetts. After returning, he joined the Bolivian Football Federation as the head of business operations. Two years later, he moved back to the United States and bought USA Wireless, a cell phone company. He sold the company within one year and started working as President of Small World Communications, a California-based communications, and distributions company. Claure was already earning a grand sum through the business ventures. 
Brightstar Corporation.
Two years after leading the company, Claure founded Brightstar in October 1997, which gained immense popularity and success within a short time. In 2007, it signed a global distribution agreement with Motorola. The company went international with branches in a variety of countries. With the popularity and global reach, Brightstar is considered one of the biggest privately held businesses in the USA.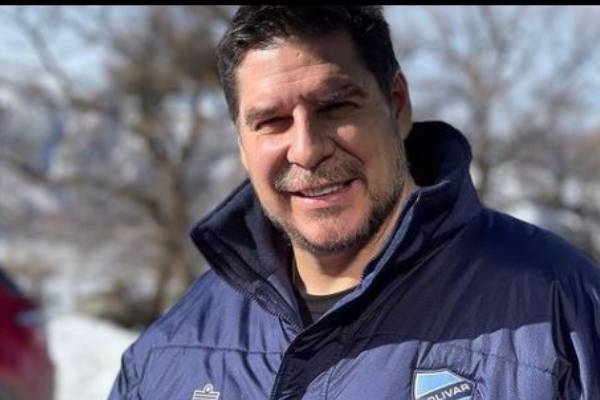 In 2013, a majority stake in Brightstar was purchased by SoftBank, a technology company based in Tokyo, Japan, for $1.26 billion. In 2014, Claure sold the company's entirety to Sprint and earned revenues of $10 billion. He collected a tremendous sum that helped him increase his total earnings.
Sprint Corporation
After selling Brightstar to Sprint, Claure joined the Sprint Corporation as the board of directors. On August 5, 2014, he was selected as the head of Sprint Corporation by replacing Dan Hesse. During his tenure, the company achieved success. As CEO at Sprint, Marcelo earned enormously, and here is the salary breakdown of Marcelo in three years.
| | | | | | |
| --- | --- | --- | --- | --- | --- |
| Year | Salary | Bonus | Others | Stock | Total Compensation |
| 2016 | $1,500,000 | $2,598,000 | $578,190 | $2,796,903 | $7,473,093 |
| 2017 | $1,500,000 | $3,603,750 | $1,280,168 |         - | $6,383,918 |
| 2018 | $1,082,192 | $871,804 | $1,451,254 |         - | $3,405,250 |
 Marcelo's net worth increased over the years from the salary he made in the company.
SoftBank COO
Marcelo was appointed as the COO of SoftBank Group on May 2, 2018. He was also appointed as CEO of both SoftBank Group International and SoftBank Latin America. He is the highest-paid Softbank employee who received an annual salary of almost $20 million- a 17% increase from last year. Marcelo is still serving as the CEO of SoftBank International and COO of SoftBank Group, so it can be assumed that he will be earning tremendously in the coming years. 
Other Companies
Besides these companies mentioned above, Marcelo also works for various other companies. In 2018, as an executive chairman of Sprint Corporation, Marcelo played a crucial role in achieving regulatory approval for Sprint and T-mobile's merger. On February 11, 2020, the merger was approved with the Federal judge approving T-Mobile's $26 billion takeover of Sprint.
Marcelo is the owner and chairman of the soccer team Club Bolivar. It is one of the top five winning teams in the history of Bolivia. Marcelo partnered with David Beckham and Simon Fuller in February 2014 to launch Miami Beckham United (MBU), which looked forward to establishing a Major League Soccer franchise in Miami. Apart from the professional relationship with David Beckham, Marcelo and David were seen together on the enormous yacht. 
Along with Club Bolivar, Marcelo is also the chairman of Inter Miami CF.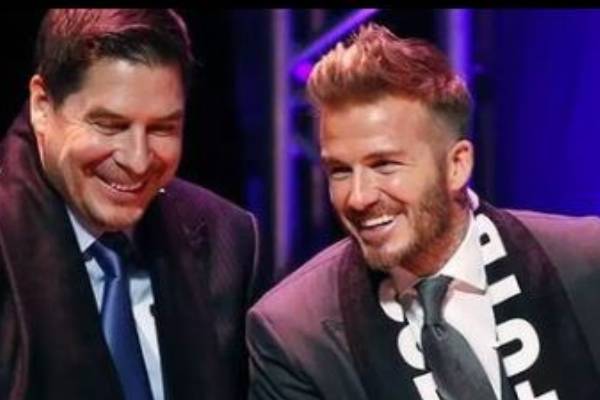 Here's the few other companies and position that Marcelo holds in that company. 
| | |
| --- | --- |
| Company | Position |
| Fortress | Chairman |
| Uber | Boards |
| Activate IT | Boards |
| WeWork | Chairman |
Marcelo earned considerably through all these companies. He is still very dedicated to his career. So there is no doubt that a successful business person like him will be earning a million fortune from his business venture and upcoming projects.
Lifestyle And Assets
Aforementioned, Marcelo Claure's net worth is currently estimated to be $900 million. With a net worth like that, the successful business person Marcelo is living a comfortable and lavish lifestyle. He currently resides in Miami, Florida. In 2010, he paid $11.5 million for the waterfront mansion on North Bay Road. The property, previously owned by Miami Heat legend Rony Seikaly, is spread on 26,561 square feet. In 2017, the property was listed in the rental market for $60,000 per month. 
In 2018, he listed his Mission Hills home for $10.55 million. The house, located in Kansas City, spreads in the area of 12,360 square feet. He earned excellent profit from the sale.
Well, overall, the multimillionaire is progressing very much in his career. So iT won't be a surprise to see Marcelo Claure's net worth reach a billion-dollar sum in the coming days. 
Trivia
On December 9, 1970, he was born to the parents Marta Bedoya de Claure and Rene Marcelo Claure.
He got married to his wife Jordan Engard in December 2005.
He has a total of six children. Four daughters are from his wife Jordan, and a son and a daughter are from a previous marriage. 
He was one of One Laptop Per Child's founders, an organization providing rugged, low-cost laptops to underprivileged students in 6- countries. 
Get More Updates In News, Entertainment, Net Worth, and Wikis In eCelebrity Spy.