Matt Hardy Net Worth - Income As A Wrestler And Other Earning Sources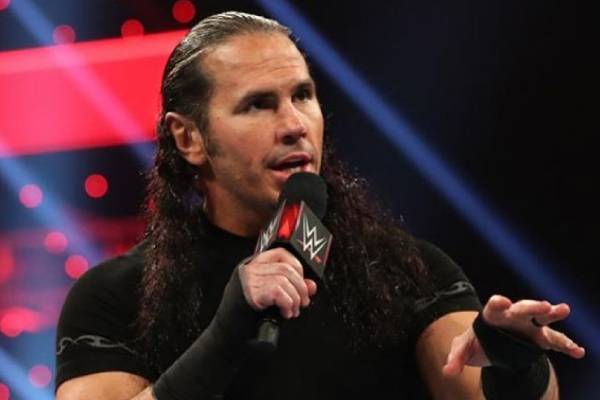 From the wrestling arena to mainstream fame, there are several wrestlers who imprinted an ever-lasting mark on the platform and gathered a huge fan base. One of such professional wrestler is Matt Hardy, often mentioned with his brother, Jeff Hardy. Besides, who knew that an excellent student who majored in Engineering would later drop out and end up becoming one of the most prolific wrestlers of our time. Earning public attention due to his fantastic performance in Attitude Era(the 1990s), one of WWE's golden periods alongside his brother, remarkable popularity and fortune poured in for the star.
As of now, Matt Hardy's net worth is estimated to be $5 million, thanks to the salary he received during his professional career. One of the most gifted and celebrated professional wrestlers, Matt Hardy has also been featured in several hit television shows as well as movies, which has piled up his income pretty well.
Net Worth and Sources of Income
As stated earlier, the two times TNA World Heavyweight Champion, Matt Hardy's net worth, is estimated to be $5 million, which can be attributed to the amazing career he had, which stepped up from a jobber for WWF to WWE and then to TNA. 
Income from Wrestling
When it comes to amazing wrestlers who entertained us throughout their tenure, Matt Hardy unmistakably tops the list. Although he did have an amazing solo career after he left WWE, Matt is renowned for his time in The Hardy Boyz in the tag team division in the entertainment company. Here Matt Hardy's earnings collectively with his brother amounted to $322K annually. Additionally, they achieved record-breaking heights when it came to merchandise sales, which contributed immensely to their aggregate income.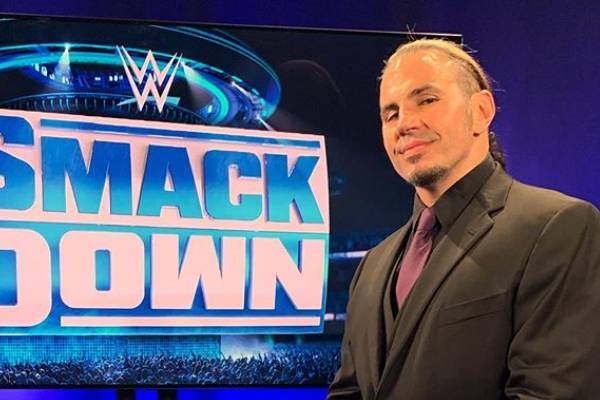 After leaving behind WWE and his duo partner, the brilliant wrestler was still raking in a respectable income. According to The Richest, Jeff Hardy's brother, Matt Hardy's annual salary from TNT amounts to be $330K, a comparatively more profitable contract than WWE's.
The resilient wrestler is back in the wrestling scaffold (WWE RAW). On February 9, despite every warning, with severe head & neck injuries, Matt showed up on RAW to face and fight Randy Orton, only to get brutally beaten up with a steel chair. But with consistency this strong and the burning fire inside of him for wrestling, it comes without saying that Matt Hardy's net worth is only going to spike up exponentially in the upcoming future. (That is if returns back in the fighting scene.)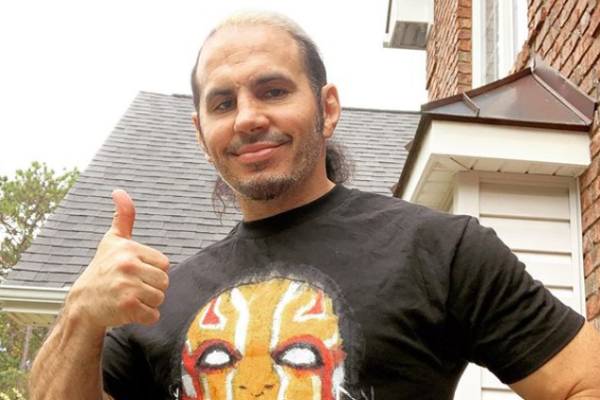 Moreover, Matt Hardy, alongside his brother, is still the owner of OMEGA Championship Wrestling, an independent professional wrestling promotion in North Carolina.
Income from Merchandise
Sales of Merchandise has been and is still Matt Hardy's significant source of income. Fans can purchase all the cool stuff from WWE's official online store. Some of the items alongside their respective prices are listed below:
Matt Hardy & Bray Wyatt "Deleters of Worlds" Authentic T-Shirt - $11.95
Matt Hardy "Woken Warriors Will Delete You" T-Shirt - $11.95 
The Hardy Boyz New Era 9Fifty Snapback Hat - $32.99
Matt Hardy "Warning" Retro T-Shirt - $27.99
Hence we can safely conclude that merchandise serves Matt Hardy's fortune quite well and will continue doing so as fans keep flooding in on the website.
Income from Acting
Putting wrestling aside, Matt Hardy has walked in on the acting department as well, which obviously bought in a hefty paycheck for him. in 2013, he starred in a horror movie titled Pro Wrestlers vs. Zombies and prior to that he had appeared on an episode of That 70's show.
The famous wrestler also made an appearance in other television series like Fear Factor in 2002, Scare Tactics in 2009, Tough Enough in 2001, The 99 in 2012, just to name a few. So we can assume Matt's paycheck to be huge as well from his acting career.
Furthermore, Matt also has got a YouTube account with over 279K subscribers as of now. And according to Social Blade, the channel generates an estimated yearly earning which can reach upto $96.6K
Lifestyle
The successful and wealthy star resides in Cameron, North Carolina, in a gorgeous house with a stunning interior, spacious rooms, furniture from the top-drawer, driveway, and garage. Matt Hardy's wife, Rebecca Sky, and sons Maxell Hardy, Wolfgang Xander Hardy and Bartie Hardy who was welcomed in December of 2019, live with him and there are adorable pictures of the family posted on Hardy's Instagram.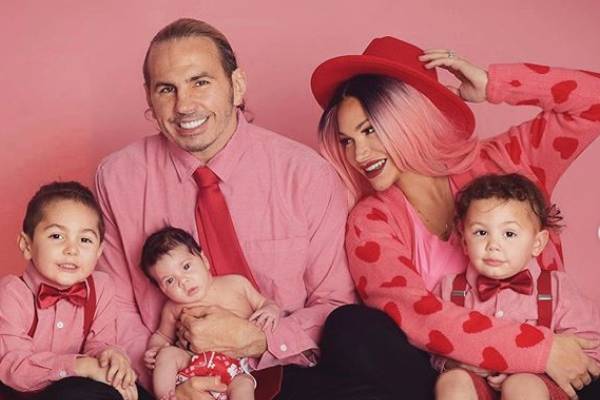 Matt Hardy's cars include a black Cadillac Escalade and a gorgeous yellow Corvette. With numerous ventures that funnel in good cash for Matt, he is inevitably going to rack up millions in the upcoming future, but before that, we hope that the tough lad recovers soon from all his deadly injuries.
Facts About Matt Hardy
Matt Hardy was born on September 23, 1974, in Cameron, North Carolina, USA.
He is 6 feet 1 inch in height.
He was dating Lita, Amy Dumas, but she cheated on him with his best friend, Adam Copeland, aka. Edge.
Now, Matt Hardy and his lover, Reby( Rebecca) Sky, are happily married and are parents to three adorable children, Maxel Hardy, Wolfgang Xander Hardy, and Bartie Hardy.
Keep Up With eCelebritySpy, For More Updates On News, Net Worth, Wikis, and Articles.