Mona Scott-Young Net Worth - CEO Of Monami Entertainment And Earnings As A Producer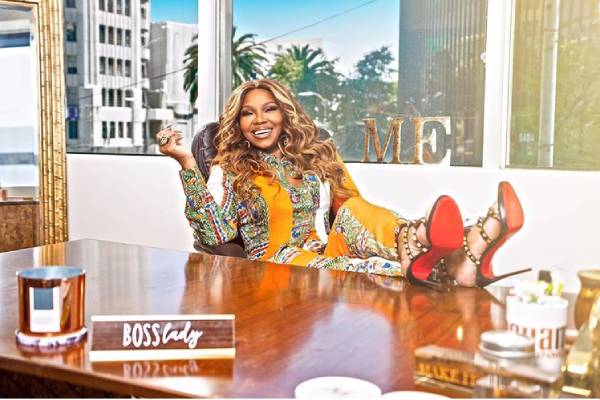 Mona Scott-Young is one of the most distinguished producers out there and as the CEO of Monami Entertainment, it would be an understatement to say that Mona Scott has managed to earn a lot of money. In fact, Mona Scott-Young's net worth has been estimated at a grand of $30 million, and this is enough to give us an idea as to how much she might be earning.
And if you add in all the successful shows produced by her, the amount may not be too far fetched.
Who Is Mona Scott-Young's Husband Shawn Young? Do They Have Any Children?
Mona Scott-Young Net Worth And Sources Of Income
As stated prior, Mona Scott-Young's net worth has been estimated at a grand of $30 million. However, the star herself says that the amount is incorrect and that if it were true, she would own a private island. Nevertheless, Mona's success in the entertainment industry is quite impressive and the amount may not be too far from the actual net worth.
If the real amount really is less than estimated, it wouldn't be wrong to say that the $30 million isn't too far away, especially looking at all of Mona's sources of income.
Earnings As A Producer
Of course, if there is one thing to say about Mona is that she is one of the top producers whose debut was quite successful. Chances are that even if you accidentally stumbled upon VH1, you've seen the show, Love And Hip Hop. The show started in 2011 and has since gained quite a lot of popularity.
The show has since been one of the fan favorites alongside some others like Leave It To Stevie, K.Michelle: My Life, and Money. Power. Respect. among many others. All of these are quite popular and as such we can say that Mona Scott-Young's income from all of these must have been a little more than generous but well-deserved.
Income As A CEO and Co-owner
Aside from being a producer, Mona is also the CEO of her own entertainment industry called the Monami Entertainment. Having worked with several stars in the entertainment industry, Monami Entertainment has managed to garner quite a bit of fame and of course, their earnings aren't in any way stingy and everyone involved received quite the salary. And of course, the CEO, Mona Scott-Young's salary is as impressive as her post, thus adding quite a bit in Mona Scott-Young's net worth.
Aside from being the CEO of an entertainment company, Mona, along with rapper Nicki Minaj, is also a part co-owner of a brand of Moscato called the MYX Fusions, and the wine itself is quite popular. Mona is also the chief marketing officer for the wine and has a separate link for MYX on her website. The brand offers Moscatos and Sangrias for an affordable price and the sales are nothing short of amazing. As such, Mona Scott-Young's salary as the chief marketing officer and co-owner must be quite high as well.
Earnings From Her Book sales
Being a producer, CEO and co-owner is already quite impressive and the thing that adds as the cherry on top is her career as an author. On June 26th, 2018, Mona released her debut novel, Blurred Lines which was co-written by Courtney Parker and was an instant hit among a huge number of people. The book started out at a price of $24.95. Now, however, the prices seem to have a little change with sales continuing to give quite the income. The prices available for the book in amazon is as listed below:
| Book Format | Price |
| --- | --- |
| Kindle | $9.99 |
| Hardcover | $30.00 |
| Paperback | $5.20 |
Seeing how popular the book is among the many readers, we can say that Mona Scott-Young's net worth has quite a bit of money from her earnings as an author. Looking at the success of the first book, fans are hoping that Mona announces news of another novel really soon.
Lifestyle
At the moment Mona lives with her husband, Shawn Young along with their children. The family seems to be living a comfortable life and like to travel together every now and then. Traveling to different parts of the world with friends and families, seem to be one of her favorite things but she makes sure to always stay under budget and not just splurge everything.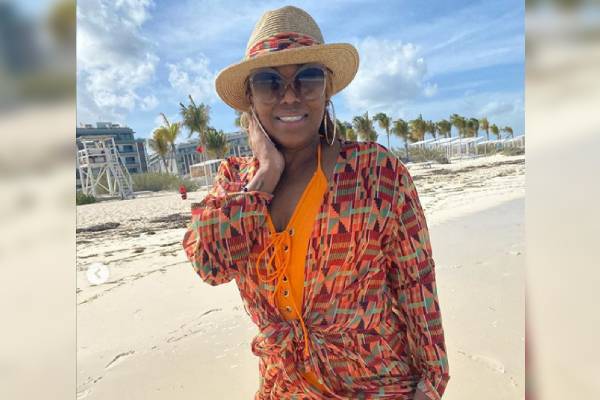 Aside from this, Mona is also involved in charity, supporting organizations like Saving Our Cinderellas, among many others. This also goes to show that Mona is not only a celebrity who lives life wonderfully but also with good karma. 
Facts And Trivia
She has over 370K followers on Instagram as of now.
Raised on the Upper West Side of Manhatten.
She is the fourth of five siblings.
Explore more on eCelebrity Spy and get updates on Celebrity News, Wikis, Net Worth, and More.