Montrezl Harrell Net Worth - Look At The NBA Player's Salary And Contract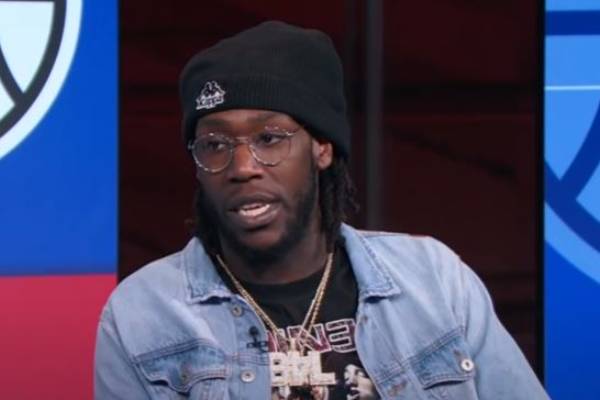 A large number of NBA watchers know the name, Montrezl Harrell, and loves him for his skills on the court and his fantastic style off-court. Having played the game since his childhood, Harrell has managed to showcase a wide range of abilities and has charmed the audience through it. Since his drafting in 2015, he has helped his team win many titles and has established himself as an integral part of the basketball team. 
As one of the rising stars of the NBA, Montrezl Harrell's net worth comprises of his salary and match bonus. Also, his own apparel line and multiple endorsements deal help in his total income.
Montrezl Harrell Net Worth Earnings
As mentioned above, Montrezl Harrell's salary and earnings as an NBA player take up a large part in his net worth. He also has many endorsement deals and has his own clothing line.
Income As An NBA Player
Montrezl Harrell started playing basketball when he was a kid and joined his high school team at Hargrave Military Academy. He was then part of the Louisville Cardinal's men's basketball team. He helped his team win many titles, and his time there helped him get noticed by many recruiters which helped him enter the NBA draft.
Jimmy Butler Net Worth - Look At His Salary And Contracts And Other Income Sources
Harrell was picked by Houston Rockets in the 2015 NBA draft. He signed a three-year contract of $3.14 million with them in September of the same year. He made his debut against Denver Nuggets for the team's season opener and gave a memorable performance. He went on to play for the Rockets for two years and had great games throughout his time there. He has estimated earnings of $1 million during his time with the Rockets.
The six feet seven inches power forward was then traded to Los Angeles Clippers in 2017 along with Sam Dekker, Darrun Hilliard, DeAndre Liggins, and other players. He extended his $1.7 million offer on June 28, 2018, and earned $1.4 million during the 2017-18 season. After this contract, he became a restricted free agent and continued to play for the Clippers. Due to his remarkable performances in the games, he was offered another contract and signed a two-year $12 million deal in 2018.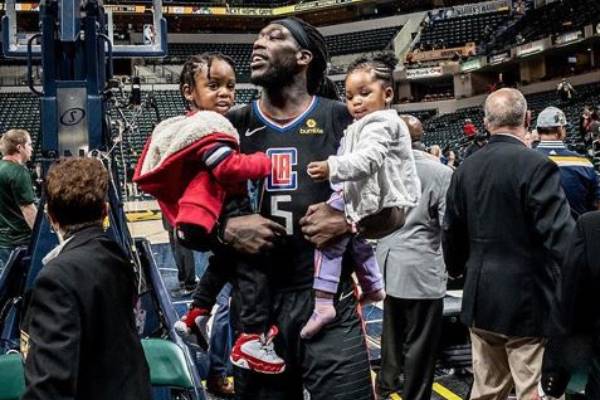 The talented player's salary has seen massive growth over the years, and he currently earns approximately $6 million per season. Looking at these numbers, we can say that Montrezl Harrell's net worth is profoundly impacted by his earnings as an NBA player and will undoubtedly continue to rise in the upcoming years. Well, looking at his salary, one can easily guess that Montrezl is a multi-millionaire. 
Income From Clothing Line
Along with basketball, Harrell is also very keen on the fashion industry and has his own apparel line. His popularity among the fans has made his step in the fashion world a successful one. His clothing line includes t-shirts, shorts, joggers, and sweatpants. Some of these products, along with their prices, are listed below:
Joggers: NBYC - $55
Shorts: Who Is She? - $50
Shorts: UnderDwag Athletic - $45
T-shirt: MostaTrezz - $35
T-shirt: NBYC U - $25
Shorts: NBYC Women's Athletic - $35
All of these products from the NBA star's line is available on the official site. As one of the most well-known players in the current scene, fans have been keen on owning these items and have flocked the site for them. From the sales of these products, Montrezl Harrell's net worth must have benefitted significantly.
Income From Endorsements
With his widespread reputation both on and off-court, Harrell has secured many endorsement deals over the years. His most talked-about deal was with the shoe brand, AND1, in 2019. However, the contract was annulled for undisclosed reasons. 
In February 2020, it was released that, Harrell had inked a deal with famous sneaker brand Reebok. While the details of this deal were not revealed, it will undoubtedly help increase Montrezl Harrell's earnings in the upcoming years.
Lifestyle
With the massive fortune he has accumulated from his successful NBA career, Montrezl Harrell enjoys a very comfortable lifestyle with his two children. He has mentioned in many interviews that for him, his family is the priority, and he purchased a house for his parents from his first big salary. His only big monetary purchase for himself is the extensive collection of sneakers, which has been featured in the Los Angeles Times YouTube channel. 
Furthermore going through Montrezl's Instagram profile, one can easily see the expensive diamond chains he rocks. And how stylishly he dresses for every occasion. 
Not only this, but Harrell also has made efforts to give back to society. He has established the nonprofit organization, Montrezl Harrell Youth Foundation through which he helps various causes in the field of education.
Facts
Montrezl Dashay Harrell was born in Tarboro, North Carolina, on January 26, 1994.
He is the oldest among three sons of father, Samuel Harrell, and mother, Selena Harrell. His two younger brothers are Cadarius Harrell and Quatauis Harrell.
He is father to two children, a son and a daughter.
He has also won championships with the USA basketball teams.
Explore more on eCelebrity Spy and get updates on Celebrity News, Wikis, Net Worth, and More.