Nancy Sinatra Net Worth - Was She One Of Her Father's $200 Million Fortune's Inheritors?
Nancy Sinatra Net Worth
$50 million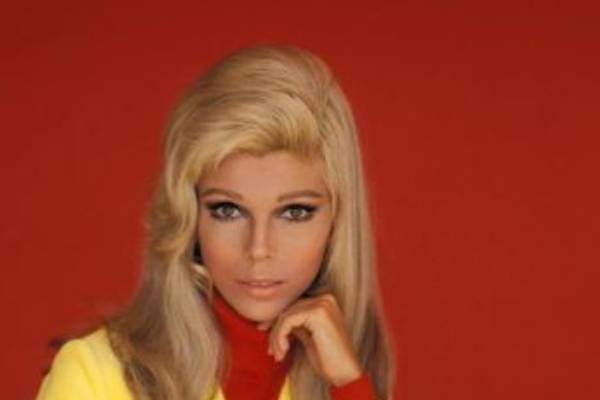 | | |
| --- | --- |
| Birth Name | Nancy Sandra Sinatra |
| Birth place | Jersey City, New Jersey |
| Profession | Singer, Actress |
| Nationality | American |
| Zodiac Sign | Gemini |
| Hair Color | Blonde |
Born in New Jersey on June 8, 1940, Nancy Sinatra is the elder daughter of Frank Sinatra and Nancy Barbato Sinatra. She is a singer and actress from America who has gained immense fame throughout her career. Sinatra is widely known for her signature hit released in 1966; These Boots Are Made for Walkin'.
Nancy has recorded several albums, and some of them have received an excellent worldwide response. Nancy has also tried her hand in acting, hosting, and modeling, in her career. Due to her varied career choices, Nancy Sinatra's net worth is estimated to be $50 million.
Nancy Sinatra Net Worth And career
Being one of the daughters of legendary singer Frank Sinatra, it is possible that Nancy's interest in music developed because of her father. During her childhood, she learned piano, dance, and drama, and voice lessons which helped her develop an interest in the entertainment industry.
And because of all the work she has done in the music as well as the movie business, Frank Sinatra's daughter, has amassed a fortune. According to Celebrity Net Worth, Nancy Sinatra's net worth is estimated to be $50 million. Now, let's look at how the talented personality was able to amass such a tremendous wealth to her name.
Income As A Singer
In 1961, Nancy signed an official contract with her father's label called Reprise Records. She released few singles which charted in Japan and Europe but did not gain any reception in the United States. Sinatra's career's turning point came in 1965 when she released the song These Boots Are Made for Walkin' with the help of songwriter Lee Hazlewood. The song, which became very popular among the younger generation, was sold over million copies. It was also awarded a gold disc.
After this success, Nancy recorded various songs and sold millions of copies of all of them and claimed a new height of success and enormous wealth as a singer. Here's some album of Nancy along with their prices:
| | |
| --- | --- |
| Music Album | Price |
| Start Walkin' 1965-1976 | $13.29 (Audio CD) |
| You Go-Go Girl | $12.80 (Audio CD) |
| Nancy & Lee | $55.99 (Vinyl) |
| California Girl | $32.49 (Audio CD) |
| Boots | $49.99 (Vinyl) |
| Some Velvet Morning | $37.46 (vinyl) |
| Lightning's Girl | $38.49 (Audio CD) |
Apart from these, Nancy recorded various hit songs over the year. She probably earned a significant amount from the album sales, which helped increase her total fortune.
Income As An Actress
Nancy made her professional debut in the television world by appearing on her father's 1960 television special show, The Frank Sinatra Timex Show: Welcome Home Elvis. This show celebrated the return of Elvis Presley from Europe after his discharge from military service. In 1964, she starred in the movies For Those Who Think Young and Get Yourself A College Girl. After that, Nancy appeared in several other movies. Here are some of the films starring Frank Sinatra's elder daughter:
Marriage On The Rocks
The Oscar
The Wild Angels
The Ghost In The Invisible Bikini
The Last Of The Secret Agents
Nancy Sinatra: Movin' With Nancy
Apart from these movies, Nancy Sinatra also starred in the film The Wrecking Crew, which made a total of $800.5K at the box office. Her last film was in 1968, Elvis Presley's musical comedy Speedway. Throughout her career, Nancy starred in many hit movies with huge box office collections, which helped her gain a grand sum of money.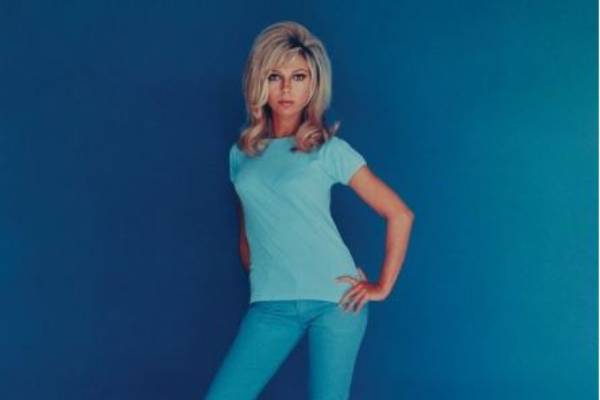 Besides acting in movies, Nancy has also appeared in various television series. Nancy made an appearance in series like The Man From U.N.C.L.E., What's My Line, Adam-12, The Bobby Darin Show, Tattletales, and The Sopranos. She also starred in her fathers's1966 special A Man And His Music- Part II. Nancy accumulated an enormous fortune from the number of series and movies she starred in. She also became one of the famous actresses of her time. 
Income As An Author
Nancy is also an author and has written books specifically about her father. Here are the books, written by Nancy along with their prices.
Frank Sinatra: An American Legend - $16.50 (Hardcover)
Frank Sinatra, My Father: An Authorized Biography - $5.67 (Paperback)
Frank Sinatra: An American Legend by Nancy Sinatra - $2.96 (Hardcover)
Well, Nancy must have also earned considerably from her book sales.
Income From Other Ventures
Nancy also earned considerably by striking a pose for various magazines. She also makes a good income from Nancy's Bootique. Here are some of the items sold there, along with their prices.
| | |
| --- | --- |
| Items | Price |
| T-Shirt | $45 |
| Keychain | $7 |
| Enamel Pin | $9 |
| Start Walkin' Delux CD Book | $20 |
Besides this, Nancy also looks after Sinatra's online shop, which features CDs, vinyl, exclusive merchandise, and signed items. Nancy has become successful and wealthy from these shops, acting, singing, and even modeling. 
Income From Inheritance
Nancy Sinatra is the older daughter of legendary American singer Frank Sinatra and his first wife, Nancy Barbato Sinatra. Frank Sinatra had accumulated immense fortune throughout his career. According to Celebrity Net Worth, Frank Sinatra's net worth was $200 million at the time of his death. After his death on May 14, 1988, Nancy and her siblings, sister Tina Sinatra, and brother Frank Sinatra Jr., received $200,000 each. They also received an undivided interest in the Beverly Hills Office building and rights to much of Sinatra's lucrative music catalog.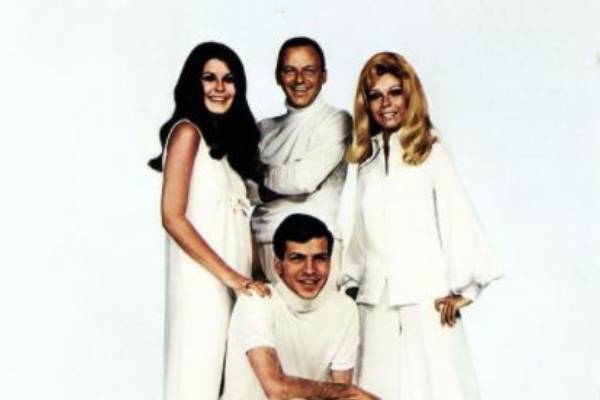 Even though Nancy and her siblings were raised by their mother, after their parents got divorced, all three of them shared a close relationship with their father. As a result, Nancy Sinatra became one of the members of the Sinatra family who inherited a massive sum from Frank's $200 million fortune.
Marriage And Divorce
The beautiful singer, Nancy Sinatra, has been married not only once but twice. She got married to her first husband, Tommy Sands, in 1960. Five years after their marriage, the duo separated in 1965, and Sinatra was awarded a $1 monthly alimony. Following the divorce, the couple signed an agreement on dividing community property.  
Lifestyle And Assets
Aforementioned, Nancy Sinatra's net worth is $50 million. With a fortune like that, Nancy is living a comfortable and lavish style. She currently resides in the Santa Monica area, near her father, Frank Sinatra's former house in Rancho Mirage. In 2011, she sold her home in Beverly Hills for $5.3 million and moved to Santa Monica. She bought the house in 1998 for $2,218,500 and received a significant profit after selling it a decade later.
Throughout her career, Nancy Sinatra has found immense success and earned a massive sum. So it is no surprise that Frank Sinatra's daughter now enjoys a lavish lifestyle.
Trivia
She got married to her second husband, Hugh Lambert, in 1970.
With her second husband, she has two daughters, Angela  Jennifer "AJ" Lambert and Amanda Catherine Lambert Erlinger.
Her eldest daughter, A.J. Lambert's godfather, is actor James Darren.
She graduated from University High School in West Hollywood, California.
Frank Sinatra left $1 million each for Nancy Sinatra's daughters.
Explore more on eCelebrity Spy and get updates on Celebrity News, Wikis, Net Worth, and More.