Natalie Imbruglia Net Worth - Income From Songs And Is Also An Actress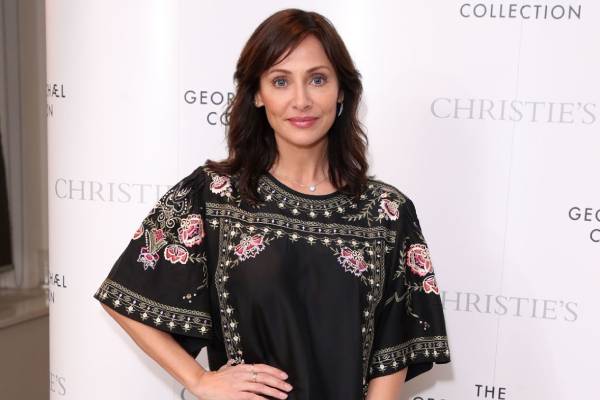 You never know when life takes an unexpected turn and reveals you things you've never even begun to think of. It's crazy. Natalie Imbruglia, the gorgeous actress, music artist, and model started by starring in television commercials for Coca-Cola and the Australian brand named Twisties. That revenue she received was the first bit of money she pocketed in. With a strong financial foundation, Natalie moved up to star in operas, movies and gaining prominence in the music industry as one of the musical powerhouses. As of now, Natalie Imbruglia's net worth is estimated to be $14 million, thanks to the award-winning songs she has released and all of her movie and television appearances.
Hailing from Sydney, the fashion queen is elegant in all ways you could possibly imagine. Her iconic short hair, anti-aging appearance, dazzling outfits, and we could go on and on. The mother of one, Natalie Imbruglia, sees no reason to stop and is on her way to amassing fortune and popularity of an unprecedented level. Dedicated and passionate about everything she gets her hands into, the actress is truly an inspiration—props to the legend.
Net Worth and Sources of Income
It's probably safe to attribute almost all of Natalie Imbruglia's net worth to her flourishing acting, music, and modeling career.
Income from Music (Album Sales, Streaming, YouTube)
Yes, Natalie did leave school at the age of sixteen to pursue acting and make something out of it, and she did. Securing a role in the Australian soap opera Neighbours did benefit her a great deal, but her heart was really fixated on music. No doubt, the talented singer had it in her. She impressed RCA records after performing a demo of Torn and was signed with BMG immediately. And this acted as one of the major instigators of Natalie Imbruglia's booming net worth that followed.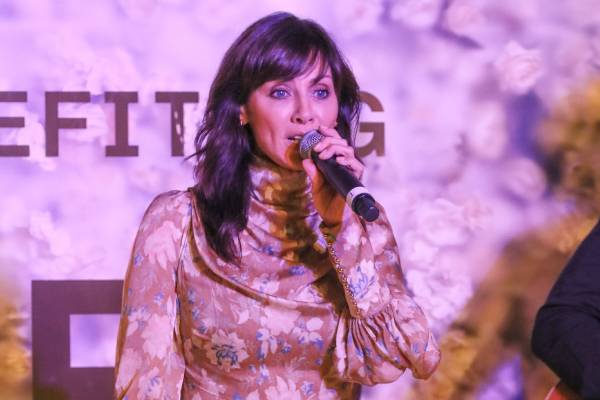 Now, when we say Natalie was once the queen of Pop music, we aren't building sandcastles in the air. Her first international single Torn, a cover of an Ednaswap song, reached number two on the UK Singles Chart, number one on airplay around the world, and the Billboard Airplay chart for straight fourteen weeks. The sales in the UK alone amounted to a million. Not to mention, Torn was the most played song on Australian radio since 1990, having jammed over 300,500 times since being released in 1997. The record-shattering single also topped many other charts, acquired many prestigious awards, nominations, and indeed increased Natalie Imbruglia's net worth by a handsome amount.
On November 24, 1997, Imbruglia's debut album titled Left of the Middle was released, which sold 350K copies in the UK in three weeks and was certified platinum. Now that was just the beginning. The album has sold more than seven million copies and is literally the highest-selling debut album by a female pop artist. What followed next was, White Lilies Island, Natalie's second album which did sell a million copies but couldn't reiterate the success of her previous one.
But we've barely begun scratching the surface of Imbruglia's heavily lucrative career as a music artist. In April of 2005, she released her second album titled Counting Down the Days, and one of it's single named Shiver became her longest-running single in the UK since the one-hit-wonder Torn. Topping charts for several weeks straight helped Natalie Imbruglia's income gain a phenomenal spike. Next, two of her albums include Come to Life(2009) and Male(2015), which also did eminently brilliant and was released after her brief hiatus.
The Richest has crunched up some numbers and listed Natalie Imbruglia's earnings from the sales of her albums respectively, which is listed down here:
| | | |
| --- | --- | --- |
| Albums | Sales | Earnings |
| Left on the Middle | Australia(350K Copies) | $525K |
|   | UK(900K Copies) | $1.3 M |
|   | US(2 million Copies) | $3.5 M |
|   | Canada(240K Copies) | $360K |
|   | The Netherlands and France(70K Copies) | $105K |
| White Lillies Island | UK(100K Copies) | $150K |
|   | Australia(35K Copies) | $52K |
| Counting Down the Days | UK(204.87K Copies) | $280K |
| Glorious | UK(600K Copies) | $800K |
Also on Amazon, fans can purchase Natalie Imbruglia's singles and albums, which are available in Mp3, Audio CD, and Vinyl too. A direct link to the site is available on the musician's official website.
The music industry is explicitly a tough place to break into, and it's even tougher to hold the crown since there are always dozens of artists coming up with something new, ready to take the spotlight, and run with it. Natalie Imbruglia's astounding net worth of $14 million, just goes to prove that what has done is far more than impressive.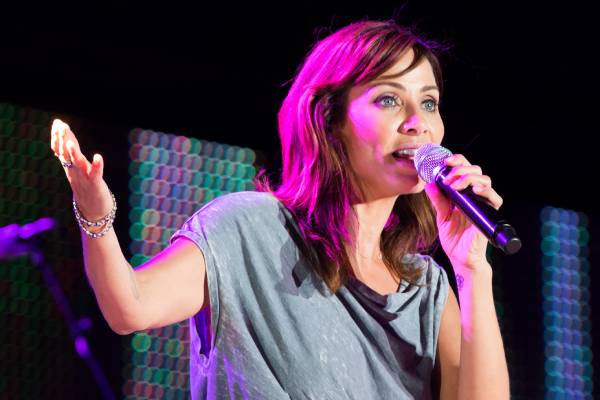 Earnings from YouTube and Streaming also factors in the pop artist's net income. While we are on the topic of revenue from album sales, we should tell you that Natalie also has an income funneling in from YouTube revenue. According to SocialBlade, natalieimbrugliaVEVO pulls in an estimated revenue of $147K annually and $12.3K monthly, thanks to her everlasting songs that people still keep jamming.
Moreover, there her music is also massively streamed on Spotify and other music streaming services, meaning that Natalie Imbruglia's net worth has also received a good bump from it.
Income from Acting
Along with a prolific music career, the singer has also been quite busy with TV appearances and has even migrated to the theatre. It's apparent that she's wanted to diversify her sources of income, which of course, is a wise thing to do since just being complacent and enjoying the fame that has been passed by you isn't really Natalie's style.
Being a proficient actress, she has appeared in several movies including, Closed for Winter, Underdogs, Among Ravens, and other commercially successful movies too. Two of her groundbreaking roles and a significant contributor to Natalie Imbruglia's earnings were Neighbors, which grossed a staggering $270.7 million worldwide and Johnny English, which amassed $160.5 Million. So a quick glance at her resume is enough of a testament to how and why Imbruglia raked in a grand sum from a career in the movie department.
The well-established actress has also netted in a hefty paycheck from television appearances on Legend of the Lost Tribe, The X Factor Australia, and The X Factor UK.
Advertisement and Magazine Appearances 
If you've laid eyes on Natalie, you know the gorgeous singer radiates elegance and charm. Her understated fashion style makes her a somewhat under admired fashion icon, though.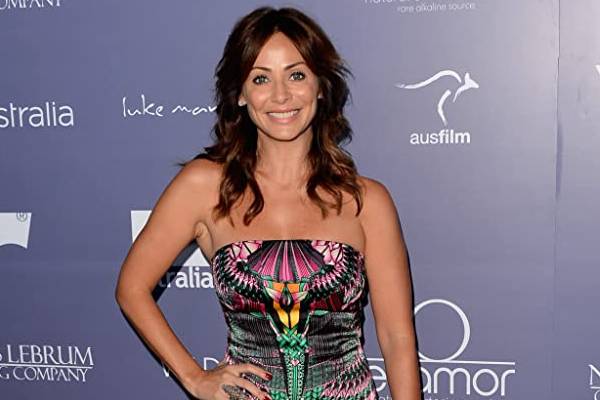 Remember Natalie's iconic look in the music video for Torn, a masterpiece. In 2005, the fashionista posed for the cover of Harper Bazaar. It wouldn't even come off a shock if we drove you by the fact that she was named the sixth most naturally beautiful woman of all time in 2004. Modeling career has surely boosted Natalie Imbruglia's net worth and will continue doing so in the upcoming future.
Additionally, she has also been a part of advertisements for a handful of big companies and brands including, Twisties, Bubblicious, Gap, PETA, and L'Oreal whom she had a six-figure contract with. Hence, it would be fairly rational to assume that Natalie Imbruglia's income has been heavily sustained by advertising and modeling ventures.
Assets
Amidst attaining unachievable heights in the music industry, pulling in revenue from movie roles, modeling, and other ventures, Natalie has also been making sound investments along the way. She does have enough bucks to fork out for luxuries, of course. In 2000, Imbruglia purchased a Spanish-style house near Windsor for a whopping $4 million, and later in 2002, she invested another $2.1 million for a five-bedroom home in Los Angeles. The Mediterranean-style house was sold for a price of $3.7 million, just six years later. Now that is quite some profit.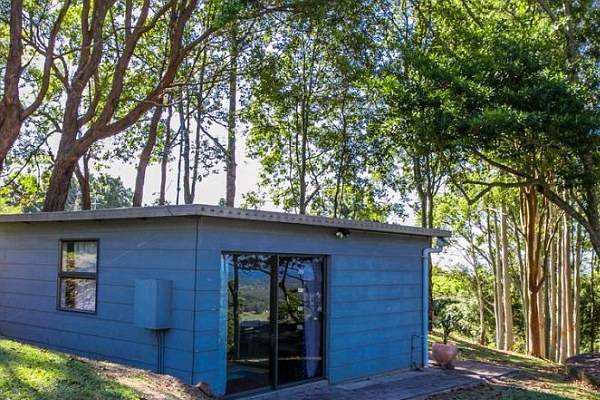 Natalie's house located at Coorabell, Australia, has been her most recent asset purchase, where she put down an eye-opening $1.3 million for the magnificent property. Who knows what she's up to buying next?
Philanthropy
Imbruglia is an exceptionally down-to-earth human. She is always actively supporting positive change in the world through all means necessary. Many might not be aware of this, but she is an ambassador for Virgin Unite, supports campaigns to end poverty, and is trying to bring attention to obstetric fistula, a medical condition affecting the birth canal.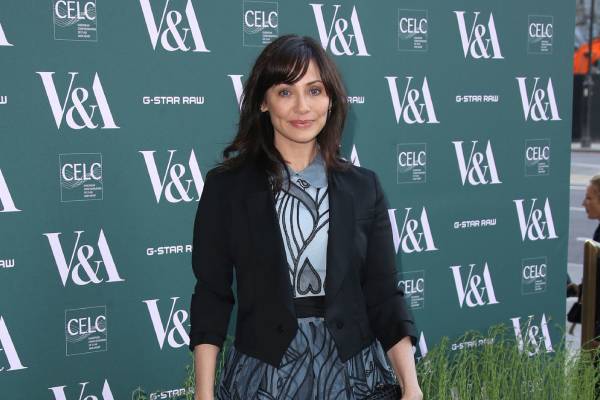 Natalie has also spoken of clinical depression to raise awareness and raised money for cancer research. The year 2008 saw the actress support Fashion Targets Breast Cancer campaign, alongside comedian Alan Carr, presenter, Edith Bowman, and actress, Anna Friel. Natalie Imbruglia's Instagram also evidently clarifies how concerned she is about various ongoing issues and being a keen philanthropist; she is always down for a generous donation.
With humble beginnings, the experienced actress and singer is actively expanding her repertoire and keeping herself busy to acquire more fortune and fame. So, Natalie Imbruglia's net worth is sure to reach new heights in the years to come.
Short Bio About Natalie Imbruglia
Natalie Imbruglia was born on February 3, 1975, in Sydney, Australia, to Maxene Anderson and Elliot Imbruglia.
She grew up in New South Wales alongside three of her other sisters.
She is the elder sister of singer-songwriter, Laura Imbruglia.
Imbruglia dated American actor David Schwimmer in the late 1990s.
Natalie Imbruglia's ex-husband, Daniel Johns, is a renowned musician, singer, and songwriter and prominent for being Silverchair's frontman.
She became a naturalized British citizen on February 28, 2013.
On October 9, 2019, Natalie Imbruglia's baby boy, Max Valentine Imbruglia, was welcomed.
Keep Up With eCelebritySpy, For More Updates On News, Net Worth, Wikis, and Articles.