NBA YoungBoy Net Worth - Loves Flexing His Money In Instagram And Earnings From Music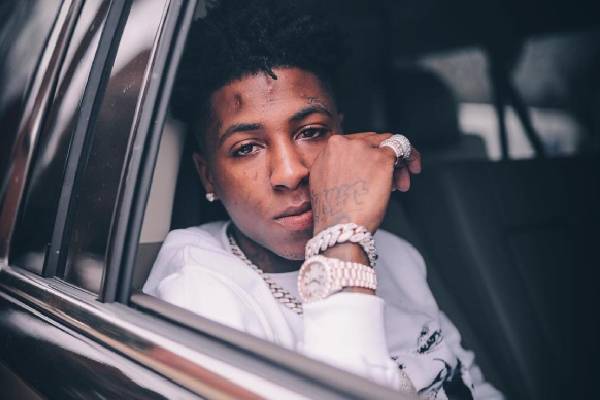 At just the age of twenty, the hip-hop music artist, NBA YoungBoy, has a multitude of chart-topping songs, an unimaginable fortune, a record-label signing, renowned collaborations with rap legends and a reputation to match, all under his belt. It comes without saying that someone who can dominate the YouTube music category with hundreds of millions of views, overshadowing someone of the most celebrated and long-running music artists on the scene, is nothing less than a pure genius.
As of now, NBA YoungBoy's net worth is estimated to be $6 million, which he has netted in through the music career that hit off when he was merely fourteen. With music across almost every music service, YouTube power, merchandise, endorsements, NBA YoungBoy, also called YoungBoy Never Broke Again, has amassed enormous wealth and is still continuing to do so. A consistent release of some of the biggest catchy and popular trap songs has helped him in acquiring the platform's crown.
Net Worth and Sources of Income
As mentioned above, the emerging rap-messiah of the 21st century, NBA YoungBoy's net worth, is estimated to be $6 million, which is only on an exponential rise in the upcoming future.
Income from YouTube
If you look back and thoroughly browse through the music of recent years, you might be going in with an expectation to see Ariana Grande, Taylor Swift, or Drake in the list of music artists that have consistently dominated YouTube's music rankings. However, it's NBA YoungBoy on top of the podium. The 5 foot 9 inches singer, rapper, and songwriter is a young artistic prodigy worth rooting for.
According to Social Blade, the rapper's official YouTube channel hosts 7 million subscribers, and YoungBoy's monthly earnings reach up to $764.2K, and yearly revenue can spike up to a staggering $9.2 million. Some of his highest viewed videos are listed here:
Genie - 258 million
Untouchable - 193 million
No Smoke - 183 million
Outside Today - 181 million(No.31 on Billboard Hot 100)
Overdose - 149 million
All these mind-boggling numbers sure say that YoungBoy's net worth received a tremendous bump from all the revenue that was pulled in from these massive hits. Besides, as his popularity increases, the income is undoubtedly hiking up with it.
Income from Streaming
Signed by Atlantic record studios, it's only reasonable to reckon that YoungBoy is receiving a massive paycheck. Furthermore, it's a 360 record deal that gets a percentage of everything the lad does rather than a typical record deal where the label only receives a portion of solely the music sales and streams. This basically boils down to Atlantic, taking in 25 percent, leaving the rest 7 percent of those earnings to the 20-year-old, which means that he is pocketing is a solid $500K+ a month(excluding tax cut off).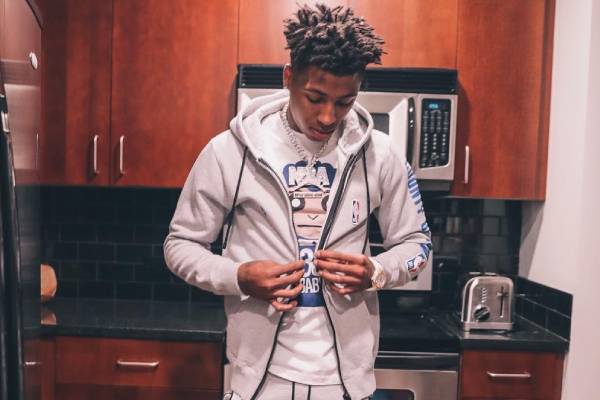 Apart from YouTube, the star is available on other streaming platforms such as Apple Music, Spotify, iHeartRadio, Deezer, Pandora, Play Music, and TuneIn, all of which must bring in the rapper, handsome cash. These streaming payouts pay considerably well and having millions of monthly listeners on Spotify, YoungBoy's earnings from one platform alone can amount to be a payout of $6K to $8K per million streams. And again, that's every single month.
You can get more information about how much other streaming services pay per views here. Combine all the amount per stream, and you get a bulky package of more than a dozen million monthly.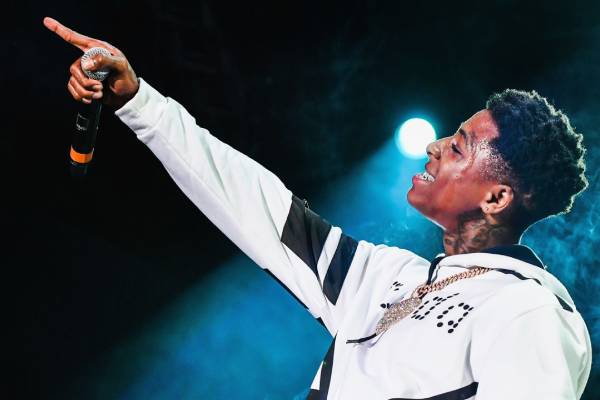 Skimming through the list, it becomes evident that NBA YoungBoy's net worth is increasing quite rapidly with what he is doing. There is no stopping with this artist who is passionate about making good music, which, in turn, has assured his fans a perfect place to end up when they want new content from their favorite rapper. Or they could attend to Never Broke Again Young Boy's shows and concerts which are mostly all sold-out most of the time.
Income from Merchandise
Fans can visit and make a purchase on NBA YoungBoy's official website, which hosts a wide assortment of merchandise. Some of them alongside their respective prices are listed below:
| | |
| --- | --- |
| Items | Prices |
| YOUNG BOY LIT Black + STILL FLEXIN STILL STEPPIN MIXTAPE | $35.99 |
| STILL FLEXIN, STILL STEPPIN - BLACK + MIXTAPE | $35.99 |
| LIL TOP HOODY- BLACK + MIXTAPE | $74.99 |
Sales of these items surely contribute to NBA YoungBoy's fortune substantially.
Lifestyle
Already a multi-millionaire, the trending rapper, Kentrell Gaulden, aka YoungBoy is living a life some can only dream of. On Twitter, he is often seen flexing stashes of cash and pricey diamond engraved watches. Not to mention his custom-made luxurious jewelry covered in the highest quality diamonds and gold!.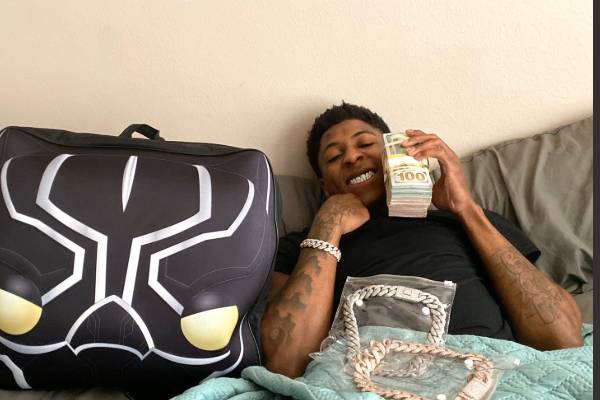 The gifted rapper from Louisiana has continuously proven to be on the top of his game, and it's only fair to see to invest money in something extravagant. In the real estate category, NBA YoungBoy has made the most significant investment, purchasing a gorgeous 90002ft mansion in his home town featuring six bedrooms, eight bathrooms, an indoor basketball court, and a beautiful outdoor tennis court. The house comes with a price between $666K to $905K. Additionally, YoungBoy's $1 million car collection is also another sight to behold. The musician owns incredible vehicles such as McLaren, a Maybach, and even a Roll Royce, which is valued at $300K.
So no doubt, NBA YoungBoy is living quite the life, and as more cash keeps streaming in inevitably, who knows what crazy purchase we'll see next.
Quick Facts about NBA YoungBoy
YoungBoy was born on October 20, 1999, in Baton Rouge, Louisiana, to mother, Sherhonda Gaulden, and a father who is serving a 55-year jail term.
He has four sons with three mothers. NBA YoungBoy's sons are named Kamiri, Kayden, Kamron, and Taylin.
The rapper has had his fair share of run-ins with the law, facing house-arrests and probations several times.
In November 2019, NBA YoungBoy purchased a clean new Porsche for his rumored girlfriend.
Keep Up With eCelebritySpy, For More Updates On News, Net Worth, Wikis, and Articles.