Pat Riley Net Worth - One Of The Highest Earning Coaches
Pat Riley Net Worth
$80 million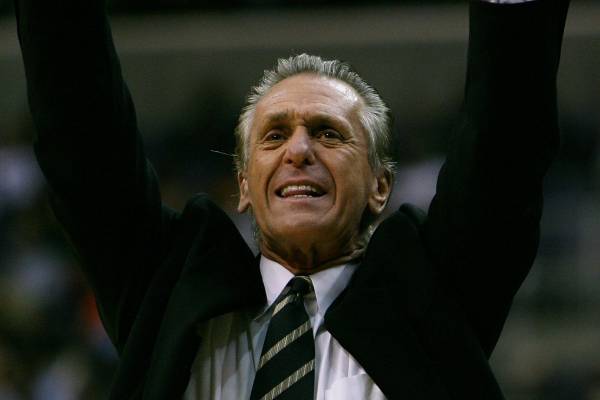 | | |
| --- | --- |
| Birth Name | Patrick James Riley |
| Birth place | Rome, New York, USA |
| Profession | Basketball Executive, Former Coach and Player |
| Nationality | American |
| Zodiac Sign | Pisces |
| Hair Color | Grey |
Famous American basketball executive Pat Riley first came into prominence as a professional player in the early 1970s. He has since spent years coaching various NBA teams like Los Angeles Lakers, New York Knicks, and Miami Heat and is now the team president for the Heats.
The basketball executive has dedicated most of his life to the National Basketball Association and has been rewarded for his work with many NBA titles and other accomplishments to his name. Not only this, but he has amassed a fortune from his career, and according to Celebrity Net Worth, Pat Riley's net worth is estimated to be around $80 million.
Pat Riley Net Worth And Earning Sources
As mentioned above, Pat Riley has an estimated net worth of $80 million, which he amassed from his time in the NBA. He has been part of the professional basketball league as a player, coach, and now as an executive and has earned millions for all of his roles.
How Much Did Pat Riley Earn From His Playing Career?
Pat Riley attended the Linton High School and later the University of Kentucky and played for the men's basketball teams there. During his college years, he was part of the football team and found success with both basketball and football teams. He was in the All-American team, which led the Kentucky Wildcats team to the NCAA title game in 1966.
Riley was part of the 1967 NBA draft and was selected in the first round by the San Diego Rockets. He was also drafted by the NFL team, Dallas Cowboys as a wide receiver in the 1967 NFL draft. He chose to become an NBA player and joined the Rockets, where he spent three years.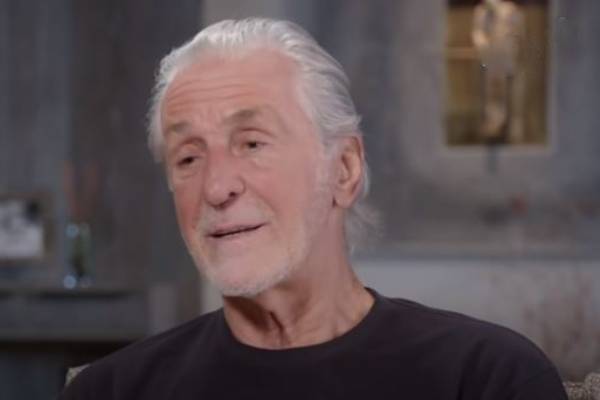 In the 1970 NBA expansion draft, Pat Riley was selected by the Portland Trail Blazers but was traded to the Los Angeles Lakers. Riley won his NBA title with the Lakers in 1972. He joined the Phoenix Suns in 1975 and retired from the game after playing for them for a season.
As a high-profile player during the 1960s and 1970s, the former player was paid handsomely per year. While he did not earn as much as the current players, there is no doubt that Pat Riley's net worth was heavily influenced by his yearly salary.
Income As An NBA Coach
Few years after retiring as a player, Pat Riley joined the Los Angeles Lakers as their broadcaster in 1977. He then became an assistant coach under Paul Westhead for the team during the 1979-80 season. Pat continued to be a part of the coaching staff till 1981 and even won his first NBA championship as an assistant coach in 1980.
During the 1981-82 season, the head coach Westhead was fired from his job, and Lakers' owner Jerry Bush announced Riley as their interim head coach. Pat led the team to four consecutive NBA finals, winning his first title as a head coach in his first year in 1982.
The former coach was with the Lakers till 1990 and won three more NBA championship with the club. Pat won the Coach of the Year award in his last year with the Lakers. He stepped down from his job in 1990 and joined NBC as a television commentator for a year.
Riley was then named the head coach for the New York Knicks for the 1991-92 season. He spent four years with the Knicks and then became the head coach and president of the Miami Heat, where he had complete control over the basketball operations. According to The Richest, Pat signed a contract worth $40 million for this move. This was highly criticized and was only settled after the Heat reportedly paid $1 million in cash and sent their first-round pick in the 1996 NBA draft.
Pat Riley lead the Heat to numerous victories during his first tenure as the head coach. In 2003, he stepped down as head coach because they had few disappointing seasons and was succeeded by Stan Van Gundy. However, after two seasons, Gundy resigned from the post, and Riley filled the vacant position.
During his second tenure, Pat won his fifth NBA title in 2006 but failed to lead the team to significant victories after this season. He resigned from his position in April 2008 but continued with his job as the team president. According to an interview with ESPN in 2017, Riley revealed that he had signed a five-year contract with the team.
Like many other deals carried out in the NBA world, the Miami Heat's president's contract details were also not revealed. While it is unclear what is Pat Riley's salary per year, his net worth of $80 million shows that he pockets a significant amount as the president of the Heat.
Income From Book Sales And Other Sources
Apart from his successful basketball career, Pat has also tried his hand in various other sectors. He published a book titled Showtime: Inside the Lakers' Breakthrough Season, in 1988, which became the New York Times bestseller. His second book, The Winner Within A Life Plan for Team Players also ended up being a bestseller. Both of this book is available on Amazon and given below are their respective prices:
| | |
| --- | --- |
| Book | Price |
| The Winner Within: A Life Plan for Team Players | $30.53 (Hardcover) |
| Showtime: Inside the Lakers' Breakthrough Season | $11.31 (Hardcover) |
In addition to the earnings from book sales, the former Miami Heat head coach also earns a considerable sum from various speaking engagements. He reportedly made $50K for an engagement in 2013. While these sources do not gain him millions like his career in NBA, Pat Riley's net worth must have benefitted heavily from them.
Lifestyle And Assets
Pat Riley is one of the NBA's wealthiest members and, without a doubt, lives a lavish life. He has invested millions in properties in Miami, Florida, throughout the years. He sold his famous waterfront Coral Gables estate in 2012 for a staggering $16.75 million. The property reportedly cost just $6.3 million when Riley bought it in 1996.
The Miami Heat president went on to pay $8.1 million for a 3,948-square-foot condo at the Four Seasons Residences at the Surf Club in Florida. This wasn't his first condo purchase as Riley reportedly owns a unit in the Apogee building in South Beach, Miami. According to The Richest, the value of this condominium is $11.75 million.
Looking at all of the price tags of the properties that he owns, there is no doubt that Pat Riley and his family enjoy a lavish lifestyle.
Trivia And Facts
Patrick James Riley was born in Rome, New York, on March 20, 1945.
His father, Leon Riley, was a professional baseball player and played in minor leagues.
He married his wife Chris Rodstrom in 1970, and the pair are parents to Elisabeth Riley and James Riley.
Get More Updates In News, Entertainment, Net Worth, and Wikis In eCelebritySpy.