Paul George Net Worth - Salary And Had Signed $137 Million Extension With Oklahoma City Thunder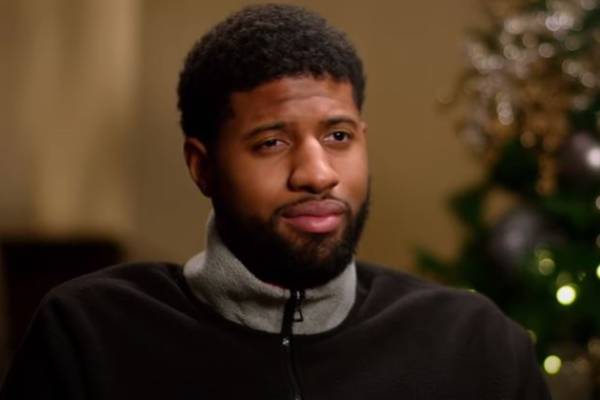 Paul George is one of the most well-known basketball players in the current NBA world. He has managed to gain people's interest through his skills in court. However, he is also famous for his off-court antics and has gained a massive fan following over the years.
From his successful tenure in the game, the famous NBA star has managed to earn not only fame but a massive fortune. According to Celebrity Net Worth, Paul George's net worth is estimated to be $60 million. 
Paul George Net Worth And Earnings
As mentioned above, Paul George's net worth is estimated to be $60 million. He has amassed this massive fortune from his salary as an NBA player and multiple brand endorsements.
Income As An NBA Player
The six feet eight inches tall player grew up playing with his sisters at home but only joined his high school team in his freshman year. He then went on to play for the varsity team and led his school to win Golden League Championship. During this time, his skills were noticed by the recruiters. After that, he joined college and continued playing, which helped him enter the NBA draft in 2010.
Iman Shumpert's Net Worth - Amassed Millions Thanks To His Career As A Basketballer
During the draft, George was picked by Indian Pacers and signed a rookie contract of a two-year guaranteed deal worth $4.6 million on July 1, 2010. He made his debut against San Antonio in October and continued to showcase his incredible skills throughout the season. He signed a five-year extension contract with Pacer in 2013, with an extension of around $90 million if he managed to meet various criteria. His yearly salary during that year was $3 million, which continued to rise over the years, and he earned $18 million in his last year with the Pacers.
The highly skilled shooter was then traded to the Oklahoma City Thunder in exchange for Domantas Sabonis and Victor Oladipo in 2017. After playing for the Thunders for a year, George decided to stay with them even though he kept his options open. He declined the team's $20.7 million offer but then went on to sign a $136.9 million, four-year contract. During the two seasons in 2017 and 2018 with the Thunders, Paul's salary was $19 million and $30 million. However, a year later, he was traded to the Los Angeles Clippers and played for them during the 2019-2020 season.
The talented player's salary has been increasing at a steady pace over the years, and he has an average salary of $34 million per year. Looking at the big numbers, we can say that Paul George's net worth has been profoundly impacted by his earnings as an NBA player and will continue to grow in the coming years.
Income From Endorsements
As one of the most famous NBA players, Paul George has been the face of various brands and has also collaborated with them to produce his line of products. His signature sneaker line with Nike is one of the most famous lines in the NBA, and Paul has managed to make a name for himself from these designs. Some of these sneakers and their prices are listed below:
PG 4 - $110
PG 4 By You - $130
PG 4 Gatorade ASW - $120
PG 3 NASA - $70.97
PG 3 Team - $92.97
All of these shoes are available on the official Nike site. Not only this, but he has also worked with brands like Gatorade, New Era, Tissot, Bass Pro Shops, among others. He is also featured in the global sneaker campaign organized by the Foot Locker. All of these brand deals and sneaker line has earned him approximately $8 million and seeing his growing popularity, and we can be sure that Paul George's earnings will soon reach new heights in the future.
Lifestyle And Assets
With the millions of dollars he has earned from his career, Paul George enjoys a lavish lifestyle with his partner Daniela Rajic and two daughters. His social media sites show his love for his job and family. Also, Paul is also someone who gives back to society. He has established The Paul George Foundation, and through it, he has organized many events to help various causes.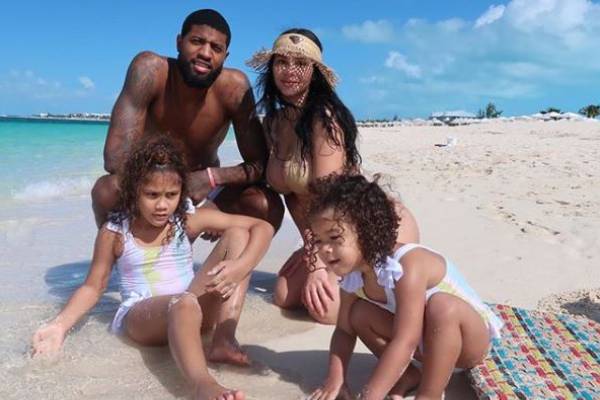 Paul George's long list of property ownership shows the lavish lifestyle he prefers. His most recent purchase is the 10,014-square-foot mansion in the Pacific Palisades area of Los Angeles. The house which once belonged to DeAndre Jordan cost $16.1 million to Paul. Not only this, but he also bought a Hidden Hills mansion for $7.4 million in 2016. All of these purchases show the expensive taste of the NBA star.
Facts
Paul Clifton Anthony George was born on the 2nd of May, 1990, in Palmdale, California, to Paul George Sr. and Paulette George.
He used to play basketball with his sisters, Portala George and Teiosha George, before joining his high school team.
He has two daughters, Olivia George and Natasha George, with his partner.
Along with multiple NBA titles, he has also won an Olympic Gold Medal with the USA basketball team.
Explore more on eCelebrity Spy and get updates on Celebrity News, Wikis, Net Worth, and More.