Penelope Ann Miller Net Worth - Has She Got Any Income Source Besides Acting?
Penelope Ann Miller Net Worth
$4 million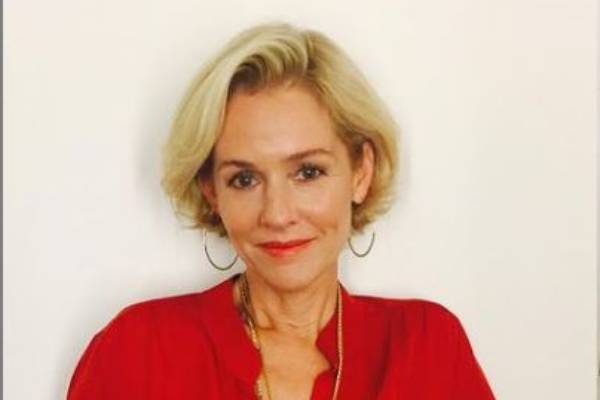 | | |
| --- | --- |
| Birth Name | Penelope Andrea Miller |
| Birth place | Los Angeles, California, USA |
| Profession | Actress |
| Nationality | American |
| Zodiac Sign | Capricon |
| Hair Color | Blonde |
American actress Penelope Ann Miller first came into prominence as a Broadway star in the 1980s. She was part of the original production of Biloxi Blues in 1985 and received a Tony Award nomination for her work in the revival of Our Town in 1989. Miller is also an accomplished silver screen actress and has appeared in more than eighty tv-shows and movies to this date.
The talented actress has been part of numerous well-known movies and television series and has amassed a fortune from her career. As given in the Celebrity Net Worth, Penelope Ann Miller's net worth is estimated to be $4 million.
Penelope Ann Miller Net Worth And Earnings
As mentioned above, Penelope Ann Miller has an estimated net worth of $4 million. Much of Miller's fortune comes from her work as an actress in various tv-shows, movies, and Broadway productions.
Income From Theater
Penelope Ann Miller made her Broadway theater debut in the 1985 original play Biloxi Blues opposite Matthew Broderick. She then secured the role of Emily Webb in the 1989 revival of Our Town, for which she received a Tony Award nomination.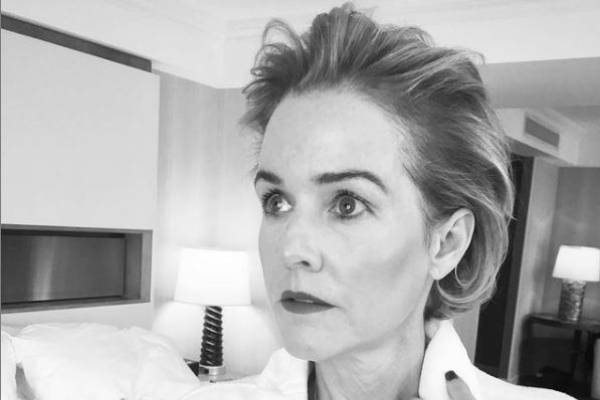 Furthermore, Miller was part of the stage production of On the Waterfront in 1995. While she has not performed on-stage since, there is no doubt that Penelope Ann Miller's earnings from the plays she starred in the 1980s and 90s helped increase her total net worth.
Income From Television Series
A year before her theater debut, Penelope got the opportunity to appear in an episode of Guiding Light. She had brief appearances in series like Tales from the Darkside, Family Ties and then played a significant role in the short-lived sitcom, The Popcorn Kid.
Miller continued to be a part of other television series including, A Minute with Stan Hooper, Vanished, American Crime, Mistresses, and Gaslight. Her most recent small screen appearance was in the miniseries, Dirty Diana where she portrayed Cassie.
The talented Broadway actress has been part of many television series throughout her career and was undoubtedly paid handsomely for her works. While it is unclear how much salary she received from the show, Penelope Ann Miller's net worth has been impacted by the considerable sum she earned.
Income From Movies
Just like theater and tv-shows, Penelope also found immense success from her big-screen acting career. In the earlier stage of her career, Miller accepted many small film roles but only came into focus for appearing in the cop thriller Dead Bang starring Don Johnson. She was also part of the film adaptation of the play Biloxi Blues.
The American actress has starred in movies opposite actors from the Godfather Saga, Robert De Niro, Al Pacino, and Marlon Brando. She has worked in documentaries alongside another leading actor, James Caan. In addition to working with so many popular actors, Penelope's movies have also made millions at the box-office, and given below are some of them along with their worldwide collection:
| | |
| --- | --- |
| Films | Worldwide Collection |
| Dead Bang | $8.12M |
| Biloxi Blues | $51.68M |
| Awakenings | $52M |
| Kindergarten Cop | $201.95M |
| Year of the Comet | $2.79M |
| Carlito's Way | $63.84M |
| Funny Money | $31K |
| Blonde Ambition | $1.62M |
| The Birth of a Nation | $16.77M |
| The Artist | $133.43M |
Many of the films that the talented actress starred in managed to earn millions worldwide, and as a result, she must have pocketed a considerable amount as profit percent. The salary she received for her works in the movies must have helped increase Penelope Ann Miller's net worth.
Lifestyle And Assets
Even though Penelope Ann Miller's income source is only her acting career, she has amassed a fortune and now enjoys a lavish lifestyle. She lives in California and, according to virtualglobetrotting, owns a house in Santa Monica. The actress reportedly paid $1.2 million in 1996 for the two-bedroom-two-bathroom home.
It is unclear if the actress still lives in the same house she bought decades ago. However, with $4 million worth of fortune to her name, Penelope Ann Miller undoubtedly lives her life in luxury.
Some Facts About The Gifted Actress
Penelope Ann Miller was born as Penelope Andrea Miller in Los Angeles on January 13, 1964.
Her parents, Beatrice Miller and Mark Miller, were both involved in the entertainment industry.
Miller's older sister Marisa Miller is also an actress, while her younger sister, Savannah Miller, works as a social worker.
She was previously married to comedian and actor Will Arnett. Their marriage lasted only a month.
Penelope is currently married to James Partick Huggins, and the couple is parents to daughters, Eloisa May Huggins and Maria Adela Huggins.
Get More Updates In News, Entertainment, Net Worth, and Wikis In eCelebritySpy.