Pierre Gasly Net Worth - Salary And Income As A F1 Player
Pierre Gasly Net Worth
$2m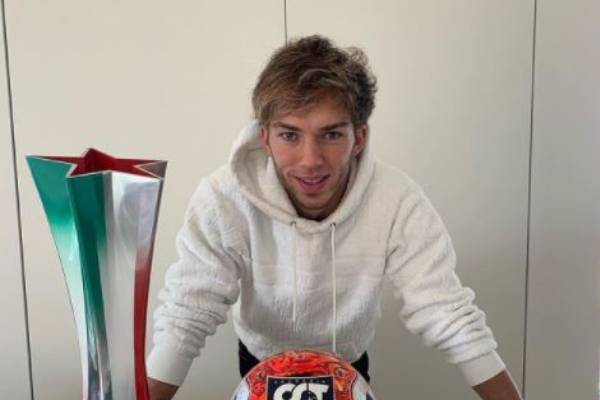 | | |
| --- | --- |
| Birth Name | Pierre Gasly |
| Birth place | France |
| Profession | Formula One Racer |
| Nationality | French |
| Zodiac Sign | Aquarius |
| Hair Color | Light Brown |
Pierre Gasly is the recent winner of the Formula One Italian Grand Prix. After his formula one debut in 2017, he has been steadily making his presence felt in the racing world. He had previously won the 2016 GP 2 series and was runner up in the 2017 Super Formula Championship. 
Pierre has had an impactful and successful career until now. And as an emerging star, he has way more under his sleeve. He has already amassed a massive fortune from his endeavors. According to Essentially Sports, Pierre Galy's net worth is estimated to be $2 million. In this article, we will briefly analyze his source of income.
Pierre Gasly Net Worth and Career
As mentioned earlier, Pierre Gasly has an estimated net worth of $2 million, most of which he earned as a racing driver. Gasly made his full-time debut in 2018, alongside Kiwi teammate Hartley, for Toro Rosso, and since then, his growth has been exponential. His previous engagements were also significant. Now, without further ado, let's break down how he amassed his massive fortune.
Income From Racing
As mentioned earlier, Pierre made his debut in 2017,  where he replaced teammate Daniil Kvyat in the Toro Rosso team for two races. He only made his full time debut in 2018, and because of his impressive performance in the sister team, he was selected for the Red Bull Formula One team in 2019 but was again sent back. He finished the season with his best 7th in the ranking. 
Pierre had a wonderful season in 2019 as he also got a podium finish in Brazil. His team Toro Rosso was rebranded into Scuderia AlphaTauri for the 2020 season. He recently won the Italian Grand Prix and currently ranks 8th in the ranking filled with big names such as Lewis Hamilton and Max Verstappen.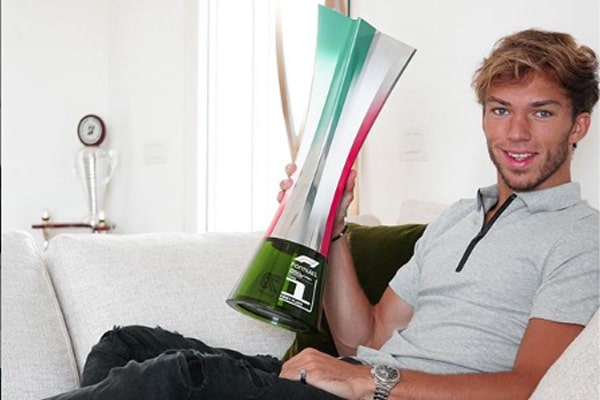 The formula one is filled with money and, Pierre is looking to finish back to back seasons in the top 10, so he must earn a hefty amount of money. Well, according to Essentially Sports, he has an annual salary of $2 Million, which is an astronomical number. Along with that, he had previously won the GP 2 and came runner up in the 2017 Super Formula Championship and 2014 Formula Renault 3.5 Series, which must have a decent amount of cash prize.
Earnings From Merchandise 
Pierre also owns a set of merchandise ranging from T-shirts to mobile phone covers. The products are available for purchase through his website and some of them are listed below:
| | |
| --- | --- |
| Items | Price |
| MINI HELMET 1/2 GASLY 10 2020 SIGNED | $177.69 |
| T-SHIRT TEAM ALPHATAURI F1TM WHITE | $47.34 |
| CAP PIERRE GASLY | $29.62 |
| OFFICIAL MEMBER CARD TEAM GAS 2019 | $29.62 |
Pierre's earnings from these sales also have a huge impact on his fortune given his popularity.
Income From Brand Endorsement
Pierre is part of the Scuderia AlphaTauri team, which is sponsored by Red Bull, so he is directly associated with them. Apart from that, he is sponsored by different brands such as Crypto Gaming, Bloom and Berger, The Grid Agency, Destination Grand Prix, and many more. 
Pierre Gasly's net worth must be heavily influenced by his brand endorsements as well. 
LifeStyle And Assets 
Looking through his Instagram account, we see that he likes to post more about his professional life rather than his personal life. He sure was joyous after his recent victory as he posted it multiple times. Other than that, he spends most of his time playing video games and living a lavish life. He is also charitable. He supports various causes like a foundation that lends support to people affected by Cystic Fibrosis and recently participated in #restezchezvoustrophy, an eSports tournament that hosted FIFA matches to raise money to fight against Coronavirus.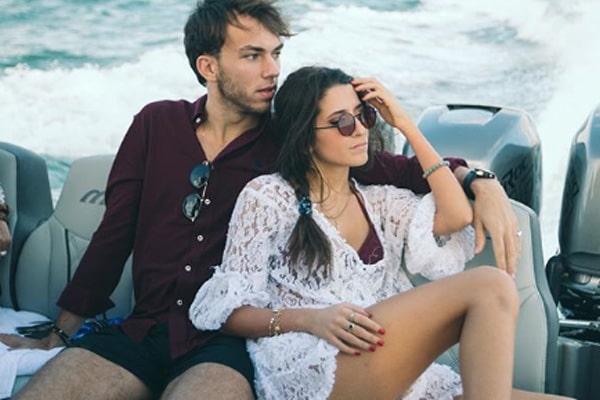 Pierre can also be seen spending a lot of time with his girlfriend, Caterina Masetti Zannini. The couple travels around on numerous occasions. His website showcases some of his key moments until now. He also owns a luxurious sports car, which he loves. Pierre is bound to make a lot more than he currently has in the coming days.
Quick Facts
Pierre was born on 7th February 1996. 
He has over a million followers on Instagram.
Pierre had a serious accident in 2016, resulting in his mother being critically injured.
Get More Updates In News, Entertainment, Net Worth, and Wikis In eCelebrity Spy.