Unknown A Year Ago, Rapper Blueface With Cash Money Records Is Making A Fortune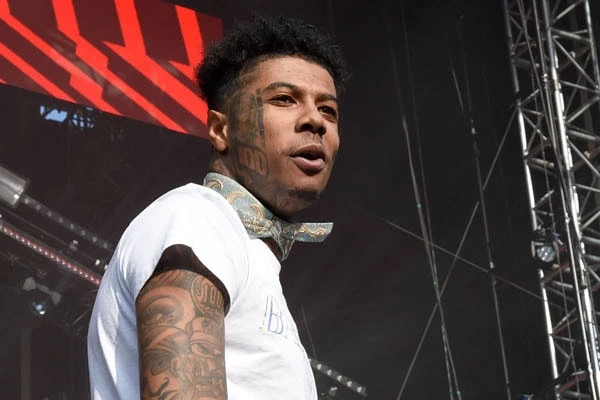 The American rapper and songwriter, Blueface's net worth is estimated to be a gigantic $4 million which he has primarily amassed from his career in the music industry. He is widely known for his catchy, off-beat rap style and has signed a record deal with Cash Money Studio Records.
Jonathan Michael Porter, Blueface was born on January 20, 1997, in Los Angeles, California. His popularity abruptly increased after releasing his song Respect My Cryppin. He became a viral internet sensation because of his off-beat style of rapping and the tattoo of Benjamin Franklin on the side of his face. Blueface also has one child, a son named Javaughn, who was born in 2017.
Net Worth and Sources of Income
As mentioned earlier, the talented rapper, Blueface's net worth is $4 million which he has accumulated from the songs he has released in the last 3 years. Prior to stepping in the world of rapping, Porter was a stay-at-home dad and held a few temporary jobs.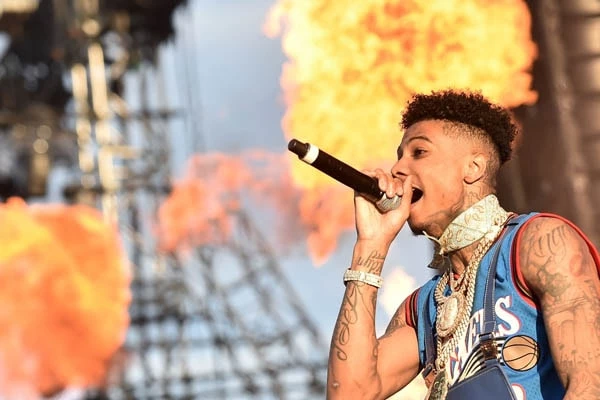 Everything changed in October 2018 when the rapper brought in a tremendous amount of money after releasing the music video for his song Respect My Cryppin. Blueface became a viral star due to his off-beat style of rapping and the tattoo of one of the founding fathers of America, Benjamin Franklin on the side of his face. 
Just when everything was looking good for the rapper, Blueface signed to a Label named Cash Money West, the same company responsible for breakout of some of the biggest names in the rapping industry including Lil Wayne, Drake, Birdman and others. This was like the cherry on top for him.
Having listened to Snoop Dogg, 50 Cent, The Game while growing up, he leaned more towards the rap style of music. In 2019, a remix of his song Thotiana, featuring Cardi B and YG, peaked at number 8 on the Billboard Hot 100 and gathered 166 million views, making it his most-viewed single ever which must have earned him a hefty sum of money. Some of his other noteworthy songs and the total views they have got as of October 2019 are listed below:
| | |
| --- | --- |
| Songs | Total views |
| Bussdown ft. Offset | 23 million |
| Bleed. ( directed by Cole Bennet) | 82 million |
| Shotta Flow (with NLE Choppa) | 95 million |
| Daddy ft. Rich The Kid | 47 million |
Hence looking at the amount of audience and the fan support he has managed to attract, it is very likely that he is certain to keep raking in massive amounts of fortune in the upcoming future.
Lives a Lavish Lifestyle
Blueface has gone from being an unknown, middle-class man to undoubtedly one of the hottest rappers in the game with his eccentric personality, off the beat and catchy songs and bizarre looks. Looking at Blueface's Instagram, it's quite evident that he is living a lavish lifestyle, showing off his $40K worth Rolex, walking around with Louis Vuitton accessories and Balenciaga shoe, flaunting his Shiny Black Mercedes Sedan and a McLaren worth $270K. He has also signed a deal with Fashion Nova and other big brands.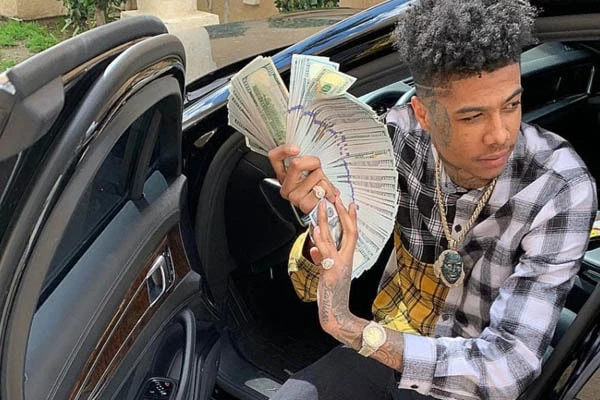 The rapper blew up really quickly and is sure to rack up his income significantly in the upcoming years, as he is already been targeted by big rappers like Kendric Lamar and Ice Cube for collaborations. Porter is really a skilled music artist and we wish the best for his career ahead.
Keep Up With eCelebritySpy, For More Updates On News, Net Worth, Wikis, and Articles.