Rapper Tay Roc Net Worth - Income From Rap Battles And Earnings From Different Endeavors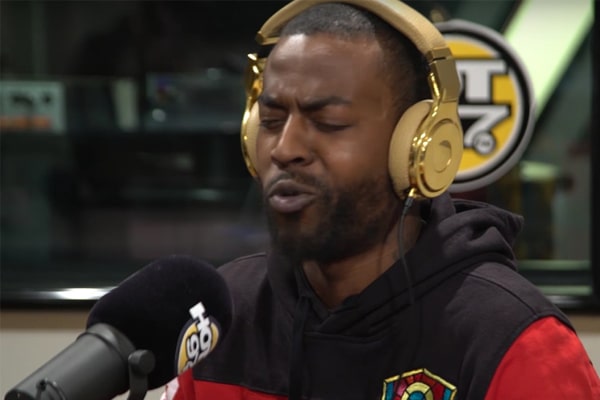 Donte Richardson, aka Tay Roc, is a brilliant battle rapper who's succeeded to reserve a place due to his career among the finest rappers. Tay Roc's guillotine-flow rap has a massive fan-base in the world. He has cataloged in over 39 battles that have attracted over 58 million people. Tay Roc's net worth is probably an appreciable one which he has gathered from his rap-battle career. He is also famous as "Gun-bar king."
One of the most popular battle rappers in the world, Tay Roc, has had some of the most electrifying moments in battle rap in recent years. He is well known for his aggression, performance, and delivery. The rapper has rapped in the Smack URL(Ultimate Rap League), The Battle Academy, The Bullpen Battle League, and Lionz Den.
Well, buckle up to know more about Tay Roc's income and earnings as a battle rapper.
Net Worth And Earnings As A Battle Rapper
The talented battle rapper, Tay Roc, has probably thrived to gather around a sizable net worth from his top-notch career. As mentioned earlier, Roc surpassed an achievement to cross 58 million views with just 39 battles. Most of Tay Roc's rap-battle videos gain an average view of 1 million.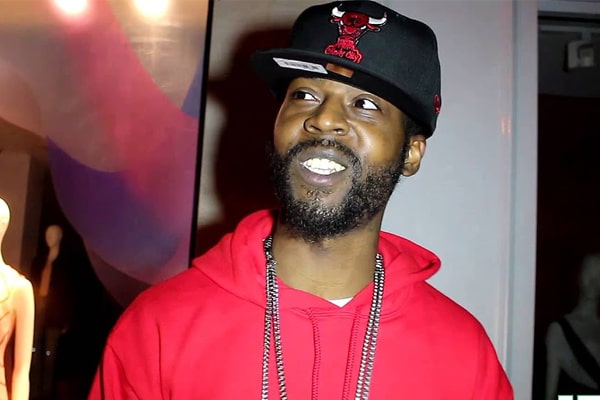 As per research, the battle rappers make six-figure money a year by just doing battle-rap. Since Tay Roc has been engaged in Rap-Battles for most of his career, the rapper's salary per battle must be a superb one.
The rap-battle between Loaded Lux & Hollow Da Don vs Tay Roc & Chess in URL was very hyped. It got over a million views as well. Similarly, Tay Roc has battled against other rappers like Hitman Holla, Pat Stay, Goodz, Charron and so on.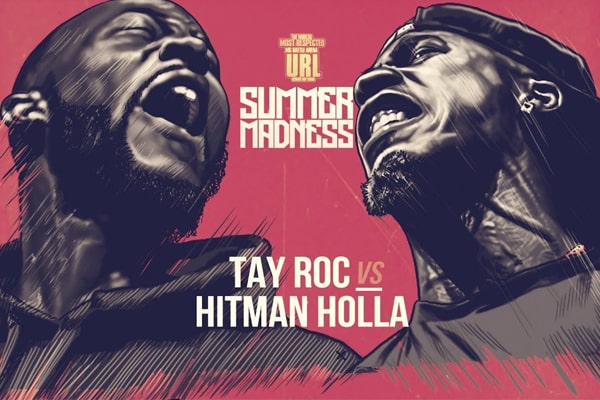 Not forgetting about the fact that Tay Roc has been a part of multiple battle crews like Zip'em up, Dot Mobb, Cave Gang, and Guntitles. Another renowned rapper Tsu Surf is also part of Guntitles. Tay Roc heads the rap group, Cave Gang, and other few members of the group are Ave, Brizz Rawsteen, Ryda, Chef Trez.
No wonder, Tay Roc is possibly dealing and scheduling his upcoming Rap-Battles date for the coming days. Going into its depth, Tay Roc's salary-basis contract could be a fine one with a considerable amount of money. Thus, it would for sure hike Tay Roc's riches to immense heights
Income From Albums And Music
Besides the earnings from Rap-Battles, Tay Roc has also released his albums in the hip-hop industry. Since Tay has a massive fan-base, they seem to be the favorites to buying his records and collection. Tay Roc's raspy-rap albums with its prices on Amazon are listed below:
| Albums | Price |
| --- | --- |
| Aroma Therapy 2 | $8.99 |
| Double Dragon | $7.92 |
| The Transylvania Tape | $8.99 |
Similarly, he released ten songs on October 31, 2019, in Apple Music. Well, we can even interpret that he gets a considerable sum of cash per stream from Apple Music. He also possibly seems to be pulling off great deals of revenues from Spotify Playlist as well. 
Subsequently, most of Tay Roc's music videos are on YouTube channel, CaveGang MusicChannel that acts as one of his ventures.  
Hence, Tay Roc is certainly getting benefitted through his hip hop music career. Within some years, he can undoubtedly be renowned as a wealthy battle rapper.
Earnings From Cave Gang Merchandise 
Cave Gang has its collection of merchandise as well. It comprises of hats, tees, socks, and joggers. The merch and its prices are listed for you to purchase:
| Merchandise | Price |
| --- | --- |
| Cave Gang Camo | $24.99-$26.99 |
| Cave Gang Maryland | $24.99-$26.99 |
| Cave Gang Tropical | $24.99-$26.99 |
So, as one of the members of the rap group, Cave Gang, Tay Roc possibly takes home a part of the money from the Cave Gang merchandise.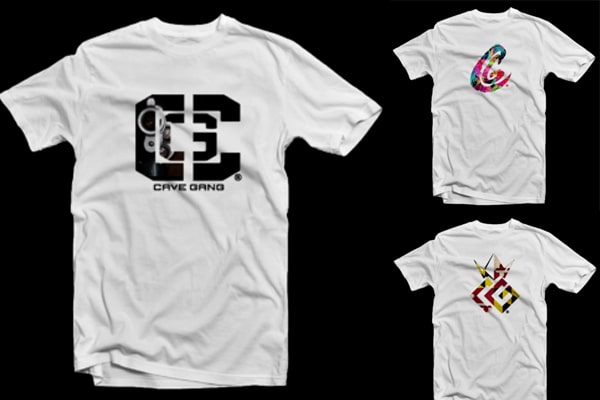 Well, who knows, but Cave Gang could even be intending to make their clothing business, a grand one by introducing its markets and stores at malls and shopping centers.
Tay Roc's Flex-Life
The Battle-Rapper, Tay Roc, never misses a chance to flex around. He loves to wear cool branded and expensive attires. Perhaps, the rapper has a down-to-earth sumptuous wardrobe. You can see how Tay Roc's Instagram account shows the flex party to social media.
"Cave Gang"-gold chains and jewelry never runs out of fashion for the rapper. Probably, the chains and jewelry cost thousands of dollars. But according to a video uploaded by Trick Live TV, Tay Roc got robbed for the chain.  
Facts About Tay Roc
Donte Richardson, aka Tay Roc, was born on April 28, 1988, in Baltimore, Maryland.
Tay Roc is a proud father of two daughters.
Tay Roc has over 176k followers on his Instagram account.
The talented rapper is the one behind the company, Cave Entertainment.
Get More Updates In News, Entertainment, Net Worth, and Wikis In eCelebrity Spy.