How Much Is Robin Williams' Son Zak Williams' Net Worth?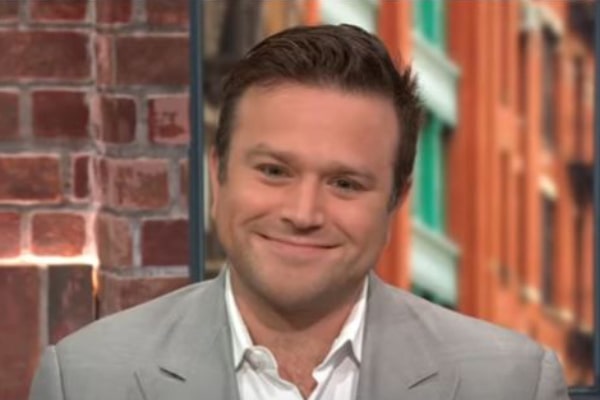 Being born on a family of famous people is a very daunting experience for some, and for others, it might be a rewarding experience. Every person is introduced to the positive as well as negative aspects of the same thing. And being the children of celebrities also has the same polarising results.
Robin Williams' eldest son Zachary "Zak" Williams has been in the public eye since he was born. While he is mostly known due to his relationship with the famous comedian, Zak has made a name for himself in his line of work and has also earned a considerable sum from it.
Zak Williams Net Worth And Earnings
While his father earned his fortune through movies and tv shows, Zak Williams did not follow into his father's footsteps and worked on starting his own business. From his investments in many companies, Zak must have earned an enormous sum in his career,
Income From His Company And Other Investments
While he did not follow his father's footsteps into acting, the entrepreneur still is involved in the entertainment industry. He actually co-founded the entertainment company Hypothesis with his business partner. He also acts as the co-president of the company. Even though he is not seen in from of the camera as his father, Williams is involved in the glamour field through his company.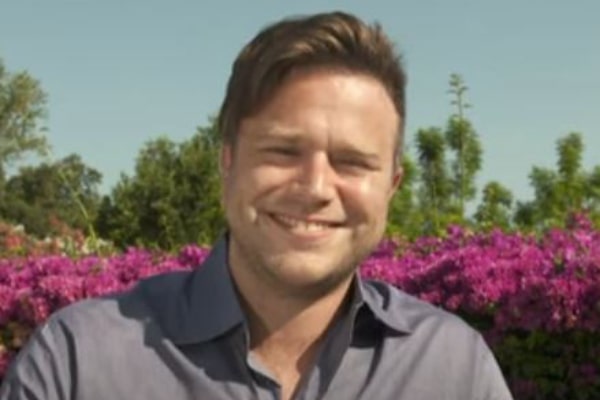 Along with his own company, the renowned businessman has also invested in a large number of companies over the years. Some of the companies in which Zak has invested are Brandless, Florence Health, Yumi, Bloom Farms, Relief Technologies, House of Waris, among others. Many of them are in the field of packaged goods and consumer technology. He also acted as an advisor in various companies. 
With such a long history in the business world, Zak Williams' net worth must have seen a massive rise over the years of his work. Also, as the co-founder of his own company, he must have pocketed a fair share of profit gained from it.
Trust Fund From His Late Father
After Robin Williams's death, it was revealed that the well-loved actor had already taken care of his vast fortune. According to the documents obtained by TMZ, Williams had set up a trust fund for his three kids, Zachary, Zelda, and Cody. In the documents, it was stated that all the children would get 1/3 of the share once they turned twenty-one. Then, half of the remaining funds would be given after they were twenty-five years old. They would get the full share of the wealth once they were thirty-years-old.
The trust was set up by Robin himself and was not dependent on his death. The exact amount of the money in the trust was not known, but since Robin Williams' net worth at the time of his death was estimated to be $50 million, all the three kids must have got an enormous sum each. Zak was already thirty-one during his father's death, so he had already got his share from the trust fund. This must-have played a fundamental role in increasing Zak Williams' net worth.
Works As A Mental Health Advocate
After facing tough times due to his father's and his own mental health issues, Williams decided to help other people suffering from the same problems. He is a co-founder of the mental health support company PYM Health and also acts as the CEO of the company. The company works in helping people with mental health problems, learn more about their condition, and also guiding them through the process of recovery. 
Not only this, but Zak is also a board member of non-profit organization Bring Change 2 Mind, which deals with the generalization of mental health and encourage people to talk about their problems.
Lifestyle
With all the business ventures he has invested in, Zak Williams' earnings must have been pretty huge, and he surely enjoys a comfortable lifestyle. Also, with all the organizations he is involved in regarding mental health, it is safe to say that he is also a generous human being and loves giving back to society.
Some Facts About Zak Williams
Zachary Pym Williams was born on the 11th of April,1983, in California, U.S.A.
He is the only son of Robin Williams from his marriage with his first wife, Valerie Velardi.
He has three half-siblings, Zelda Williams and Cody Williams, from his father's side and Francesca Fataar from his mother's side.
He was married to Alex Mallick-Williams for about ten years before divorcing in 2018.
Currently, he is engaged to actress Olivia June.
His son, McLaurin Clement Williams, with Olivia, was born in 2019.
He has a BA in Linguistics and Literature from New York University and an MBA from Columbia University.
He taught financial literacy to prisoners at San Quentin State Prison.
Explore more on eCelebrity Spy and get updates on Celebrity News, Wikis, Net Worth, and More.