Rodney Atkins Net Worth - Income And Earnings As A Country Music Singer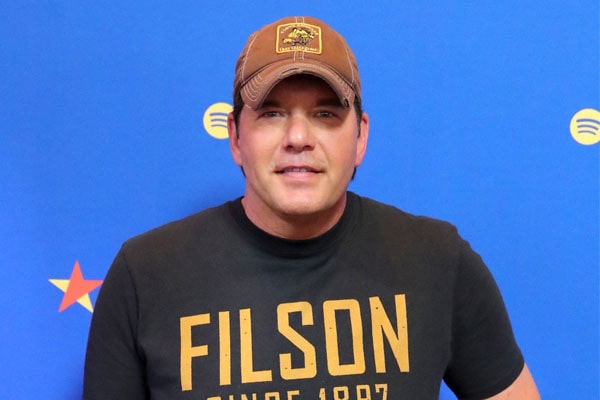 One of the most talented country music artist Rodney Atkins has been making music for over two decades. With hit songs like Farmer's Daughter, Cleaning This Gun, Take A Back Road, among others, Atkins has established himself in the country music scene as a successful artist.
As his own life inspires most of his songs, fans of the singer have also related to his music. With how much success the singer has seen on the charts, it won't come as a surprise to fans to know that Rodney Atkins' net worth is grand.
Rodney Atkins' Net Worth and Earnings
The chart-topping artist has been around the music scene long before he released his first single. Having said that, he has some amazingly hit songs under his belt, which helped the musician gain prominence nationally. The sales from all of his albums have definitely helped increase Rodney Atkins' net worth.
Income From Music
Rodney Atkins' debut came in 1997, a year after he signed to Curb Records, with a single In a Heartbeat. The song charted at number 74 for one week on the Billboard Hot Country Singles & Tracks. His second single was God Only Knows, but it did not chart. These singles were part of his self-titled album, which was slated for release in 1997. Due to Atkins' dissatisfaction, the album was never released.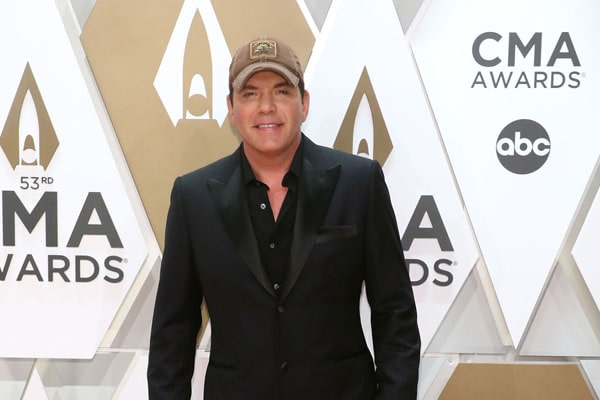 In 2003, Rodney released his debut album Honesty, which was his second album recorded. Five singles were released from the album among which "Sing-Along," "My Old Man," "Honesty," and "Someone to Share it With" charted on the Hot Country Songs. These songs helped him cement a strong position in the music industry.
Rodney Atkins' second album If You're Going Through Hell was released in July 2006 and is his most successful one to date. The album sales were huge and were certified platinum by RIAA after selling one million copies in the US alone. Watching You, If You're Going Through Hell (Before The Devil Even Knows), These Are My People, and Cleaning This Gun were the singles released, and all of them reached number one in the US.
Its America was Rodney Atkins' third studio album released in 2009. The title track of the album became Atkins' fifth number one on the US charts. The album debuted at number 15 on Billboard's chart, and as of 2010, 129,820 copies were sold.
In 2011, Rodney released Take A Road Back as his fourth studio album, and the title track was his sixth number one hit. Following its release, Atkins took a break of seven years before releasing Caught Up in the Country, his fifth studio album.
The country artist's career seems to have gone through many highs and lows. Nevertheless, one of the most resilient and skillful country music artists always kept pushing. The album sales from all of the studio albums must have helped increase Rodney Atkins' net worth by a significant margin.
Income From Youtube and Other Streaming Services
Like every other music artist, the country music star also earns a significant amount from his YouTube channel. From his 37 videos uploaded till now, Rodney Atkin's earnings are estimated to be $7.7K to $123.2K yearly, and $642 to $10.3K monthly.
With the subscribers and video view count steadily growing in his channel, we can be sure that Rodney Atkins' net worth will also have considerable growth in the upcoming days.
Apart from YouTube streams, the talented musician has also raked in a humongous fortune through all the platforms his songs are streamed on. Some of them including, Spotify, Apple Music, Deezer, Tune In. Considering his songs have hundreds of thousands of monthly streams on a wide range of music streaming platforms, we can safely conclude that Rodney Atkins' income must be piling up rapidly. And these numbers are only going to grow in the upcoming future, which means more revenue is guaranteed for the dedicated and passionate singer.
Income From Tours and Festivals
The talented artist has also toured all over the country to support his albums. He also opened for Brad Paisley in 2008 in his Bonfires & Amplifiers. The revenues generated from the ticket sales must have given a massive boost to Rodney Atkins' net worth.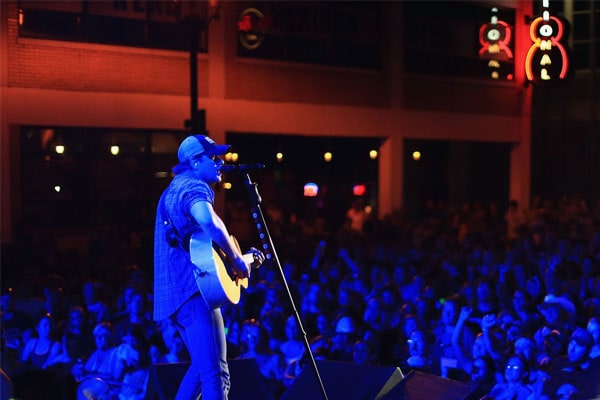 Along with his tours, the country singer also performs in many festivals around the USA. He has been part of the lineup in many country festivals along with top country artists. And the income generated from these festivals also helps Rodney Atkins' earnings.
Income From Merchandise
Just like many other well-established artists, Rodney also has a merchandise line. His merch line consists of hoddie, t-shirts, caps, and can coolies. All the products are available on his store's website, and some of the product's type and their prices are listed below:
Rodney Atkins Forest Camo Pullover Hoddie - $50.00
Rodney Atkins Heather Olive Tee - $25.00
Rodney Atkins Heather Grey and Black Ballcap - $25.00
Rodney Atkins Black Eagle Can Coolie - $5.00
All the amount gained from these product sales inevitably backs up Rodney Atkins' net worth a great deal, and it will keep doing so as more people come across his incredible music.
Some Facts About Rodney Atkins
Rodney Allan Atkins was born on March 28th, 1969 in Knoxville, Tennessee.
His birth mother put him for adoption, and after many failed attempts, he was adopted by Allan and Margaret Atkins.
He has been married twice, first to Tammy Jo McDonald, with whom he has a son named Elijah Atkins.
He married his second wife, Rose Falcon Atkins, in 2013 and has two sons Ryder Atkins and Scout Falcon Atkins.
Explore more on eCelebrity Spy and get updates on Celebrity News, Wikis, Net Worth, and More.