Rosie Perez Net Worth - How Much Did She Receive For Birds Of Prey?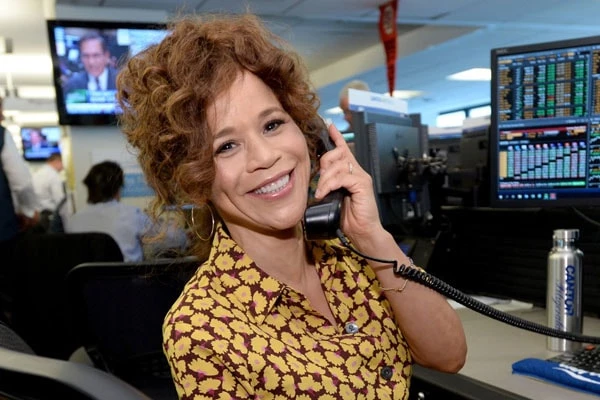 The talented American actress and talk show host, Rosie Perez's net worth is estimated to be $12 million. She has managed to collect this massive wealth from her career as a talk show host, actress, singer, and dancer. During a dance class, Rosie grabbed the attention of director Spike Lee in Los Angeles and their meeting led to her first movie role, as Tina in "Do the Right Thing."
Rosie Perez was born on the 6th of September, 1964, in Brooklyn, New York, US to Lydia Perez and Ismael Serrano who was a merchant marine seaman. Perez has five brothers and sisters from her mother's first marriage and some more additional half-sibling (a total of 10 children). Perez is currently married to Eric Haze, an American graphic designer. 
Net Worth and Sources of Income
Rosie Perez's diverse career has brought her a hefty sum of money. Rosie has an estimated net worth of $12 million dollars which she has amassed from her wide range of career paths she has been following.
Income from Movie Screens
Considering her long-running acting career, it's of no surprise that Perez has raked in a massive income from movies and TV. After her debut appearance in Do the Right Thing, she went on to show up in a string of widely popular films throughout the 90s, including "Night on Earth", "White Men Can't Jump", "Untamed Heart", "It Could Happen to You." She also starred in Peter Weir's "Fearless" in 1993, for which she received an Academy Award nomination for the Best Supporting Actress.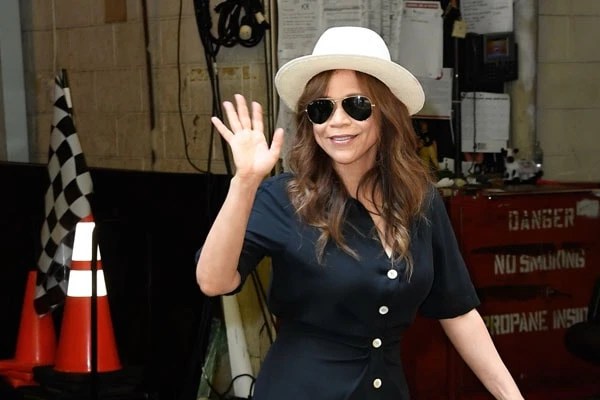 She has appeared in both film and TV projects through the 2000s, including guest appearances roles on "Lipstick Jungle" and "Law and Order: Special Victims Unit." However, she was severely injured on the set of "Law and Order" and spent almost two years recovering.
Rosie Perez also has joined the cast of the upcoming 2020 movie, Birds of Prey with Margot Robbie and Mary Elizabeth Winstead. The movie has already caught the eyes of many DC fans and will most likely be a massive hit. Margot Robbie gathered an estimated income of $9million - $10 million for the movie and we bet Rosie Perez has bagged in an enormous wealth from it too.
Income from Writing
Perez published an autobiography in February 2014, titled Handbook for an Unpredictable Life: How I Survived Sister Renata and My Crazy Mother, and Still Came Out Smiling. She is also the narrator of the audio CD of the book. Perez stated that her intention was not to write an autobiography, but rather a book that speculates and analyzes the causes and effects of child abuse.
The hard copy of the Handbook for an Unpredictable Life can be bought on Amazon for a price of $11.01 and the audiobook of the same is tagged with a price of $35.55.
Income as a TV host
Perez announced that she would join The View as a new co-host alongside moderator Whoopi Goldberg, on September 3, 2014. The new season began on September 15, 2014, and Perez said she was initially reluctant about the job because she didn't wanna be a part of disrespectful altercations. We bet Perez must have gathered quite some fortune from the American talk show. Nevertheless, on July 8, 2015, Perez announced she would be leaving The View.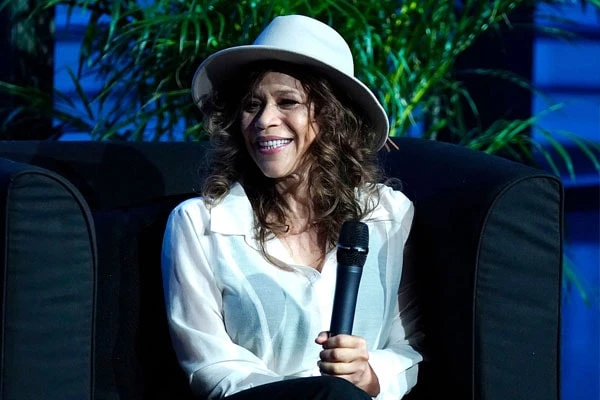 Rosie Perez is quite active on Twitter and she also writes articles on a website called "whosay." It looks like Rosie Perez is a talented, career-focused woman and is living an enjoyable life. Rosie Perez's upcoming movie, Birds of Prey is also sure to help her receive a hefty sum, increasing her popularity and the horizon of opportunities for her in the near future.
Get More Updates In News, Entertainment, Net Worth, and Wikis In eCelebritySpy.