Having Earned Millions in Career Earnings, How Much Was Seve Ballesteros' Net Worth During His Death?
Seve Ballesteros' Net Worth
$4 million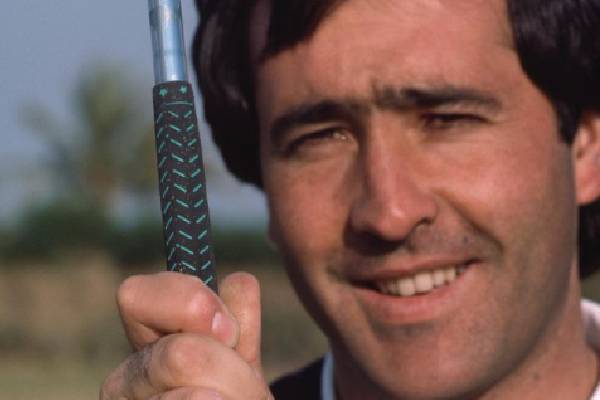 | | |
| --- | --- |
| Birth Name | Severiano Ballesteros Sota |
| Birth place | Pedreña, Cantabria, Spain |
| Profession | Golfer |
| Nationality | Spain |
| Zodiac Sign | Aries |
Seve Ballesteros was a professional Spanish golf player who was one of the sport's leading figures in the 1980s. He was known for his imaginative play and won 90 international tournaments, including three Open Championships and two Masters' Tournament throughout his career.
Well, Ballesteros was one of the most renowned golf players and was honored with the Lifetime Achievement Award. In this article, we have mentioned every detail of his fortune and his earnings source. Well, Seve Ballesteros' net worth was $4 million at the time of his death.
Seve Ballesteros Net Worth And Earnings
Seve Ballesteros came from a family which was very much involved in golf. He turned professional at the age of sixteen but came into the limelight after finishing second in the 1976 Open Championships at 19. So, he had managed to garner such assets from his career as a golf player. As mentioned before, Seve Ballesteros' net worth was $4 million as per Celebrity Net Worth, which he had earned from the tournament and other ventures.
Earnings As A Golf Player
Ballesteros turned into a professional golf player in 1974 when he was just 16 years old. After becoming an experienced player, he burst onto the international scenes with a second-place in British Open at Royal Birkdale Golf Club behind Johnny Miller.
The professional golf player Ballesteros won his first championship in 1979. Later on, he won five major championships which include, the Master tournament in the year1980 and 1983 and the Open Championship in 1979, 1984, and 1988. The master tournament in 1980 recognized him as the youngest player at age 23. However, this record was broken by Tiger Woods in 1987.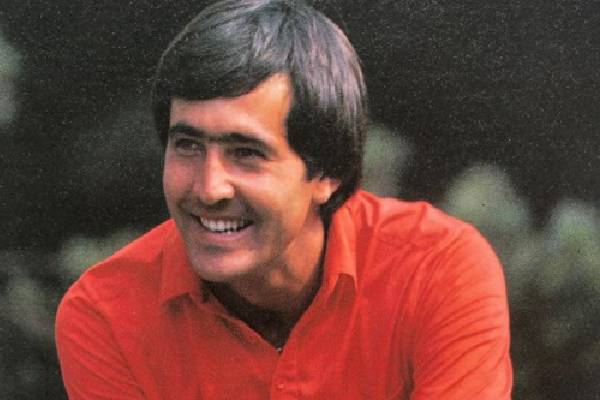 Seve joined the PGA tour on 30 September 1983, and he played 15 tournaments. Furthermore, in the following season, he only played nine tournaments. After that, he was suspended by the PGA Tour for failing to meet his commitment.
Seve won World Match Play Championship five times throughout his career and set a record by winning 50 European Tour titles.  Furthermore, he gathered 20 points from 37 Ryder Cup matches and, as per Reuters, he became the first European Tour player to earn $1,396,354 (£1 million,) $2,793,030 (£2 million), and $4,189,155 (£3 million.)
He won numerous tournaments and gained a significant amount throughout his career. Some of his earnings and results of the top ten tournaments are given below the table as per Sportrac.
| | | | | |
| --- | --- | --- | --- | --- |
| Rank | Tournament | Appearances | Events won | Earnings |
| 1 | Masters Tournament | 24 | 2 | $478,403 |
| 2 | Buick Classic | 9 | 2 | $321,574 |
| 3 | U.S Open Championship | 15 | 0 | $135,884 |
| 4 | The Players Championship | 12 | 0 | $110,332 |
| 5 | Doral-Ryder Open | 9 | 0 | $99,126 |
| 6 | PGA Championship | 12 | 0 | $87,350 |
| 7 | Independent Insurance Open | 2 | 0 | $80,663 |
| 8 | Honda Classic | 6 | 0 | $57,096 |
| 9 | Kemper Open | 3 | 0 | $43,200 |
| 10 | Money Tournament of Championship | 2 | 0 | $32,117 |
As mentioned earlier, much of Seve Ballesteros' net worth comprises of the prize money he had received from his various tournaments. The Spanish Golfer played 130 events where he garnered $1,547,718 throughout his career.
Marriage And Divorce
Well, Seve was married to Carmen Botin O'Shea in 1988, and she was the daughter of Emilio Botin. The couple shared three children named Javier Ballesteros, Miguel Ballesteros, and Carmen Ballesteros.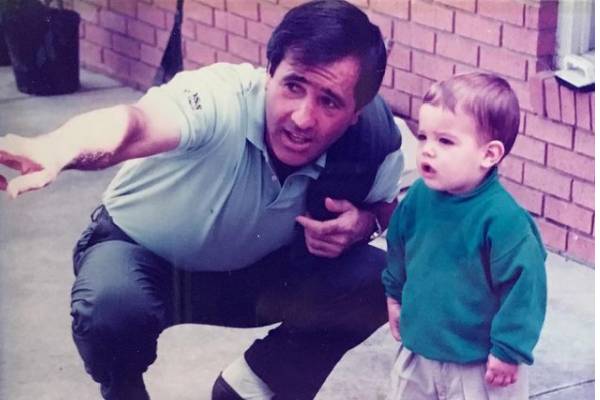 After 16 years of Conjugal life, they were facing trouble in their relationships. So, they finally got divorced in 2004 in the municipality of Marina de Cudeyo in Cantabria. So, he might have had to bear a hefty cost for a divorce procedure. Apart from this, he might have had to pay a considerable amount as child support.
Lifestyle
Ballesteros was a Spanish golfer who was one of the sports prominent's figures in the mid-1970s and 1980s and known for his flamboyant style in his play. Seve was a team captain in the European Ryder Cup, So, looking at his long-lasting career as a golf player, he had earned massive money and he must have lived a lavish life.
Brain Tumor
Seve Ballesteros, who was one of the most excellent Continental European players, was diagnosed with a brain tumor. On 15 October 2008, Spanish news agency EFE announced that he had undergone treatment for a 12-hour operation. So, he might have had to pay massive money for his treatment as well.
Sadly, on 7 May 2011, the renowned player Ballesteros left the world due to a brain tumor.
Philanthropic Activities 
After the treatment of his brain surgery, he announced the launch of the Seve Ballesteros Foundation. Moreover, Seve Ballesteros Foundation was set up to help with those cancer patients, and the foundation's primary aim to research cancer.
Even after his death, he had left 10% of his fortune to Seve Ballesteros Foundation and the rest of his 90% net worth went to his 3 children
Furthermore, in 2018,  Seve Ballesteros Foundation received a donation of $120,264.50 (€100,000) from the EurAsia Cup.
Trivia
Seve Ballesteros used Pings putter throughout his career.
Seve loved bicycling.
Ballesteros played his first tournament at ten and scored ten on the 1st hole.
Ballesteros's maternal uncle, Ramón Sota Ocejo, was a spinash professional golf player.
Explore more on eCelebrity Spy and update Celebrity News, Wikis, Net Worth, and More.