Shailene Woodley Net Worth - Salary From The Divergent Movie Franchise And Other Well Known Projects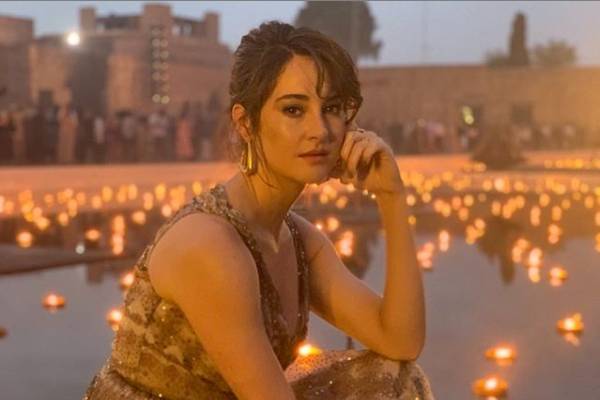 Shailene Woodley is one of the top actresses in Hollywood with millions of fans worldwide cheering her on. Having made her debut more than 20 years ago, Shailene has managed to earn her rightful place as an actress and is among the top.
As such, it shouldn't come as a surprise to say that Shailene Woodley's net worth has been estimated at an amazing $12 million going upwards to $15 million. But questions of how much the actress makes and how she uses her wealth tend to surface pretty often. Make sure to read this article till the end if you too want to know the answer to these questions.
Shailene Woodley Reveals That She Was Sick Battling A Scary Physical Situation
Net Worth And Sources Of Income
As stated prior, Shailene Woodley's net worth has been estimated at anywhere between $12 million to $15 million while Celebrity Net Worth estimated it at $9 million back when she still had a salary of $40K per episode. Most of this wealth was earned from her spectacularly successful career as an actress. Many of her roles make her an icon and a favorite among the fans in the shows. As such, her earnings are expected to be quite a high amount. But how high is it, exactly?
Income From TV Shows
One of the things that Shailene is known mostly for is her various roles in TV shows. Having been a part of several well-known works, it shouldn't come as a surprise when we say that Shailene Woodley's salary had been estimated to be at around $40,000 per episode. But after her Emmy nomination also came a big pay raise earning $1.7 million for the first season.
This means that Shailene's role as Jane Chapman has earned her roughly $250,000 per episode. In fact, Shailene Woodley's salary for the second season is expected to give her upwards of $300K per episode, possibly going to even $500K. Paired with all the roles that Shailene has done throughout the years, we can expect Shailene's earnings to be a considerable amount. Some of Shailene's other works include the following:
The Secret Life of The American Teenager
The O.C.
Crossing Jordon
Aside from these, Shailene has made appearances in an episode of a few shows like CSI: NY, Close To Home, and The Wonderful World Of Disney among many others. With such a career, Shailene Woodley's net worth must have gotten a huge boost.
Earnings From Movies
Aside from TV shows, Shailene also appears in several well-known movies, one of the more popular ones include movies like Divergent, The Fault In Our Stars, and Adrift among many others. Shailene Woodley's salary for this is also quite impressive. In fact, Shailene received between $250,000 to $500,000 as her first installment of Divergent series while her second and third ones were comparatively higher. 
Having appeared in many other well-known movies, Shailene Woodley's net worth consists quite a lot of her salary from these movies. In fact, Shailene is also set to appear in five new works, two of which are in their post-production stage while the rest are in their pre-production stage. While at the moment it is yet to do so, we can expect Shailene Woodley's net worth to be in the 7-digit mark very soon.
Lifestyle And Charity Works
While Shailene manages to make quite a bit of earning, she also knows how to give back to society. From trying her best to save the oceans, to having a GoFundMe page for the doctors and nurses, Shailene often involves herself in various charity works. In fact, Shailene is someone who, while on the road, tries to stay more at eco-friendly and sustainable hotels and such while also being careful not to carry a lot. Some even say that Shailene can fit everything important that she owns in a suitcase and live comfortably.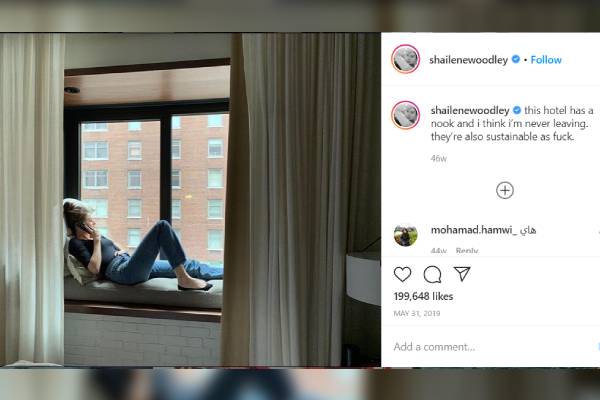 While many celebs have a huge mansion that they live in, the same cannot be said about the Divergent star. While she did have a house in LA, she decided to give it to her grandma while living at her friends' place. This also shows that Shailene is someone who does not spend a lot and she always has friends that she can rely on whenever she needs a place to crash. 
Facts And Trivia
Is a huge fan of Greyson Chance.
Her first movie was the 1991 movie Beauty And The Beast.
Prefers reading books over watching movies
Explore more on eCelebrity Spy and get updates on Celebrity News, Wikis, Net Worth, and More.