Soulja Boy Net Worth - Besides Rapper What Is The Rapper's Income Sources?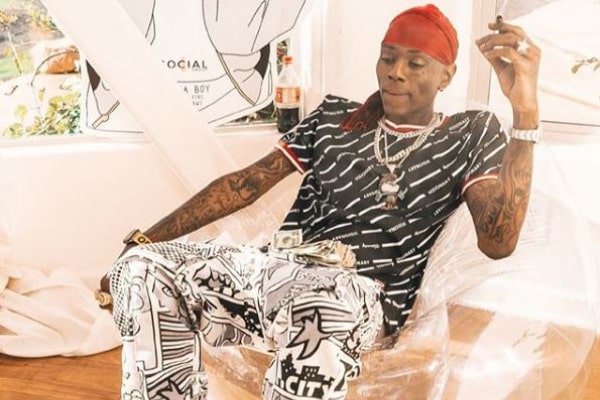 Many artists have been discovered for their artistic abilities through the internet. Whether it is YouTube or any other sites, new talents are easier to be noticed by people around the world as well as the people with power in the entertainment industry. One of the first artists who was discovered on the internet is rapper Soulja Boy.
DeAndre Cortez Way or famously known as Soulja Boy's music, was first discovered in the world of the internet. Since then, he has released albums under record labels and established himself as a rapper in the industry. From his music career and multiple business ventures, Soulja Boy has managed to earn an estimated net worth of $30 million.
Soulja Boy Net Worth And Earnings
As mentioned above, Soulja Boy's net worth is estimated to be $30 million. The chart-topping artist has managed to accumulate this massive fortune from his successful career as a rapper and various business ventures.
Income From Music
As one of the most famous rap artists in the industry, music is the primary source of income for the artist. Not only money, but Soulja has also managed to earn a huge fan following through his music career. He started his music journey by posting his songs on the website SoundClick in 2005. He recorded and released his most famous song, Crank That, in 2007. This song led him to sign a deal with Interscope Records.
After signing to Interscope Records, DeAndre's debut album Souljaboytellem.com was released on October 2, 2007. The album gained huge success and peaked at number four on Billboard 200 and Top R&B/Hip-Hop Albums chart. He was also nominated for the Best Rap Song with Crank That (Soulja Boy) but did not win. Following this, the rapper released his second album, iSouljaBoyTellem, in 2008. Soulja Boy's third studio album, The DeAndre Way, was released in 2010 under his own label Stacks on Deck Entertainment, Collopark Music, and Interscope Records. Some of the earnings from the above-mentioned albums according to The Richest are given below:
| | |
| --- | --- |
| Albums | Sales |
| SouljaBoyTellem | $1 million |
| iSouljaBoyTellem | $800K |
| The DeAndre Way | $340K |
After this, Boy has released several mixtapes, EPs and collaborated with various artists over the years. His album How Can You Blame Me? was initially scheduled to release on the 28th of July, 2019, but was delayed. No new dates have been announced since. The earnings from these album sales must have helped grow Soulja Boy's net worth, and with the new album releasing soon, it will undoubtedly continue to grow more.
Income From YouTube
The famous American artist, Soulja Boy's YouTube account has over 2.54 million subscribers and counting. Most of the videos are his music videos that have garnered millions of views. His first single, Crank That (Soulja Boy), has more than 435 million views.
Plus, according to Social Blade, Soulja Boy's earnings from his channel is estimated to be between $191 to $3.1K monthly and $2.3K to $36.8K yearly. From this data alone, we can say that the earnings from his channel have hugely impacted his net worth.
Income From Record Label
In 2004, while he was signed to the Interscope and Collipark Music, Soulja himself founded his own record label, Stacks on Deck Entertainment. Various artists had signed on to the label after it was founded, however, in 2016, Soulja announced that all the artists had been dropped. This news came after he reportedly secured a $400 million deal with World Poker Fund.
After dropping all the artists, the label had a clean start and signed the Atlanta based rapper 24hrs. Lil 100 was also resigned to the label in 2019. From his earnings as the founder and CEO of the record label, Soulja Boy's income must have increased tenfold in these years. The profit gained from the album sales of the artists must have helped in the rapper's aggregate income. 
Income From Business Ventures
Soulja Boy has utilized his fame found from his music career into investing in various business ventures. In 2018, he released a video game console called the SouljaGame. This was the first of many other products he would release in the future. However, all of these game consoles were criticized for its striking resemblance to consoles from companies like Sony, Nintendo, and Microsoft. As of now, the website which sold these products has been seized and now leads to Nintendo's website. He has also released other electronics like SouljaPods, Headphones, and Soulja Watch.
While his game console business gained negative recognition, Soulja has kept up with other ventures like clothing and accessories. He has a clothing line called SBeezy Lights. The line previously sold light-up shoes that had the rechargeable LED in its sole. These products are not available on his website now. However, he has other clothing products, which include t-shirts, hoodie, and fanny packs. Some of these products and their prices are listed below:
No Mercy 3M Reflective Bleu Tee - $14.99
Vengeance 3M Reflective Black Long Sleeve Tee - $19.99
Vengeance No Mercy Tiger - $29.99
Young Drake 3M Reflective Hoodie - $24.99
SBeezy Lights 3M Reflective Crossbody Fanny Pack - $12.99
All of these products are available in the SBeezy Lights website. Not only this, but Way has also released many other clothing lines and brands over the years. All of these products must have helped increase Soulja Boy's net worth significantly.
Along with all the other business ventures, Soulja has also invested in a soap business called The Soap Shop. This company sells hand soaps, dish detergents, and other cleaning products. And during the coronavirus crisis, it is revealed that his company has seen a 3,000 percent increase in business. Investing in this unsuspecting business has definitely been profitable for the rapper and will help increase his net worth.
Lifestyle And Assets
With the vast fortune he has earned from his music career and multiple business ventures, Soulja Boy lives a lavish lifestyle. Just like many of the rappers, Soulja also lives his life to the fullest and loves to flaunt his riches to the world. If you take a look at his Instagram page, you can see Soulja wearing big and heavy chains, holding a bundle of cash, and also standing in front of his collection of cars. All of these pictures show the lavish lifestyle the talented rapper enjoys.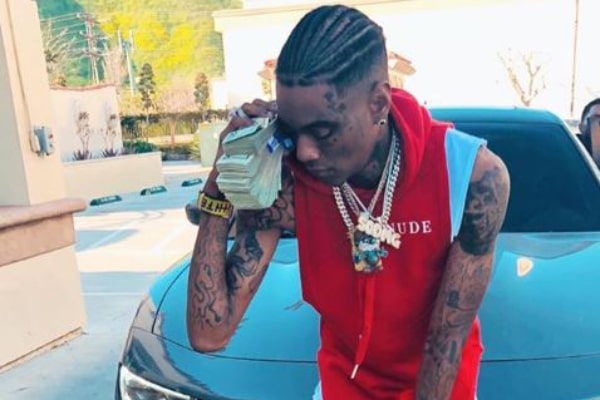 Soulja Boy surely enjoys his comfortable lifestyle. He owns a property in Los Angeles that was actually robbed when he was locked up for parole violation. According to various outlets, about $700K worth of jewelry and other valuables were taken during the burglary. Not only this, but there were also rumors that Boy purchased an airplane for his twenty-first birthday. Also, he claimed that he had paid a grand total of $6 million for a penthouse in Los Angeles. There were many controversies regarding the rumors of his purchase.
As much as he loves to flaunt his wealth on social media sites, Soulja Boy has also given back to society. He has been involved in various organizations and campaigns and donated to a number of charities. 
Some Facts About Soulja Boy
DeAndre Cortez Way or better known as Soulja Boy was born on the 28th of July, 1990 in Chicago and grew up in Atlanta,
His father, Tracy Way, made a recording studio in their home after seeing his passion for music.
He was robbed and beaten in his own home in 2008.
His younger brother, Deion Jenkins, died in a car crash.
He was named one of the Hip Hop Cash Kings for the year in 2012 by Forbes.
Explore more on eCelebrity Spy and get updates on Celebrity News, Wikis, Net Worth, and More.