Tamim bin Hamad Al Thani Net Worth - Find Out How Much Is Qatar's King's Net Worth
Tamim bin Hamad Al Thani Net Worth.
$2 Billion.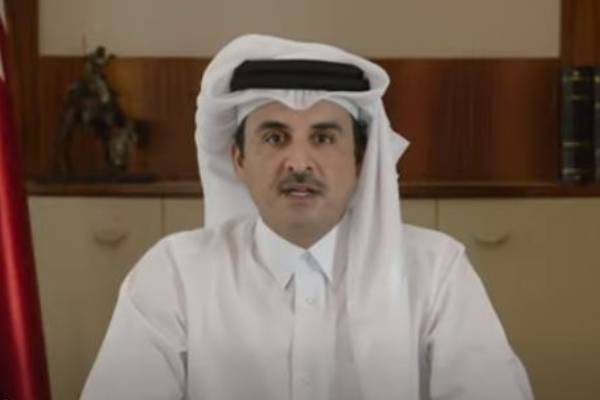 | | |
| --- | --- |
| Birth Name | Tamim bin Hamad Al Thani |
| Birth place | Doha, Qatar |
| Profession | Emir of Qatar |
| Nationality | Qatari |
| Zodiac Sign | Gemini |
The Emir of Qatar Sheikh Tamim bin Hamad Al Thani first assumed his duties in 2013. Since then, he has implemented various domestic policies and has strengthened diplomatic ties with countries around the world. Due to his efficiency, Sheikh Tamar has gained immense popularity in his country.
Along with his royal duties, Qatar's Emir has also allocated his time for the businesses he owns. From the numerous investments he has done over the years, Sheikh Tamim bin Hamad Al Thani's net worth is estimated to be $2 billion.
Take A Look At Five Of The Richest Sheikhs In The World - How Did They Earn Their Fortune?
Sheikh Tamim bin Hamad Al Thani Net Worth And Earnings
As stated above, the Emir of Qatar, Sheikh Tamim, has an estimated net worth of $2 billion. He has amassed his massive fortune from the various companies that he owns and has invested in over the years.
Income From Business Ventures
Like many Arab royals, Qatar's King has also founded and invested in multiple companies in his country. He founded the Oryx Qatar Sports Investments in 2005. The shareholding organization owns the French football giants Paris Saint-Germain F.C. and has numerous other investments. While the revenues generated by the company are used in the development of sports and entertainment sectors in Qatar, Sheikh Tamim must have earned a significant amount from the organization.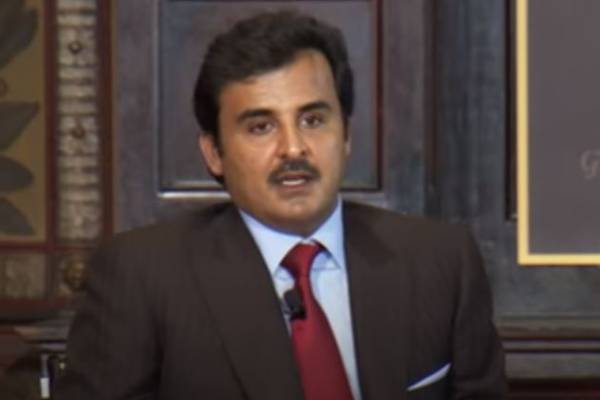 In addition to these investments, Sheikh Tamim is also the head of the board of directors of the Qatar Investment Authority. The company has invested billions of dollars in British business ventures and also owns a major share of the Shard, Europe's fourth-tallest buildings. The organization had reportedly invested over $100 billion in shares only a few years after it was established by Sheikh Tamim's father, Sheikh Hamad bin Khalifa Al Thani.
With him assuming the highest position in these organizations, Sheikh Tamim bin Hamad Al Thani's net worth must have highly benefitted from these business investments.
Family Fortune
As a part of one of the most influential and wealthiest royal family, Sheikh Tamim must have had a fair share of money in his name even before he took the role of the Emir of Qatar and invested in multiple business ventures. His father, Sheikh Hamad, has an estimated net worth of over $2 billion.
In addition to this, Qatar has been named one of the wealthiest countries in the world on multiple occasions. Due to the country's high oil reserves and large scale production, the country has one of the highest GDP per capita in the world. And as the ruling monarch of the oil-rich country in the world, Sheikh Tamim bin Hamad Al Thani's net worth must have been profoundly impacted by the natural gas industries.
Lifestyle And Assets
The Emir of Qatar, Sheikh Tamim bin Hamad Al Thani is a billionaire and enjoys a lavish lifestyle. He resides in a beautiful palace in Doha, Qatar, with his wives and children. Even though he had to face a few hiccups, the Qatar king has established himself as a worthy ruler for the people.
Not only business shares, but the billionaire also owns multiple properties in Qatar and other countries. He owns a property in Istanbul, Turkey, known as Erbilginler Yalısı, for which Sheikh Tamim reportedly paid $112.9 million. The idea was handled by the real estate corporation of Qatari businessman Abdulhadi Mana Al-Hajri. 
Additionally, the company also sold a property in Florida, US, for $49.9 million on behalf of the Qatari king. The Arab royals are known for their lavish lifestyle, and looking at the wealth and properties accumulated by Sheikh Tamim, he seems to be keeping up with the reputation.
Facts
Emir of Qatar Sheikh Tamim was born on June 3, 1980, to father Sheikh Hamad and mother, Sheikha Moza bint Nasser.
He went to Sherborne School in Dorset, England, and after graduating, attended the Royal Military Academy Sandhurst.
He is the youngest reigning Emir among the GCC council.
He operates an Instagram account that has 623K followers as of July 2020.
He has three wives, Sheikha Jawahir bint Hamad Al Thani, Sheikha Al-Anoud bint Mana Al Hajri, and Sheikha Noora bint Hathal Aldosari.
He is a father to thirteen children from his three marriages.
Get More Updates In News, Entertainment, Net Worth, and Wikis In eCelebrity Spy.