Ted Danson Net Worth - Know His Income and Salary Per Episode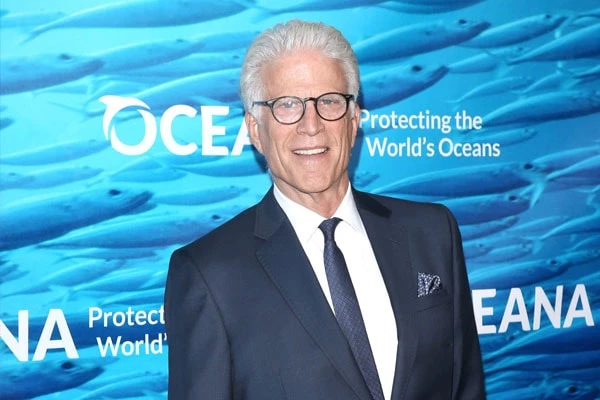 The talented American actor, Ted Danson's net worth is estimated to be $80 million dollars which he has amassed from his work in many television series and movies throughout the years. His impressive talent and dedication in the acting industry is the reason for his sizeable fortune. 
Ted Danson was born on December 29, 1947, in San Diego, California, U.S. to Edward Bridge Danson Jr. and Jess Danson. Danson was raised in Flagstaff, Arizona. Danson is married to Mary Steenburgen and the adorable couple have been married for over two decades. Ted is a father of two, Kate Danson and Alexis Danson. Moreover, he is also the stepfather to two from his wife's previous marriage.
Net Worth and Source of Income
As stated earlier, the award-winning actor, Ted Danson's net worth is estimated to be $80 million. He has managed to amass such a handsome fortune from his highly prolific acting career.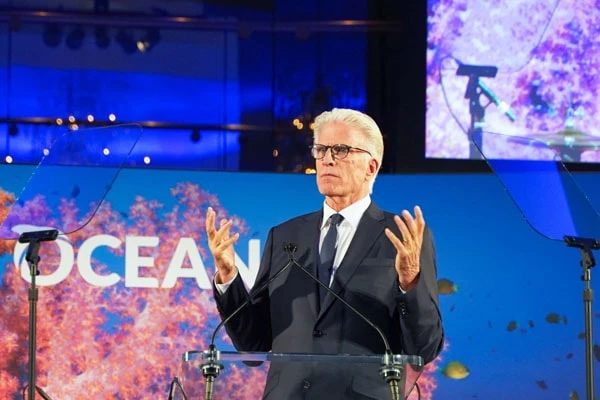 Ted Danson rose to prominence because of his role as Sam Malone on NBC's sitcom "Cheers" which lasted from 1982-1993. Since then the actor has managed to build an impressive portfolio and a good fortune. Ted has appeared in myriad films, TV movies, and television series since the early 1990s, including Becker, CSI, and Fargo, Three Men and a Baby, Cousins, and Saving Private Ryan which must have earned him a good sum.
In 2016, Ted Danson starred in NBC's TV series, The Good Place alongside Kristen Bell and Jameela Jamil and some sources estimate Danson made about $250,000 per episode. Similarly, Danson pocketed nearly the same salary per episode for the CBS drama series CSI from 2011 to 2014. Nevertheless, this amount is still less than what Ted actually made per episode during the peak of his career in Cheers, a massive $500,000 per episode.
Ted Danson is a man of unimaginable talent when it comes to acting. With two Primetime Emmy Awards for Outstanding Lead Actor in a Comedy Series and two Golden Globe Awards for Best Actor in a Television Series, Musical, or Comedy, one Critics' Choice Television Award for Best Actor in The Good Place, we can safely say that he has an innate knack to shine on the sets.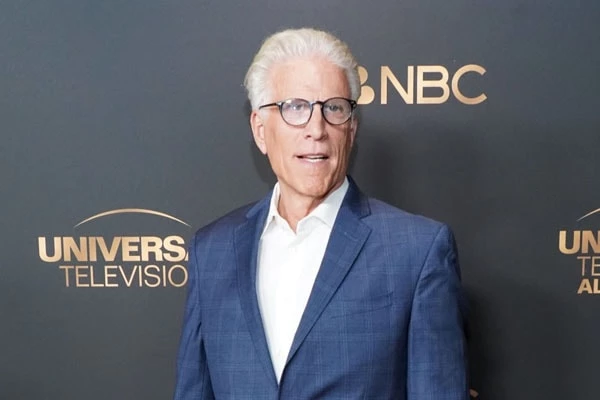 Considering all those TV, film roles and awards, Ted Danson's huge income certainly adds up. His seemingly countless list of acting credits spanning across decades has made him one of the wealthiest actors.
Ted Danson Lives a Lavish Lifestyle
When you are one of the richest and talented actors ever, you don't really have to ponder over buying something like million-dollar real estates. Ted Danson seems to be enjoying an extravagant lifestyle with his wife, Mary Steenburgen. Danson and his partner own a number of properties around America, especially in Los Angeles.
TED_DANSON_IS_MARRIED_TO_MARY_STEENBURGEN_OITSH
In June 2019 Danson sold a nine-acre property in Ojai, California for $8.75 million which he had bought in 2005 through a trust for about $4.5 million. The couple of Ted Danson and Mary Steenburgen own a different home now in Ojai which they bought in 2017 for $2.4 million.
If that doesn't drop your jaws yet, then in 2014 they also spent a whopping $3.5 million on a home in Santa Monica, California and then in January 2019 they bought the property next door for $5.2 million, just to create a large private compound for the house.
Furthermore, Danson also owns a small cottage in Nashville and a staggering six-acre multi-residence on Martha's Vineyard. Hence, it is of no surprise that Ted Danson is a man with mind-boggling fame and fortune and surely he deserves all of it.
Get More Updates In News, Entertainment, Net Worth, and Wikis In eCelebritySpy.