Tim Westwood Net Worth - Is A Multi-Millionaire, But Does He Live In A One-Bedroom Flat?
Tim Westwood Net Worth
$13 million ( £9.9 million)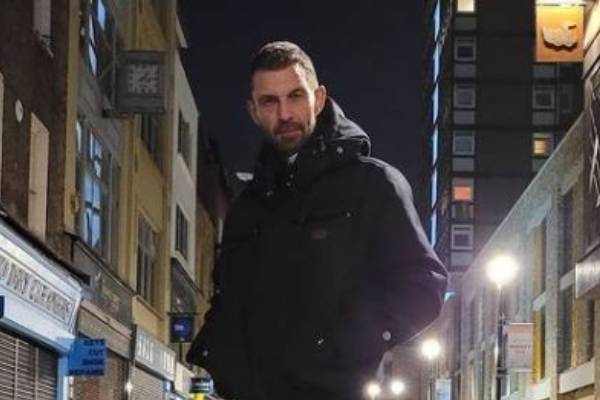 | | |
| --- | --- |
| Birth Name | Timothy William Westwood |
| Birth place | Lowestoft, Suffolk, England |
| Profession | Television presenter, DJ and Radio Host |
| Nationality | British |
| Zodiac Sign | Libra |
| Hair Color | Black |
British television personality and DJ, Tim Westwood, has been entertaining audiences via various media sources since the early 80s. He has established a career for himself in the radio and television world and has also released numerous albums.
As one of the most successful and talked-about artists in the UK, the DJ has amassed a massive fortune from his career. According to Celebrity Net Worth, Tim Westwood's net worth is estimated to be $13 million ( £9.9 million).
Dj Paul's Net Worth Is $15 Million - Know His Sources Of Income And Earnings
Tim Westwood Net Worth And Earnings
As stated above, the British artist, Tim Westwood has accumulated an estimated net worth of $13 million ( £9.9 million), from his career as a disk-jockey and television personality.
Income From Radio And Television Shows
Tim Westwood started his career as a DJ in the early 1980s, working at the radio station London Weekend Radio (LWR) and Kiss FM. He was then given the Radio 1 Rap Show, where he talked about hip-hop music. This was the first national rap show in the UK and gained massive response from the listeners.
The talented artist continued to host shows for BBC Radio 1 and BBC Radio 1Xtra for nearly twenty years. He then joined the Capital FM and has been operating his show on its sister station, Capital Xtra. As a part of such massive radio stations, Tim Westwood's earnings from his time as a radio show host and DJ must have had a high impact on his net worth.
After gaining recognition from his radio show in the early days, Tim appeared in the BBC Open Space documentary, Bad Meaning Good in 1987. This documentary opened up a path for him to present on various tv series under BBC. He hosted all three seasons of the hit MTV reality series Pimp My Ride UK from 2005 to 2007.
The MTV show was the most successful production by MTV UK and was also the second-highest rated show in MTV Europe. As the presenter of such a successful series, the enormous salary earned from it must have helped increase Tim Westwood's net worth significantly.
Income From Music
Along with his work as a television and radio presenter, Tim Westwood is also known for the music that he has produced and released over the years. He has put out fourteen compilation albums and earned considerable success from them. Some of Tim's records and their respective prices are given below:
| | |
| --- | --- |
| Albums | Prices |
| Westwood: The Big Dawg | $14.17 ( £10.83) |
| Westwood 6: The Takeover | $7.47 ( £5.71) |
| Westwood UK Hip Hop 2002 | $8.34 ( £6.37) |
| Westwood Vol. 3 | $24.80 ( £18.95) |
| Westwood 11: Ride with the Big Dawg | $11.79 ( £9.01) |
| Westwood 8: The Invasion | $1.57 ( £1.20) |
| Westwood Hip Hop Club Bangers | $11.76 ( £8.99) |
| Westwood Platinum Edition 2003 | $3.15 ( £2.41) |
| Westwood 10 Greatest Hip Hop of 2005 | $26.17 ( £20.00) |
While all of these albums were successful on their own rights, the Platinum Edition compilation was the biggest-selling British urban record of all time during the time of its release. From all the earnings from the album sales, Tim Westwood's net worth must have seen a massive increase.
How Much Does Tim Westwood Earn From His YouTube Channel And Streaming Services?
Like many artists, Tim also operates his own YouTube channel, which has more than 1.13 million subscribers. The channel has garnered over 500 million views and gets thousands of views daily.
According to Social Blade, Tim Westwood's earnings from the channel is estimated to be $19.8K to $316.5K yearly. In addition to this, his music is also available on various streaming platforms like Spotify, Deezer, among others. All the income from the YouTube channel and streaming services has undoubtedly helped increase the DJ's total earnings.
Lifestyle And Assets
After earning millions from his career in the entertainment industry, Tim Westwood lives a comfortable lifestyle. In 2017, The Telegraph published an article in which it was revealed that he lived in a one-bedroom flat. Whether he still lives there or has moved into another resident is unknown.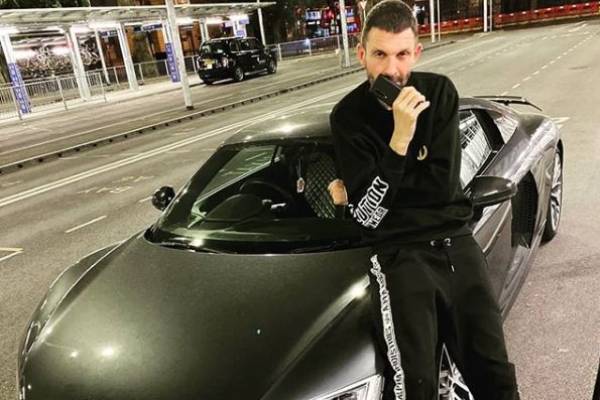 While the DJ practice a sparse living, he does not hesitate to show off the riches he has earned on his social media. He frequently posts photos of himself and his extensive collection of cars. Looking at his Instagram profile, there is no doubt that Tim lives a lavish lifestyle filled with getaways and massive parties.
Trivia
Timothy "Tim" William Westwood was born on October 3, 1957, in Lowestoft, Suffolk, England.
His father, Bill Westwood, was the former Anglican Bishop of Peterborough.
Tim was injured in a drive-by shooting in South London, in 1999.
He was accused of inappropriate behavior by numerous women in June 2020; however, he has denied the allegations.
Explore more on eCelebrity Spy and get updates on Celebrity News, Wikis, Net Worth, and More.