Toni Kukoc Net Worth - Income And Earnings From His Career As A Basketball Player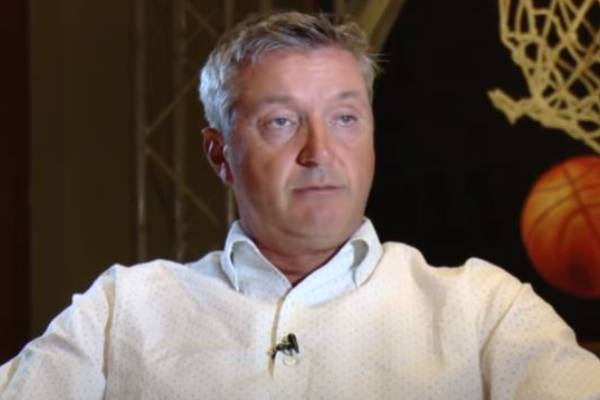 Toni Kukoc is one of the most famous former basketball players. He managed to impress the basketball fans from his passing ability and his versatility since his first game in his home town club in Croatia. He has since played for various NBA teams and earned a reputation for himself for his part in the team's success in clinching major titles.
Since the start of his basketball career when he was just seventeen, the star player has managed to amass a massive fortune. According to multiple sources, Toni Kukoc's net worth is estimated to be $30 million.
Toni Kukoc Net Worth And Earnings
As mentioned above, Toni Kukoc's net worth is estimated to be $30 million. He has accumulated the vast fortune from his salary as an NBA player as well as other sources.
Income From Earlier Basketball Career
The six feet eleven inches tall player started playing basketball when he was just seventeen-years-old. He joined the club KK Jugoplastika in his home town in Croatia and achieved significant success there. After that, he became a part of the club, Benetton Treviso in Italy. With his team, he won the Italian League championship and also Italian Cup. 
During his time in the Italian club, the famous player signed a yearly contract of $4.25 million in 1991. According to reports, his base salary with Treviso for the year 1992 was $2.2 million. Looking at the millions he earned from his time playing in Italy, we can say that Toni Kukoc's net worth was grand ever since his early career.
Income As A NBA Player
Kukoc was drafted by the Chicago Bulls, an NBA team in 1990, but he was still playing in Europe then. He joined the Bulls only in 1993 and made his debut in November 1993 and played alongside famous NBA players like Michael Jordan and Scottie Pippen over the years. He signed an eight-year contract of $17.6 million with the Chicago Bulls, and his salary for the year was $1.1 million. He established himself as one of the principal members of the team, and his salary saw constant growth over the years. In the last year with the Chicago Bulls, Kukoc's salary was $4.61 million.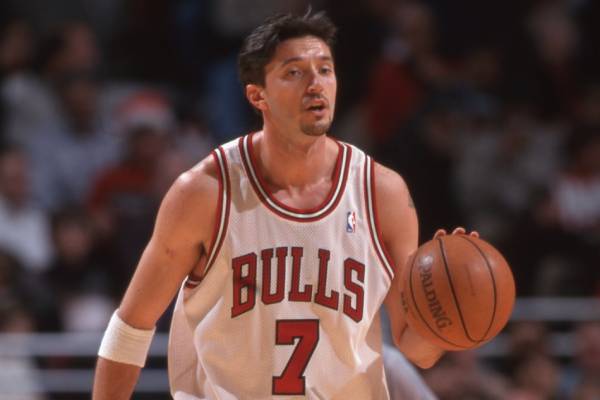 After almost six years with the Bulls, Toni was traded to the Philadelphia 76ers in a three-team deal. In his first year with them, his salary was around $4.5 million, and in his second year, he earned $6 million. He was then traded to Atlanta Hawks and again to Milwaukee Bucks. His salary of $9.06 million, for the year 2003 with the Bucks was the highest of his career. He then announced his retirement in 2006 and has stayed away from the game even though many teams had expressed their desire to work with him.
From his long and very successful career in the NBA, the Croatian player earned millions over the years. His total earnings from the salary alone were $61.5 million from the ten plus year he spent in the game. All of the earnings and salary he received as the all-rounder in NBA games shows the massive increase in Toni Kukoc's net worth from them.
Lifestyle
With millions of dollars to his name, Toni Kukoc lives a very comfortable lifestyle with his wife and two children. While his name was on every basketball fan during his playing years, now he loves his retired life, where he spends lots of time with his family and plays golf during his free time. 
After moving to the US for his NBA career, Toni, along with his family, settled down in Illinois and lived in their Highland Park home. However, they listed their longtime contemporary house for sale in 2019 for asking price $1.15 million. The couple bought this property in 1993 for about $1.197 million and will likely suffer a loss during the process of selling it. Nevertheless, Toni and his family will live comfortably due to his $30 million net worth. 
Facts About Toni Kukoc
Toni Kukoc was born in Croatia on the 18th of September, 1968.
He grew up playing football and table tennis and was able to win various titles in the youth category.
He has two children, Marin Kukoc and Stela Kukoc, with his wife, Renata Kukoc. Both of them also excel in different sports.
He has won multiple NBA championships and has even earned many individual titles throughout his time in the NBA.
With his country's basketball teams, Toni has won many European Championships, World Cup titles, and even Olympic medals.
Explore more on eCelebrity Spy and get updates on Celebrity News, Wikis, Net Worth, and More.