Tony Parker Net Worth - Former Basketball Player And Majority Owner Of ASVEL Basket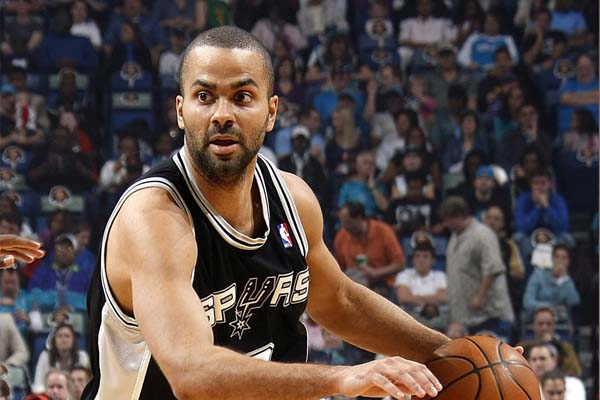 The retired French professional basketball player Tony Parker's net worth is estimated to be $75 million, which he has amassed from his long-running career in one of the biggest NBA teams. Spending most of his career playing for the San Antonio Spurs, the potent player pulled in lucrative contracts and earned a massive salary during the course of his career.
Tony Parker was born on 17 May 1982, in Bruges, Belgium to a former African-American professional basketball player, Tony Parker Sr. and mother, Pamela Firestone, a Dutch model. Tony Parker's wife, Axelle Francine, a French Journalist, has been married to him for six years now, and the pair is parent to Liam Parker and Josh Parker.  The four-time NBA champion and six-time NBA all-star is genuinely a gifted player with impeccable speed and agility.
Net Worth and Sources of Income
As mentioned above, the innately talented former basketball player, Tony Parker's net worth is estimated to be $75 million, thanks to his prolific career in San Antonio Spurs. Having been signed by the team for remarkably expensive contracts, Parker's salary was always on an upward track.
Income from Basketball
Revenue from Basketball was Tony Parker's primary source of income. Given the plethora of skills and abilities, he demonstrated it was only fair for a huge team to recruit him.
He propelled to unimaginable heights, and the future looked bright after San Antonio Spurs took him in. Here's a list of all the contracts Tony signed with the team since 2001 alongside his respective annual salaries for the years:
| | | |
| --- | --- | --- |
| Year | Contract | Salary |
| 2001,2002,2003 | $3.9 million | $744K, $800K, $856K |
| 2004,2005,2006,2007 | $66 million | $1.56 M, $8.4 M, $9.45 M, $10.5 M |
| 2008,2009, 2010, 2011,2012, 2013 ,2014 | $50 million | $11.5 M, $12.6 M, $13.5 M, $12.5 M,$12.5 M, $13.5, $12.5 M |
His revenue through these years is difficult even to fathom. As Tony Parker's net worth continued to spike up, his shelves kept filling up with prestigious titles and subsequently came huge fame and reputation. Although he has announced his retirement from the game, the contribution he made to the NBA will stay around for a remarkable period of time.
Income from Endorsements and Business
Not many might be aware of this, but Tony Parker earns his millions through endorsement deals and involvement in business too. In 2010 alone, the French player's income from endorsing products such as Nike, VitaminWater, and Ferraro clocked in at $3 million.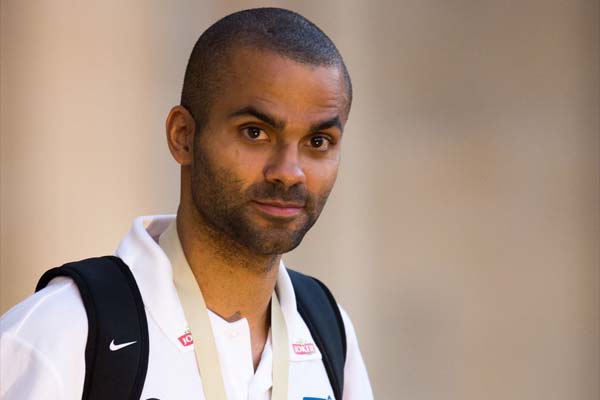 Furthermore, as linked on Tony's Instagram, he is also part owner of Argent Pictures, a privately-funded film financing & production company. Not to mention, his prestigious spot as president in ASVEL basketball, a French professional basketball club that has 19 French championships under their name. We are pretty sure that involvement in business and endorsing products has turned out to be lucrative and is probably going to continue filling Tony Parker's pockets magnificently.
Other Ventures
Tony is also highly involved with the Make-A-Wish Foundation and does charity tours quite often. The multi-talented lad also released a French-language hip-hop album titled TP with two singles, one of which topped the French charts.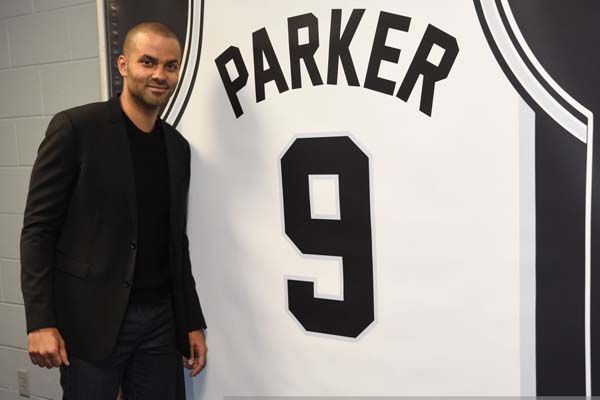 With so much fortune in his pockets, it's no wonder that Tony Parker purchased a house of $1.04 million in San Antonio when he was with his ex-wife, Eva Longoria. Having said that, the down to earth, wealthy professional basketball player doesn't flaunt his assets like other lavish athletes. And although he has retired from basketball, there's no reason to think that Parker's income will cease to pile up, so we wish him the best with all his future endeavors.
Keep Up With eCelebritySpy, For More Updates On News, Net Worth, Wikis, and Articles.