Travis Kelce Net Worth - Income As A Professional Footballer. Any Other Earning Sources?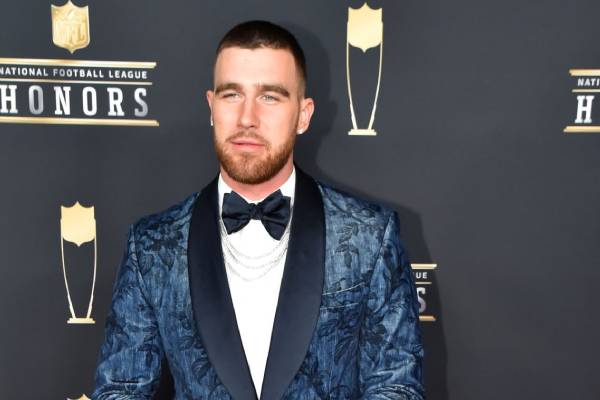 As the saying goes, Every champion was once a contender that refused to give up. The multi-record holder, tight end for Kansas City Chiefs, is a prime example that fits the saying. Having had a prolific career in the American football department after earning scholarships as a teen, Travis Kelce has gained a massive reputation and fan base now, and with it a gigantic wealth. As of now, Travis Kelce's net worth is estimated to be $15 million, thanks to his innate sports genius, dedication, and formidable passion.
Travis Kelce was born on October 5, 1989, in Westlake, Ohio, to Ed Kelce and Donna Kelce. Attending Cleveland Heights High, he was a three-sport athlete in football, basketball, and baseball. He grew up alongside brother, Jason Kelce who plays center for the Philadelphia Eagles. Travis Kelce's girlfriend, Kayla Nicole, a media personality, has been in a relationship with him for more than three years.
Net Worth and Sources of Income
Travis' fortune and good reputation in the football scene doesn't really come off as a surprise, considering his lucrative and long-running career in the field. He has been the recipient of many titles records and not to mention a bulky income. As mentioned above, Travis Kelce's net worth is estimated to be $15 million.
Income from Professional Career
The gifted sportsman's professional career started when he was drafted by the Kansas City Chiefs in 2013. On June 6 on the year, Travis' contract with the team was worth $3.12 million with an additionally signing bonus of $703K. But that's not even the most lucrative one he has signed.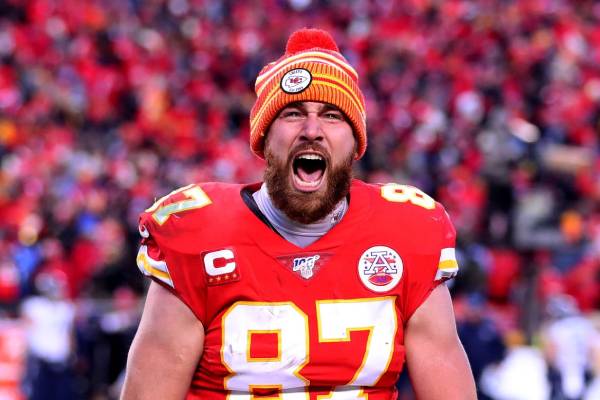 On January 26, 2016, Travis Kelce's contract extension with the Chiefs was worth a staggering $26.8 million, with $20 million guaranteed and $10.517 million already granted at signing. That surely explains Travis Kelce's net worth. Not to mention that the contract even contains yearly per-game roster bonuses. Here is a quick table that outlines Travis' salary and different bonuses throughout his extension period.
| | | | | | |
| --- | --- | --- | --- | --- | --- |
| Year | Age | Base Salary | Per Game Roaster Bonus | Workout Bonus | Prorated Bonus |
| 2016 | 27 | $615K | $0 | $25K | $2.1 M |
| 2017 | 28 | $7 M | $500K | $250K | $1.9 M |
| 2018 | 29 | $6.8 M | $1 M | $250K | $1.9 M |
| 2019 | 30 | $7.5 M | $1 M | $250K | $1.9 M |
| 2020 | 31 | $8 M | $1 M | $250K | $1.9 M |
| 2021 | 32 | $7.75 M | $1 M | $250K | $1.9 M |
Travis Kelce is a genuinely talented player with a number of skills and abilities up his sleeve. Given this impressive physique and a well-established spot in Chiefs, it shouldn't astound you that he is one of the highest-paid tight ends in NFL, falling right behind Rob Gronkowski and Jimmy Graham. With this pace, the elite player is sure to gather more income and popularity in the upcoming future, and we wish him nothing but the best.
Plus according to Hero Sports, over the six seasons, Travis Kelce has had career earnings of $24.43 million.
Income from Merch
On Travis Kelce's Instagram is a link to a website, which hosts tons of Merchandise. Fans can jump in and buy amazing shirts, hoodies, hats, beanies of a multitude of colors.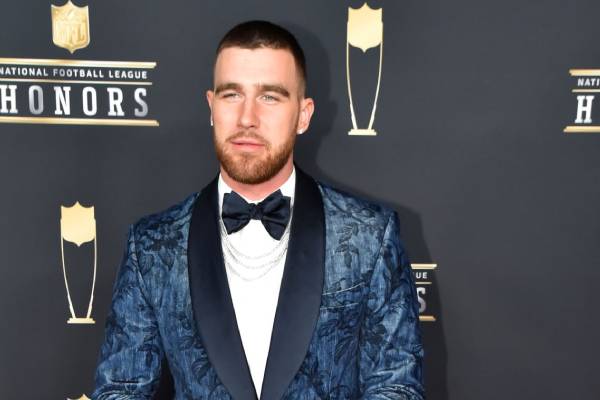 We are pretty confident that this backs up Kelce's fortune considerably. Not to mention the revenue that he gets from the sales of apparel on the NFL's official site.
Income from Television
The versatile football player has also appeared in numerous tv-series and talk shows. Kelce starred in the E! Entertainment Television dating show titled Catching Kelce in January 2016. Additionally, the hunky football talent was also in charge of the Costume and Wardrobe Department for the series. Apart from that, he has starred in series and shows, including Hot Ones, Mike&Mike, The Herd, NFL Football Fanatic, Fox and Friends, and numerous more.
With 22 self-acting credits to his name, we can safely say that Travis Kelce's net worth was also significantly boosted by his career in television. 
Lifestyle
Travis Kelce has had quite a year, both financially and professionally, while his lover, Kayla Nicole, has stuck beside him every step of the way. With filling her attendance on several of her boyfriend's football games, she has also shown up to support him at various other events throughout the year.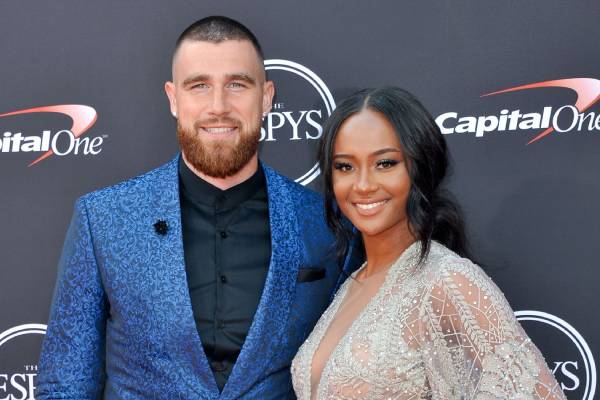 Talking about living, Travis's girlfriend, Kayla Nicole, is actually enjoying a comfortable life with the wealthy football star. They look like the perfect fit for each other and we wish Kelce the best, regarding his career and love life. 
Keep Up With eCelebritySpy, For More Updates On News, Net Worth, Wikis, and Articles.