Trey Songz Net Worth - Look At The Singer's Earning And Income Sources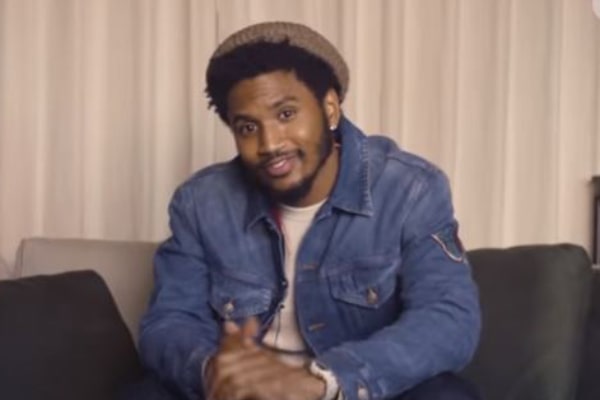 Millions of fans around the world have been mesmerized by Trey Songz's songs for years. Whether it is his earlier music or his newer sounds, every single beat is loved by fans and has commended the singer for his talent for getting a crowd dancing.
From his first mixtapes under a different alias to his current single, the talented artist has managed to make the people happy using his music and as a result, Trey Songz's net worth is estimated to be $12 million.
Alex Albon Net Worth - Know His Earnings As A Professional Racer
Trey Songz Net Worth And Earnings
As mentioned above, Trey Songz's net worth is estimated to be $12 million. He has amassed this fortune from all the chart-topping music he has been releasing since his debut sixteen years ago.
Income From Music
Unlike many artists, Trey (real name Tremaine Aldon Neverson) was not really keen on musical career due to his shyness. But after constant encouragement from his family and friends, he began singing, which led to him getting a recording contract with Atlantic Records in 2003 soon after he started the works for his debut album.
While working on his first album, Neverson released multiple mixtapes under a different alias. These mixtapes gained him the attention that he had expected and helped during the official release of his debut album. The record titled I Gotta Make It sold 40,000 copies in its first week. His follow up albums have also gained similar success, if not more. Some of Trey's records and their prices are given below:
| | |
| --- | --- |
| Album | Prices |
| I Gotta Make It | $9.49 (MP3) |
| Trey Day | $11.61 (CD) |
| Ready | $7.99 (MP3) |
| Passion, Pain & Pleasure | $9.49 (MP3) |
| Chapter V | $13.68 (CD) |
| Trigga | $8.91 (CD) |
| Tremaine The Album (Explicit) | $14.98 (Audio CD) |
All of Neverson's albums and singles have been successful in their own rights. With many of them charting in multiple countries around the world, all of the sales of these albums must have helped increase Trey Songz's net worth significantly.
Income From YouTube And Other Streaming Services
The famous R&B artist's YouTube channel generates millions of views in every music video posted to date. As of May 2020, his channel has more than 3.97 million subscribers. One of the highest viewed video on the channel is the music video for his song Na Na, which currently has more than 242 million views. According to SocialBlade, Trey Songz's channel has estimated earnings of $55K to $880.2K yearly.
Along with YouTube, Songz's music is also available in multiple streaming services like Spotify, Amazon Music, iTunes, Tidal, among others. With millions of streams per month in these streaming services, Trey Songz's earnings must have seen significant growth in recent years.
Income From Tours And Merchandise
Touring is a part of every artist's life, and also one of the major sources of income for them and Trey Songz has been on the road and performing at various locations for years. He has headlined his own shows multiple times and has also performed as an opening act for many other artists. The most famous one is Usher's OMG Tour in 2010, which reportedly generated $75 million from ticket sales. As a crucial part of the tour, Trey must have earned millions from the share.
Just like a tour, merchandises are also very important in the promotion of the artist's music. Trey also has a slew of merchandise which includes items like t-shirts, sweatshirts, and different accessories and some of them along with their cost are listed below:
Shooting Shots Trading Card T-shirt - $25.00
#1 Fan Song Sweatshirt - $40.00
Trigga Gold Bracelet - $15.00
Tremaine Signature Champagne Flute - $8.00
Tremaine Signature Rose - $3.00
All of these merchandises can be purchased from the singer's official merchandise store. From the sales of these products and the ticket sales during the tour undoubtedly increases Trey Songz's net worth.
Income From Acting
Along with singing, the multitalented artist has also tried his hand in acting. Trey has starred in many films and television series like Preacher's Kid, Queen of Media, Texas Chainsaw 3D, Baggage Claim, and Wonder Pets! among others. He has played different characters in these acting projects and showcased his acting prowess to the world.
As one of the most well-known R&B artists in the world, Trey must have pocketed a hefty sum from these movies and television appearances over the years.
Lifestyle And Assets
With the millions he has earned from his highly successful music career, Trey Songz lives a lavish lifestyle with his son, Noah Neverson. As seen in his social media pages, he is in love with his baby boy and is seen showering him with lots of love and also presents.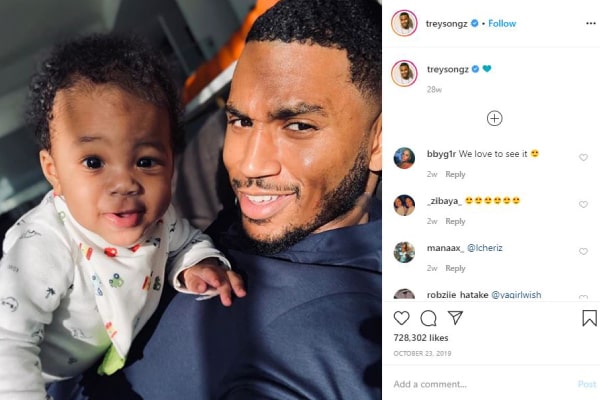 Not only his beautiful son but Trey's Instagram is also a photo book for his extensive collection of jewelry and way of living. Most of his photos showcase his love for heavy diamond chains, which undoubtedly costs thousands of dollars and many expensive cars. Some of the cars he has owned over the years are listed below:
2015 Audi A8 LTDI
2014 Mercedes - Benz S63 AMG
1977 Chevy Monte Carlo
1971 Chevy Chevelle SS
Also, the gorgeous mansion situated in Bell Canyon Community helps to further the belief that Songz lives a lavish lifestyle. He reportedly paid $3.5 million for the contemporary house in 2016. Not only this, but the talented artist also owns a condo in Brickell Heights, Miami. This unit cost him $1.09 million, which he acquired in 2017.
Facts
Tremaine Neverson or Trey Songz was born on the 28th of November, 1984, in Virginia.
He was raised by his mother, April Tucker, and stepfather while his father, Claude Neverson Jr., served in the military.
He graduated from Petersburg High School, then moved to New Jersey to pursue his music career.
He has been nominated for the Grammy Awards three times and has won Bet Awards and Soul Train Awards for Best R&B Artist.
Explore more on eCelebrity Spy and get updates on Celebrity News, Wikis, Net Worth, and More.