Unbox Therapy Net Worth - What Are The Sources Of Earnings Of The YouTuber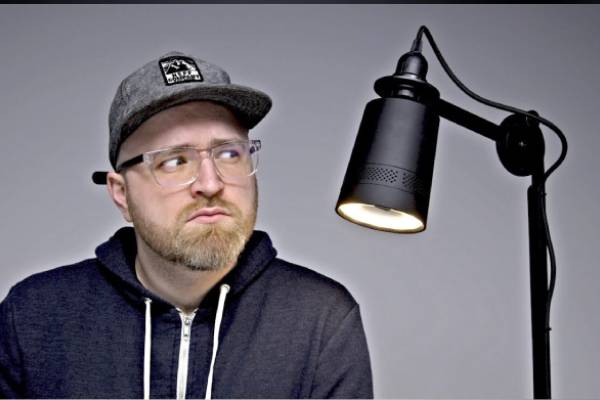 YouTube has become a competitive industry, with so many people getting on the platform to share their thoughts, ideas, products, and talents, and we have evidently seen the numbers skyrocket in the past couple of years. Among all, one of the most prospering and gigantic communities on the platform is the Tech community. And it's no secret that Lewis Hilsenteger, aka. Unbox Therapy on YouTube has stolen the crown for being the most prominent tech channel on YouTube. Gaining fresh exposure every day and gathering eye-opening fortune from the numerous ventures he has stepped in, Lewish is a YouTube sensation. As of now, Unbox Therapy's net worth is estimated to be $15 million.
The mind behind Unbox Therapy, Lewis George Hilsenteger, was born on May 5, 1985, in Toronto, Canada. He attended the Toronto School of Art, where he studied Digital Arts Photography and Video Editing. From working in his Apple repair store to owning one the biggest channel on YouTube, Lewis really has come a long way, thanks to his creativity, passion, dedication, and talent. And yes, Lewis is a married man with two adorable kids, but the names are still under the wraps.
Net Worth and Sources of Income
It shouldn't really come off as a surprise that Unbox Therapy is one of the most profitable channels on YouTube. Given its massive reach across the globe, sponsorships, and the juicy ad revenue, it's only reasonable to assume that he is pulling quite a handsome amount from the millions of views it gets routinely.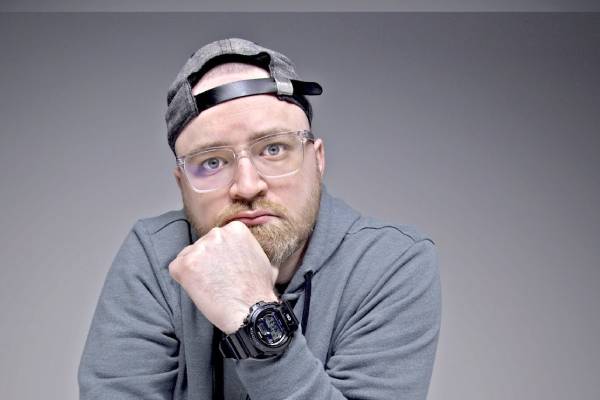 As of now, Unbox Therapy's net worth is estimated to be $15 million, thanks to his popular YouTube channel and it's well-established footing in the YouTube community.
YouTube Channel
The primary source of Lewis's channel or Unbox Therapy's income is probably the YouTube channel itself, where he has uploaded many widely popular and viral videos. The main reason Unbox Therapy can attract so many viewers on average is the fact that he allows his viewers to experience the pleasure of opening the newest technological items and not having to risk any expenditure on purchasing those items. As of January 2020, the channel clocks in at 16.1 million subscribers, having pulled in over 3.4 billion views in aggregate. Fascinated yet?  Well, Unbox Therapy's earnings annually peak in at a staggering $2.4 million, and monthly income can reach a staggering $200K. Furthermore, his second channel, a podcast channel titled Lew Later, rakes in up to an estimated amount of  $98K annually. Now, that's an uncommonly rare feat for a channel to achieve. 
And the Canadian YouTuber isn't going to hit a wall anytime soon. Collaborating with huge YouTubers like MKBHD, Linus Tech Tips, Austin Evans, and a plethora more has only helped him rack up more views and income. Also, with titles like "The Most Powerful Smartphone in The World" and "The Most Insane Laptop Ever Built," viewers are inevitably going to gravitate towards his channel, and Unbox Therapy's net worth is bound to hike up.  And that's more of reason to continue to showcase the coolest products on the planet, from the newest, most unusual smartphones to surprising and appealing gadgets and technology you never knew existed.
Endorsements and Sponsorships
What many people are unaware of is that Lewis' channel gets a higher than average ad revenue for his videos due to his content being attractive to most high paying advertisers. Furthermore, he has managed to get sponsors from massive companies like McDonald's, Google, WB Games, Intel, IBM, GlassUSA, DBrand, and numerous more.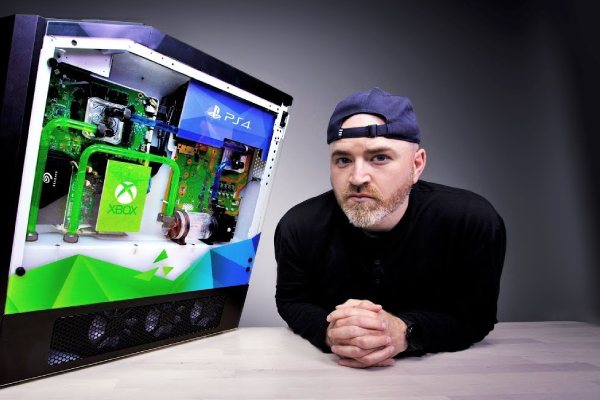 This source of fortune is even more beneficial to Unbox Therapy since the money doesn't need to be shared with YouTube. We are well aware of the fact that huge companies like Samsung, Origin, Apple, and Mi are ready to fork out hundreds of thousands of dollars for even a few seconds of mention since it yields immense profits for them in return. 
With such a well-reputed spot on the biggest video sharing platform, Unbox Therapy's income sources are endless, endorsements being one of the most lucrative plans. And as the years go by, we can see him advertising even more engaging products, intriguing his fan base. If you're new to the channel, jump about Lewis' video where he sponsors Origin Big O, a Gaming Pc with a Built-in Console, and if you've got $3k in your pockets to spare, you're sold!
Podcast
As Lewis George Hilsenteger acquired immense popularity, he thought about entering another trendy venture; Podcasts. Well, Lewis created a new podcast channel titled Lew Later, discussing the current events mainly in technology and internet breakthroughs. The show is hosted by Lewis and also co-hosted by Will Du, a content creator/editor at Unbox Therapy.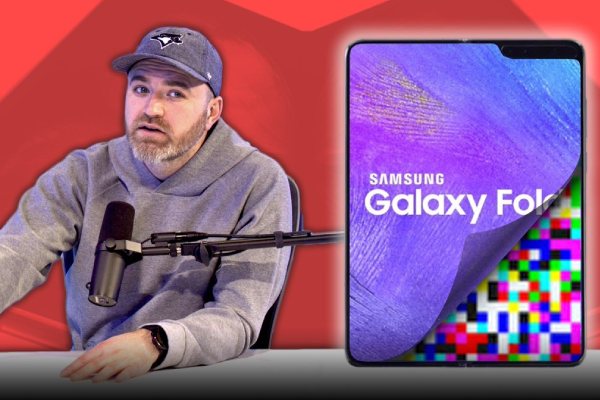 It's undoubtedly an amazing and fun podcast to step in if you are intrigued by the latest tech in the commercial market and want to catch up with all-new, controversial, or groundbreaking advancement in the field. It's rational to conclude that Unbox Therapy's net worth is unquestionably backed by his new endeavor.
Lifestyle
As many people might have seen this coming, Lewis is obsessed with fresh, intriguing technology, which is pretty clear on the official Unbox Therapy's Instagram. The tech-savvy YouTube star is also extremely wealthy, living in an enormous studio in Ontario, Canada. But that's not it. The marvelous studio's interior is a sight to behold. 
Unbox Therapy's video recording takes place with three luxurious 4K Canon C500, each one worth $12K, and we aren't even talking about those extremely powerful and expensive lenses yet. The formidable studio also has a ground floor, and this is where the magic happens. The videos are edited, thumbnails are created with advanced, dream computer setups by three amazingly talented lads working behind the scenes, Kirk, Jack, and Will.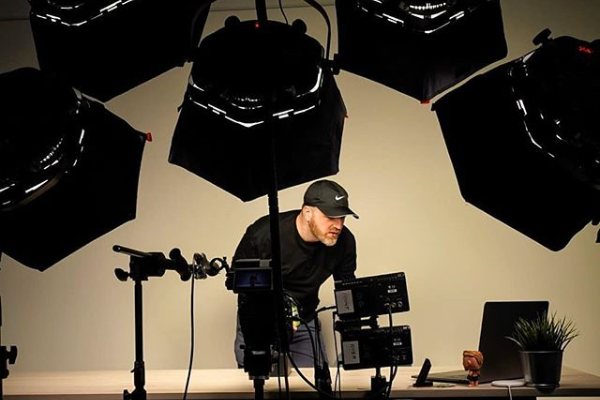 If all that hasn't dropped your jaws yet, Unbox Therapy's podcast-set up will surely astound your brains. The area contains ten lavish enormous 4K LED TVs stitched together and a 77-inch wallpaper tv held up by a 15 feet tall plywood frame. The uniquely modular set up with captivating LED lights that can tune into a thousand different color gradients is exciting, frictionless, and a perfect example of a dream turned to reality. We hope to see more of Lewis' videos and podcasts in the upcoming future as Unbox Therapy's net worth and popularity keeps achieving unprecedented heights.
Keep Up With eCelebritySpy, For More Updates On News, Net Worth, Wikis, and Articles.