Having Appeared In Myriad Of Shows, What Was Valerie Harper's Net Worth During Her Demise?
Valerie Harper Net Worth
$1 million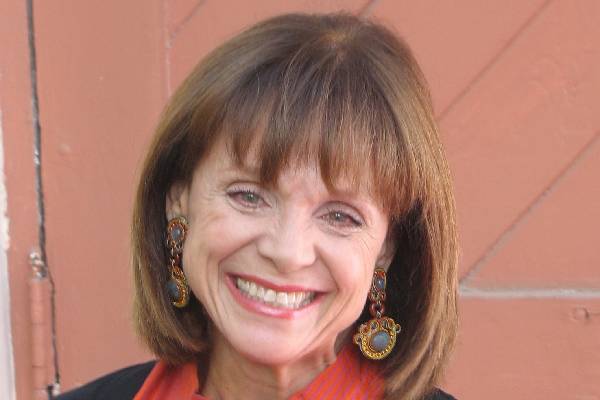 | | |
| --- | --- |
| Birth Name | Valerie Kathryan Harper |
| Birth place | Suffern, New York, USA |
| Profession | Actress, Comedian, Dancer, Writer |
| Nationality | American |
| Zodiac Sign | Leo |
| Hair Color | Brown |
Valerie Harper was an American actress well known for her sympathetic role in the 'The Mary Tyler Moore Show,' as Rhoda's character. Apart from acting, she had proved her talent as a dancer, comedian, and writer. Born on August 22, 1939, in Suffern, Newyork, sadly, the actress died on August 30, 2019, due to cancer.
Harper, who received Primetime Emmy awards for outstanding comedy series and Golden Globe award, portrayed her diversified skill in the Hollywood Industry. 
People might be curious about how much she had earned and where she spent her life before she died. Look at this article, where you can fulfill all your interest.
Valerie Harper Net Worth and Income Sources
Born as a comedian artist to make audiences laugh and entertain, the world was only one facet of her career. Valerie had a multi-layered aspect of her career and proved her skills as a writer, dancer, and actress, which elongated from theatre to television shows and feature films.
According to Celebrity Net Worth, Valerie Harper's net worth was $1 million, which she had earned from her professional career. The legendary actress, who had shown her skills over the years, had a long list of TV series and movies in which she portrayed her skills. Valerie Harper was a renowned figure on Television shows, and she might have earned a massive amount per episode.
Income From Television Shows And As A Professional Dancer
Before Harper started the career as an actress, she established her career as a chorus dancer in Li'l Abner's Broadway production in 1956. In this same year, she made her first debut in Rock Rock Rock and showed her talent in numerous Television shows, movies, and so on.
Valerie played a notable role in TV series such as Valerie, Touched by an Angel, 'Three Sisters', etc. Moreover, she was featured in a guest role in several roles and was a part of season 17 of Dancing with the stars. Besides, Mrs. Steiner's in an episode of 'The Doctors,' titled 'Zip Guns Can Kill was her TV debut. Before she died, her last role on the TV was in an episode of 'Childrens Hospital.'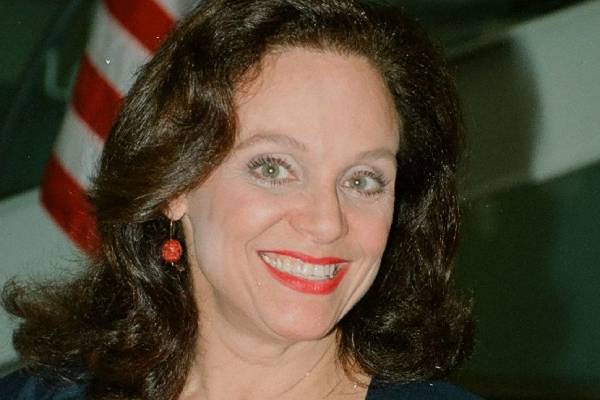 Valerie came into the spotlight after she portrayed the role Rhoda Morgenstern in the "The Mary Tyler Moore Show" and later, she repeated the same role, starring in its spin-offs, Rhoda (1974-1978) and 'Mary and Rhoda'(2000). 
She got fame from Rhoda Morgenstern's role. Apart from this role, Valerie had starred in another sitcom called Valerie, where she played the mother of three teenage boys. However, she had faced a conflict in the second series of Valerie Family due to salary disputes. Because of the following salary disputes, she sued NBC for the breach of contract. She was wrongfully fired and later awarded her $1.4 million and 12.5 percent of the show's profits, as per Variety.
It was not the first case that Harper had faced a dispute with her bosses. In 1975, she refused to play a role as Rhoda in the second season until CBS bumped up her salary.
Besides TV shows, she worked in the movie industry and left remarkable performances where she had earned a considerable amount of money.
Earning From Movie Career.
The legendary actress Valerie had played artistic roles in several movies such as The Shape of Things, The Shadow Box, Don't Go to Sleep, My Future Boyfriend, and had starred in Stars in Shorts: No Ordinary Love as well.
With an aggregate of 74 movies and tv series, Valerie earned impressive money throughout her long-lasting career.
The multi-skilled actress Valerie amassed her wealth from the professional and had spent her life with her husband, Tony Cacciotti, and an adopted daughter, Cristina Cacciotti.
Valerie Harper's LifeStyle
Before she died, Harper might have spent a comfortable life with her husband and a beautiful daughter. Furthermore, Valerie tied a knot with Tony Cacciotti on 8 April 1997. The couple adopted and raised a daughter Cristina Harper.
Unfortunately, after having so many years of togetherness, the pair announced in March 2013 that Harper had cancer. The Harper's family had to go through many struggles, and they had a financial burden.
Valerie's husband appealed to her fan follower to raise money for her further treatment.
Valerie's Health Condition and Money Raised For Cancer Treatment
Harper, who achieved stardom in the Hollywood industry in the early 1990s for the character of Rhoda Morgenstern on "The Mary Tyler Moore Show, was diagnosed with lung cancer. On March 6, 2013, Valerie announced that she had suffered leptomeningeal carcinomatosis.
She had faced many problems to manage money for treatment. She had paid massive money for her 24-hour care. So, Harper' Huband and her friend Deanna created a GoFundMe page to gather cash for her treatment.
The versatile actress Valerie left the world on August 30, 2019, due to lung cancer.
Activism and Charity work
The gorgeous actress Valerie showed her kindness to needy people. Before she died, Valerie was involved in the Women's Liberation Moment and was an advocator of the Equal rights amendments. Moreover, she had worked as the co-founder in L.I.F.E., and also she helped and raised money for needy people.
Trivia and Facts
Valerie was a stepdaughter of Wendy Schaal.
She had a daughter, Cristina Cacciotti, born in 1983
Valerie tied the knot with her former partner Richard Schaal in 1964.
Get More Updates In News, Entertainment, Net Worth, and Wikis In eCelebrity Spy.