See Who Is Richer: Comparison Between Jessa Duggar And Ben Seewald's Net Worth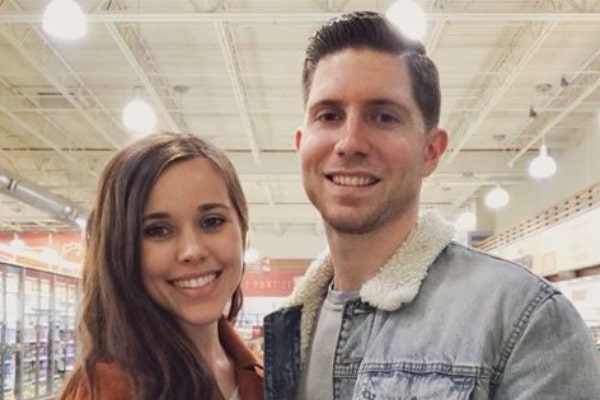 The beautiful couple, Jessa Duggar and Ben Seewald have been in front of the camera for a long time. As a part of the famous Duggar family, a large part of their day to day life is seen in the Duggar family's reality show and Jessa's YouTube channel. They have managed to always keep their fans intrigued about their lifestyle and relationship.
As a part of the famous reality show and various other endeavors, the pair has managed to charm the viewers and also earn a fortune at the same time. According to multiple sources, the couple has a collective net worth of $400,000 from their various endeavors. And as per Celebrity Net Worth, the whole of the Duggar family's net worth is estimated at a total of $3.5 million.
Jessa Duggar Net Worth
Since she has been in the spotlight from an early age, Jessa Duggar's net worth comprises of her multiple reality shows appearances and other ventures like her growing YouTube career.
Income From Television Appearances
The third-eldest daughter in the Duggar family has appeared in multiple Duggar family shows. She was first seen in the TV documentary, 14 Children and Pregnant Again!. The show depicted the life of Jim Bob Duggar and Michelle Duggar as parents to their fourteen children. She then appeared in similar other documentaries about her family life like 16 Children and Moving In, Raising 16 Children, and many more. 
The Duggar family then grabbed an opportunity to showcase their day-to-day like through the reality show, 19 Kids and Counting. The show went on for fifteen seasons until it was canceled in 2015. Soon after, Jessa, along with her sisters, Jana Duggar, Jill Duggar Dillard, and other siblings, became the part of the spin-off series, Counting On. The show was highly successful as the viewers saw the Duggars children growing up in front of their own eyes and pursuing other things in their life. She has appeared in every single episode of the show and will continue to do so in the future.
As a part of the multiple shows and TV movies focused on the Duggar family, Jessa Duggar's salary from these projects must be very high. Also, she is a significant part of Counting On, which must have earned her a hefty paycheck over the years.
Income From YouTube
 Most of her life was spent in front of the camera, Jessa starting her own YouTube channel does not come as a surprise. While the channel which was launched in 2013, Duggar only started posting videos two years later. Currently, her channel boasts 90.8K subscribers and counting. The videos uploaded gain thousands of views and, through them, generates significant earnings.
According to SocialBlade, Jessa Duggar's earnings from her YouTube channel is estimated to be $262 to $4.3K monthly and $3.1K to $50.3K yearly. The content of the videos is mainly the homelife of the couple and their three children. Also, the reality star has been consistently uploading videos for months, which will help increase subscribers count and subsequently earnings from the channel.
Income From Book Sales
Just like all of the television shows she is a part of, Duggar and three of her siblings co-wrote a book titled Growing up Duggar. The book was published in 2014 by Howard Books. In the books, the sisters described their lives growing up and shared their experiences about being a part of the family. It also had their views on relationships, love life, and their religious belief.
Growing Up Duggar - $14.90 (Hardcover)
If anyone is interested, the book is available for purchase on Amazon. As one of the co-authors, Jessa Duggar's net worth must have increased from the earnings received from the book's sales.
Ben Seewald Net Worth
After marrying Jessa, Ben Seewald became a part of not only the Duggar family but also of their reality shows. Ben Seewald's net worth mostly comprises of salary from the show.
Income From Television
The reality star was first seen in the family's show 19 Kids and Counting in 2014. He was featured in four episodes that documented his and Jessa's courting days. After the show's cancelation, he became a part of Counting On. Since Jessa was one of the significant parts of this series, Ben too was roped into it and has appeared in numerous episodes.
Since Jessa and Ben are the focal points of the show, Ben Seewald's earnings from the show must be considerable. As one of the regular members of the cast, he might earn as much as one of the Duggar siblings, if not more.
Income From Other Sources
Just like many members of the family, Ben also does not work a traditional 9-5 job. However, it was revealed that he was studying to become a pastor. Whether he has completed his studies is still unknown; yet, we can be sure that whatever he thinks of doing in the future, Seewald will work very hard to fulfill his family's needs.
Also, many reports suggest that in his free time, Ben helps his father-in-law, Jim Bob, in his business. Surely, his earnings from these small sources will help increase Ben Seewald's net worth in the near future.
In conclusion, we can say that Jessa Duggar's net worth might significantly be higher than her husband, Ben Seewald's net worth. This might be because Jessa has appeared in many more shows than Ben has. 
Lifestyle
Ben Seewald and Jessa Duggar live a very comfortable lifestyle with their children. The couple share three kids: two boys, Spurgeon Elliot Seewald and Henry Wilberforce Seewald and one girl, Ivy Jane Seewald. They live in Arkansas, where the couple bought Jessa's grandmother's house for just $1. And according to Inquisitr, the pair were planning on selling the land for around $200,000. However if they have settled the deal or not is yet to be confirmed.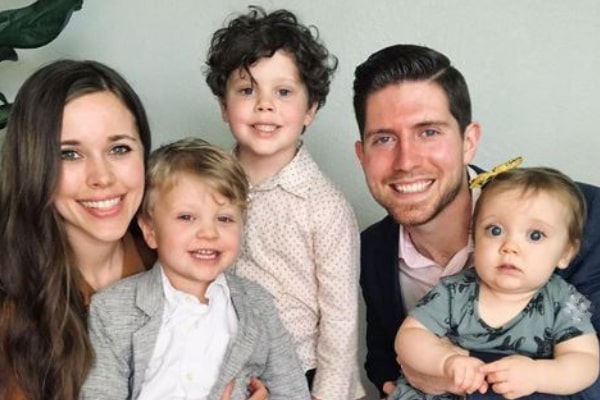 As a family who shares very strict religious values, Ben and Jessa have continued to teach their children what they were taught as a child. The pair already has a big family but has said that they want to adopt more children.
Facts
Ben Seewald and Jessa Duggar got married in November 1, 2014.
Ben was just nineteen, and Jessa was twenty-one when they got married.
Both of them were homeschooled as a child. 
Ben Seewald graduated from National Park College where he studied political science in 2015.
Explore more on eCelebrity Spy and get updates on Celebrity News, Wikis, Net Worth, and More.