Whose Net Worth Is Higher? Josh Altman Or His Wife Heather Altman's Fortune?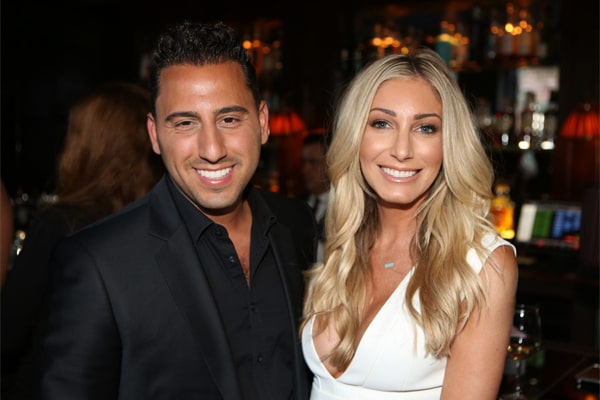 Quintessential couple, Josh Altman and his wife, Heather Altman, worked dedicatedly to change their lives entirely to a luxurious one. Both of them rose to prominence by profiting off the sales of several million-dollar houses on the BravoTV reality series, Million Dollar Listing. Josh Altman's net worth is estimated to be $25 million, whereas Heather Altman has an estimated net worth of $500 thousand.
With the hard work came fruitful rewards that are vividly seen in the pair's net worths, respectively. Similarly, Josh and his wife, Heather, are also one of the most successful real estate agents, making grand fortunes throughout their careers. 
Net Worth: What Are Josh Altman's Sources Of Earnings?
As stated above, Josh Altman's net fortune is a massive $25 million, which he gathered up from his career as a real estate tycoon. Well, he also has other sources that you probably didn't know before. Let's head straight down to know about Josh Altman's other cash sources.
Income From Real Estate Business And BravoTV Show, Million Dollar Listing
Josh Altman is, without a doubt, an exceptional real estate mogul who sold loads of houses and buildings to renowned entertainers, athletes, and clientele. He also formed the business "The Altman Brothers" with his brother, Matthew Altman.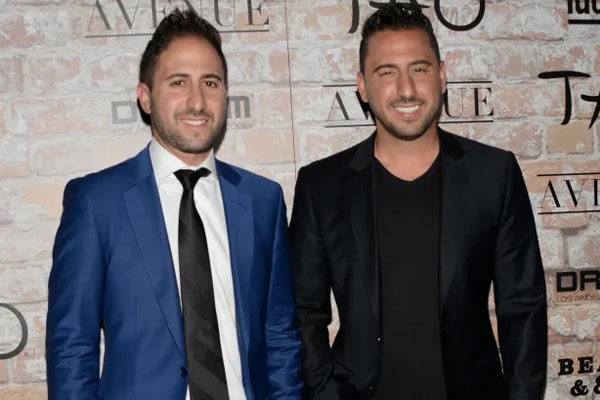 As a part of The Altman Brothers, he sold over $40 million real estate in 2010, followed by another hefty sale of $60 million in 2011. Josh Altman's net worth probably increased after this, and according to CheatSheet, Altman himself stated, 
"We sold about $12 million, then the next year sold $38 million, then $88 million and kept building. In a 24-month period, we sold about $500 million residential real estates. We built the business now up to you know selling over a million dollars a day."
Josh made a mark to sell an Ocean Drive condo for $10.5 million, and this was recorded as the most ambitious sale in the history of Santa Monica for a condo. In 2013, The Wall Street Journal ranked Altman #30 in national team sales with $200 million in aggregate sales. That sums up how Josh Altman swoops in commission checks that are larger than the average person's annual salary.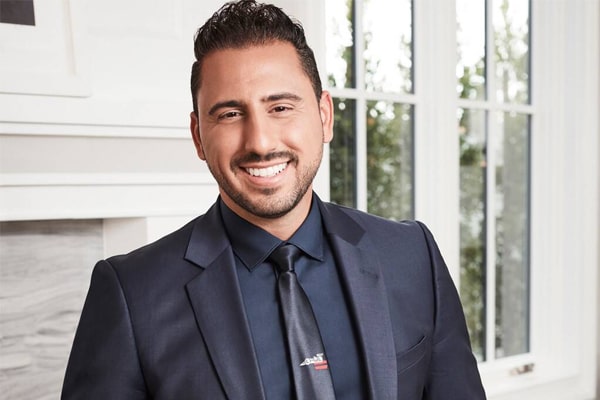 Most of the people might be wondering if Million Dollar Listing stars get paid or not as they seem to make more than what's presented on the show. However, Romper acclaimed that the main cast members of the show can earn over $10,000 per episode. Perhaps, Josh Altman's salary must be somewhere along the lines of that which most likely swelled up his fortune too.
Income As A Motivational Speaker
As a successful entrepreneur, Josh Altman used this huge platform to step his career on to the next level. He is also a motivational speaker by profession and never hesitates to share his impressive ideas to grow a business. Motivating youths from his personal experiences and perspective makes Million Dollar Listing star the best!
Peeking at Josh Altman's salary as a motivational speaker, he could possibly be earning an average of $107,173 annually, according to Chron. Therefore, this must funnel in good cash into Josh Altman's net worth.
Income From Books And YouTube
Probably an uncalled surprise for you guys is that Josh Altman has authored two books; The Altman Close and It's Your Move. These books come in handy for the ones who want to be Jordan Belfort of The Wolf of Wall Street. It has all the million-dollar negotiating tactics as it's titled from the one and only top-selling real estate dude.
Josh Altman's books, The Altman Close, will cost you $11.99 for the Kindle-edition and $9.10 for Hardcover, whereas It's Your Move costs $8.99 for Kindle-edition and Hardcover for $19.86 on Amazon. In a nutshell, he might be earning satisfying money from the book and maybe has a new business idea to create another book that might benefit millions of salesperson out there.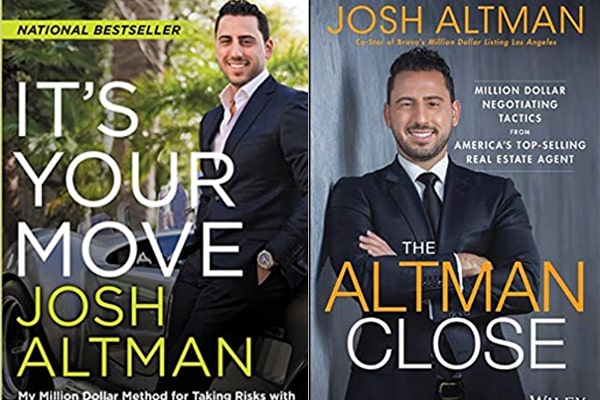 Although he is not a huge YouTube personality, the YouTube dinero acts as his source of earnings as well. He has over 55.1k subscribers on his YouTube channel, Josh Altman, with estimated annual revenues ranging between $1.7k to 27.5k. He mostly uploads real estate deals and business videos on YouTube and lures good numbers of viewers. 
Josh Altman seems to be making a good surplus as an investor as well. Therefore, Josh's net worth is stacking up day by day due to this profitable source of earning.
Net Worth: What Are Heather Altman's Sources Of Earnings?
Talking about Heather Altman, she is also a real estate agent similar to her husband and has an estimated net worth of $500 thousand. Let's see from where she rakes in her income and earnings.
Income As A Realtor And BravoTV Show, Million Dollar Listing
Gorgeous Heather Altman thrived as a realtor and designer in her career journey. In 2003, she acquired her real estate license in both California and Nevada. She has succeeded to be one of the prosperous real estate agents on the West Coast.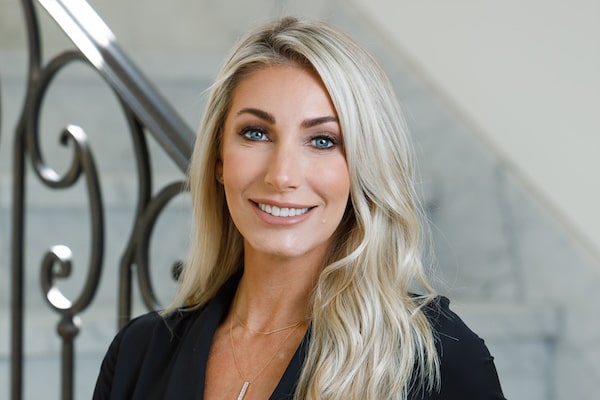 Altman is determined for her loyalty, integrity, and professionalism. Heather's negotiating skills to her clients are extraordinarily surreal. As for her income and earnings, Heather Altman's net worth comprises of some hefty amount she made from the real estate business. However, in contrast to her husband, she makes comparatively less money as a realtor and house designer.
As mentioned before, Heather Altman is also popular for the appearances on the BravoTV reality show, Million Dollar Listing. As mentioned above, the cast members can earn over $10,000 per episode, so she might be pulling off cash at that range from the show competently. 
Income As A Motivational Speaker
Similar to her husband, Heather Altman is also a motivational speaker. It's likely that the real estate agent also earns a good sum of money from this profession that includes in Heather Altman's net worth and fortune.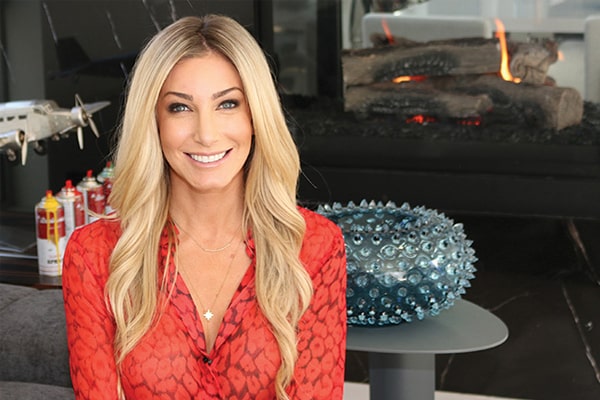 She is a role model for lots of women who are trying to pursue their own business to make it a top-notch one. It looks as if Heather says strong phrases while motivating and empowering women to bring the best out of them.
Nevertheless, in conclusion, we can clearly see that Josh Altman's net worth is higher than that of his wife Heather Altman's net worth of $500 thousand. Nonetheless, the Altman family's combined net worth is extremely massive than you would have imagined.
Lifestyle
Both Josh and Heather are very attached to their children, Ace David Altman and Alexis Kerry. Going through Heather Altman's Instagram, most of the photos are of their adorable children. The couple takes their kids to beaches, parties, vacations, and whatnot. The Altman family has a massive house in Los Angeles. Its designs were done all by Heather, and renovation plans were by Josh for the 'Perfect Family Home.'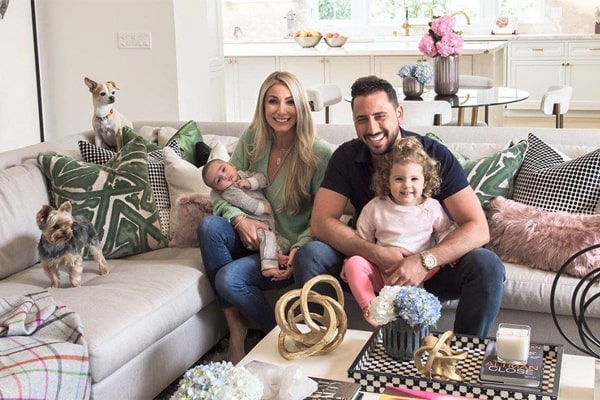 The house focuses on tons of contrasting textures, has a black-and-white color palette interior and gleaming marble surfaces, metallic butterflies, and fuzzy chairs on their daughter's bedroom wall. The outdoor dining area has farm-style tables chandeliers as well.
The six bedrooms, 5,000 sq. Ft. Altman Brothers' Open House in Newport Beach, California, is worth $14 million. It has a 3-car garage, private beach club, and an elevator. The real estate tycoon probably has some good plans to buy more lavish houses in the coming years.
The Altman family is undoubtedly living a splendid and luxurious life with such grand wealth. The love couple seems to enjoy their profitable real estate business. In 2017, Josh listed his $8 million worth house in Hollywood Hills that he bought for $2.675 million in 2014, which he had been renting out for $38,000 a month. Hence, Josh Altman and Heather Altman have succeeded in providing lavishes. And with such massive wealth, the pair will continue living a comfortable life, given that their net fortune is only going to bloom in the upcoming future.
Facts About Josh Altman And Heather Altman
Josh Altman was born on March 10, 1979, in Newton, Massachusetts, USA.
Heather Bilyeu Altman was born on January 15, 1985, in Las Vegas, Nevada, USA.
Josh Altman studied communications at Syracuse University and played on the college's Big East Championship-winning football team.
Heather Altman has been a member of more than $200 million in real estate transactions.
The handsome Josh Altman has over $551k followers on Instagram.
Heather Altman has more than $331k followers on Instagram.
Get More Updates In News, Entertainment, Net Worth, and Wikis In eCelebrity Spy.