Will Buxton Net Worth - Income And Salary As A F1 Reporter
Will Buxton Net Worth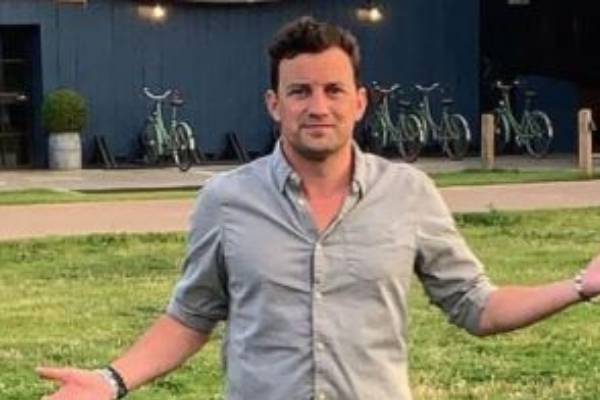 | | |
| --- | --- |
| Birth Name | Will Buxton |
| Birth place | Portsmouth, England |
| Profession | Journalist, Sports Commentator, Author |
| Nationality | British |
| Zodiac Sign | Aquarius |
| Hair Color | Brown |
Will Buxton, the British F1 reporter, and digital presenter is a well-known sports commentator and journalist in Formula One. Starting as a writer for Grand Prix to appearing in Netflix's documentary series Formula 1: Drive to Survive.
With such growth in his career, one thing is certain that Will Buxton seems to have made a promising net worth as well as fortune. Since this article is all about Will Buxton's net worth and earnings, you might be thinking about his income sources.
So, stick up with this article to find out Will Buxton's career earnings and other sources.
Will Buxton Net Worth And Earnings
Well, Will Buxton certainly made an impressive career as an F1 reporter. He probably made a great fortune; however, Will Buxton's net worth is yet to be revealed. He earns from different sources, which we will discuss in detail.
Early Career
While Will Buxton was a university student, he started writing for GrandPrix. com. Then, he joined the Official F1 Magazine and was a staff writer in 2002. The journalist probably has a good salary. But it ended in Feb 2004 and became a freelance worker.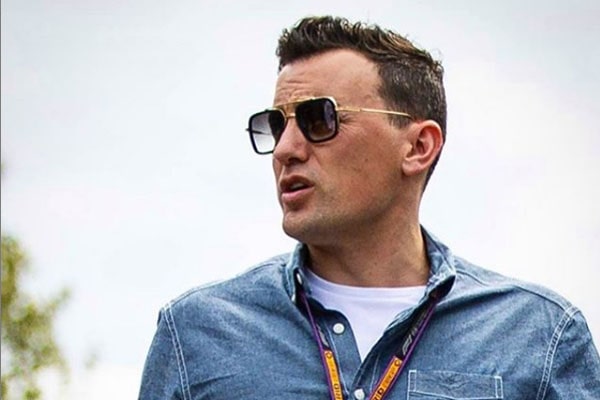 In 2005, Buxton was offered the role of press officer for the GP2 Series' inaugural. And he later got promoted to Director of Communications. Buxton became GPWeek virtual magazine's editor in 2008 and probably had a satisfying paycheck. He also started live commentary for the GP2 Series and GP2 Asia Series for Formula One Group in 2009.
Earnings As F1 Reporter
Will Buxton joined a motorsports channel, Speed, in 2010 that was owned by Fox Sports. He was a pit-lane reporter as well as NBC's broadcast team for Indycar races until 2017.
In Dec 2017, Buxton supported the changes made by Liberty Media whilst running F1, despite the changes having lost him his job at NBC Sports in a Sky Sports F1 interview.
The Sports Commentator returned to F1 officially in 2018, becoming F1 Group's first Digital Presenter. Even if he has not revealed his earnings, Will Buxton's salary as Digital Presenter must indeed be grand.
He hosts a number of features on F1's YouTube channel, including a feature he carried over from NBC, Paddock Pass.
Not only that, but the journalist also appeared in Netflix's documentary series, Formula 1: Drive to Survive. The series was based on the 2018 and 2019 Formula 1 season, where he gave his opinions on the events covered in the series.
We assume Will Buxton received promising amounts of money for his appearances in the Netflix series. So, all these certainly include inside Buxton's wealth and fortune.
Earnings From Book
Will Buxton also released a book called 'My Greatest Defeat' featuring illustrations from Giuseppe Camuncoli in 2019. It's a collection of honest and revealing insights into 20 of the greatest living racing drivers; legends of the worlds of Formula 1, Indycar, NASCAR, Le Mans, and Rally.
The book costs you $22.57 for Hardcover on Amazon and £20.00 on Evro. The sales of the book look to be the revenues added to his fortune. Plus, looking at his extensive career, one can expect Will Buxton's net worth to definitely be in the millions. 
Lifestyle
With so many incomes and earnings sources, Will Buxton surely made a splendid life for his family. Going through Buxton's Instagram profile, he seems to be living a happy life with his partner and daughter.
As for his assets and all, he does not like flexing around but keep it simple. We can tell that Will Buxton is happy with his comfortable life he made from his fantastic career. Who wouldn't be? If you get the chance to cover every F1 race, traveling to multiple continents and countries.
Trivia
Will Buxton was born on Feb 14, 1981, in Portsmouth, England.
He is engaged to his girlfriend, Victoria Helyar.
Will has a daughter, Sophie, from his past relationship.
Explore more on eCelebrity Spy and get updates on Celebrity News, Wikis, Net Worth, and More.