Wyclef Jean Net Worth - Income And Earnings From His Career As A Rapper
Wyclef Jean Net Worth
$10 million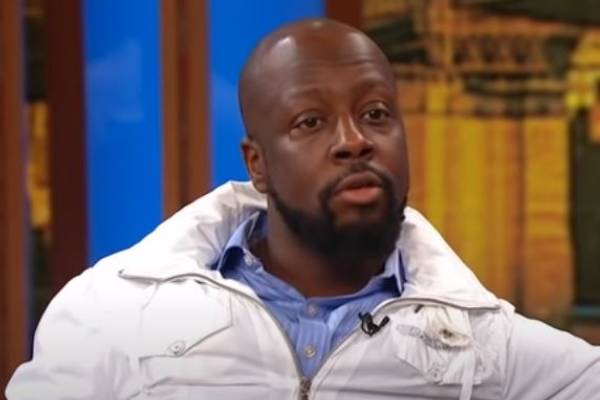 | | |
| --- | --- |
| Birth Name | Nell Wyclef Jean |
| Birth place | Croix-des-Bouquets, Haiti |
| Profession | Rapper and Actor |
| Nationality | Haitian |
| Zodiac Sign | Libra |
The famous Haitian musician Wyclef Jean has impressed millions of people through his unique music for more than two decades. Whether it is his solo career or his time in the famous group Fugees, Jean has produced many chart-topping songs and albums and gained international success. 
According to the Celebrity Net Worth, Wyclef Jean's net worth is estimated to be $10 million. He has amassed this massive fortune from his highly successful music career and a few acting projects.
Wyclef Jean Net Worth And Earnings
As stated above, Wyclef Jean has an estimated net worth of $10 million, which mostly comprises of his earnings from album sales and multiple acting credits.
Income From Music
Wyclef was interested in music from a very early age and began making music when he was very young. He was influenced by reggae artist Bigga Haitian and many of his neighborhood MCs and learned about music by listening to them. A few years later, he formed a group with his friend and signed to Columbia Records in 1993.
The group Fugees released their debut album Blunted on Reality a year later and gained massive reception. They released their second album, The Score, in 1996, which also achieved international success. However, due to internal conflicts, they disbanded, and Jean went on to launch his solo career.
He released his first album, The Carnival, in 1997, which featured many other musicians. The record was a huge hit, and since then, he has released many other albums over the years. Some of Wyclef's albums and their prices are listed below:
| | |
| --- | --- |
| Album | Prices |
| The Carnival | $9.99 (MP3) |
| The Ecleftic - 2 Sides II A Book | $8.99 (MP3) |
| Masquerade | $7.63 (Audio CD) |
| The Preacher's Son | $4.99 (Audio CD) |
| Carnival Vol. II Memoirs of an Immigrant | $13.90 (Audio CD) |
| J'ouvert | $12.45 (Audio CD) |
All of the above-mentioned albums are available on Amazon. All of these records were successful in their own rights and helped establish Wyclef as a highly successful artist.
Along with writing and producing his music, Jean has also written and produced for many other artists. He co-wrote for famous singers like Whitney Houston and was a part of one of the most famous songs, Shakira's Hips Don't Lie. Not only this, but he was also featured in the official World Cup anthem of 2014, Dar um Jeito (We Will Find a Way). 
From all of the album and singles sales, the Haitian artist undoubtedly earned a grand sum over the years. Also, he must have also earned a significant amount for writing songs for other artists, which definitely helped increase Wyclef Jean's net worth.
Income From YouTube And Other Streaming Services
In the age of the internet, artist's success is weighted by the number of streams and views on YouTube for their songs. The famous Haitian rapper's YouTube channel has more than 360K subscribers as of May 2020. His music videos garner millions of views, and one of the highest viewed videos on his channel is Sweetest Girl, which has 81 million views.
According to SocialBlade, as of now, Jean's earnings from the channel is estimated to be $1.6K to $25.4K in a year. Also, his music is available on various streaming sites like Spotify, Apple Music, Deezer, and many others. With millions of streams on these platforms, Wyclef Jean's net worth must have seen significant growth in recent years.
In addition to this, in 2017, he partnered with the music identifying app Shazam to promote his EP, J'ouvert, and the full-length album, Carnival III. They created an augmented reality experience for the collaboration which generated huge buzz in the industry and undoubtedly influenced Jean's total earnings and might have contributed to his dream of earning $1 billion before his retirement.
Income From Acting
Along with music, Wyclef has also used acting as a way to showcase his artistic abilities. His first movie was the Jamaican crime film, Shottas which was released in 2002. Since then, he has starred in many other movies as himself or portraying a character. Some of them are listed below:
Be Cool
One Last Thing
Dirty
Full Clip
Black November
Along with films, he has also been a part of many television series. He has appeared in shows like Nashville, Third Watch, American Dreams, among others, and has also performed his songs in many shows. As one of the most famous artists in the present time, Wyclef Jean's earnings from his acting projects must have been grand.
Financial And Legal Troubles
While he has gained much success from his music career, Wyclef Jean has also faced many financial and legal troubles. In 2012 it was revealed that the IRS and tax authorities filed a lawsuit against the artist for unpaid taxes. He reportedly owned the tax authorities $2.9 million from his various estates. Also, he was accused by other parties who claimed that they hadn't been paid for their services.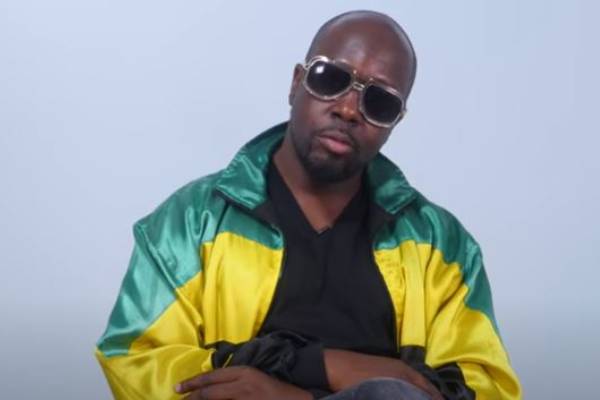 Also, the charity he had established in 2001, Yéle Haiti gained negative press after it was revealed that, funds raised after the 2010 Haitian Earthquake, was not utilized for the said purposes. The management of the charity was questioned, and it was reported that funds raised for charity were used for travel expenses and other fees. The organization has since closed its work.
Lifestyle And Assets
Wyclef Jean has earned millions from his successful music career and currently lives a comfortable lifestyle with his wife and adopted daughter in New Jersey. He purchased his 6,517 square-feet Jersey mansion in 1998 and paid $1.85 million for it. He also owned a property in Florida but lost it to foreclosure and was sold for $1.6 million.
Not only mansions, but Jean is also an avid car collector and has notable models like Rolls-Royce Phantom, Ferrari 360 Spider, Cadillac El Dorado, and many others. He also owns a McLaren F1 supercar, one of the fastest cars in the world. Looking at the expensive taste of the rapper, we can conclude that Wyclef Jean enjoys a lavish lifestyle.
Facts
Wyclef Jean was born in Croix-des-Bouquets, Haiti, on the 17th of October, 1969, and moved to the States with his family.
He filed papers as a presidential candidate of Haiti in 2010 but was rejected due to him not living in Haiti for years before the election.
He was previously in a relationship with Lauryn Hill, his fellow group member of Fugees.
He married his wife, Marie Claudinette, in 1994 and have a daughter, Angelina Claudinelle Jean, together.
Explore more on eCelebrity Spy and get updates on Celebrity News, Wikis, Net Worth, and More.