YNW Melly Net Worth - Earnings As A Rapper And Merch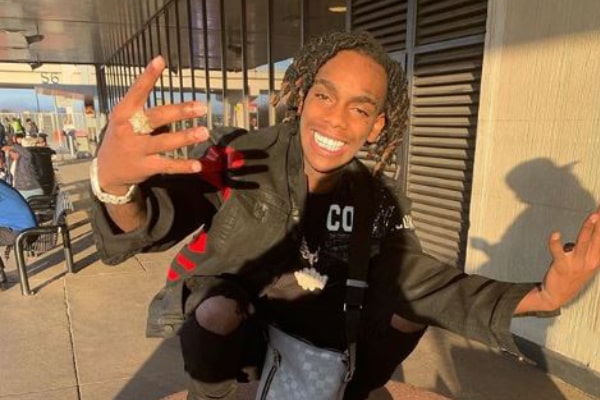 Rappers and their lifestyle have always been a topic of fascination for ordinary people. Whether it is their music or their way of living, general people have always been interested in rappers. YNW Melly is one of the rappers who has gained public attention quickly. 
Jamell Maurice Demons or better known as YNW Melly's music has been a source of entertainment for millions of people around the world. He started his career in music when he was just fifteen and has managed to earn a fortune from it.
YNW Melly Net Worth And Earnings
From his successful career as a rapper, YNW Melly has made a massive sum of money. So much to it, that there are few sites which suggest that YNW Melly's net worth is above a million mark. Also, he has a line of merchandise, which undoubtedly helps to increase the rapper's net worth.
Income As A Rapper
The talented rapper's career started after he posted his songs in SoundCloud when he was just fifteen. He was a part of the hip-hop collective YNW and adopted the name YNW Melly in 2016. He released his first EP called Collect Call in 2017. He had features from various well-known artists in the EP like Lil B, John Wicks, among others.
After this, in 2018, he released numbers of singles titled, Melly the Menace, Slang That Iron, and Virtual (Blue Balenciagas). All of these singles gained moderate success. He then released his debut mixtape I Am You, which charted on the Billboard 200 at number 192.
The rapper then released his second mixtape, We All Shine, which has sixteen tracks. It also featured collaborations with Fredo Bang and Kanye West. His debut studio album, Melly vs. Melvin, was released on the 22nd of November, 2019. The album reached up to number eight on the Billboard 200 chart. Two singles have been released to support the album's sales. The second single, Suicidal, had a feature from late rapper Juice Wrld, and it peaked at number 20 on the Hot 100.
All of the sales from his singles, albums, and EPs must have helped increase YNW Melly's net worth. And his new songs are gaining more recognition day by day, so the earnings from them will definitely increase his fortune in the coming days.
Income From YouTube And Other Streaming Services
The famous American artist's YouTube channel has more than 4.9 million subscribers and counting. His music videos generate millions of views, and the video for Murder On My Mind has more than 342 million views. According to SocialBlade, YNW Melly's earnings from his YouTube channel as of now is estimated to be $17.7K to $283.5K monthly and $212.6K to $3.4M yearly.
Along with YouTube, Melly's music is also available in streaming services like Spotify, Deezer, TuneIn, among others. His songs have been very popular among the listeners in these services. He had over 10 million listeners and had amassed over 200 million streams on Spotify as of March 2019. All these streams and views on YouTube not only help him earn recognition but also enough income, which is included in YNW Melly's earnings.
Income From Merchandise
Like the majority of artists around the globe, the famous rapper also has his own merchandise line. His line consists of products like T-shirts, masks, hoodies, and other accessories. Some of these products and their prices are given below:
| | |
| --- | --- |
| Products | Prices |
| Melly Muppet Tee | $35.00 |
| YNW Varsity Face Mask | $20.00 |
| Melly Muppet Hoodie | $55.00 |
| Free Melly Hoodie | $50.00 |
| YNW Backpack | $65.00 |
All of these products are available in the YNW4life apparel store. The sales of these items must have made an enormous impact on YNW Melly's net worth.
Lifestyle And Assets
With the massive fortune he has earned from his career in music, YNW Melly enjoyed a lavish lifestyle. Similar to many other rappers, Melly loved to flaunt his riches to the world. On his Instagram page, one can see pictures in which the rapper is holding a bundle of cash and wearing heavy, encrusted chains. These pictures show the lavish lifestyle he enjoys.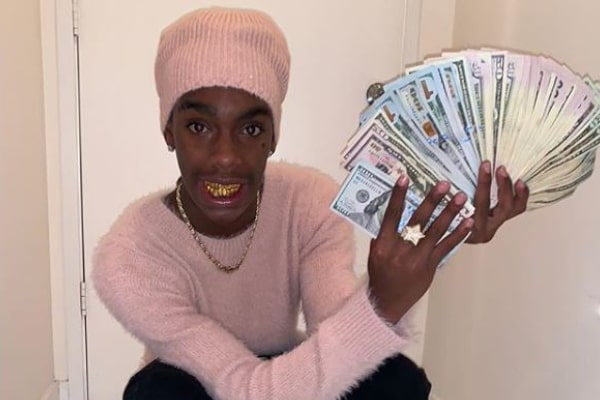 While the rapper does live a comfortable lifestyle while he is free, currently, he is locked up in the Broward County Jail in Florida while awaiting trial on murder charges. His request for house arrest due to him contracting the coronavirus was denied on April 15, by a judge. He was arrested in February 2019 and charged with the murder.
Let's hope what the future holds for the talented rapper, and wish him luck for his future endeavors.
Some Facts About YNW Melly
Jamell Maurice Demons or better known as YNW Kelly was born on the 1st of May, 1999, in Gifford, Florida.
He was raised by his mother, Jamie King, as a single mother. His father is Donte Taylor. 
He was associated with the street gang Bloods since he was a young boy.
He has been arrested several times before for various reasons like assault, possession of marijuana, and now for first-degree murder, among others.
On April 2, 2020, his official Instagram account confirmed the positive COVID-19 diagnosis while he was in prison.
Explore more on eCelebrity Spy and get updates on Celebrity News, Wikis, Net Worth, and More.