Amandla Stenberg - Movie Star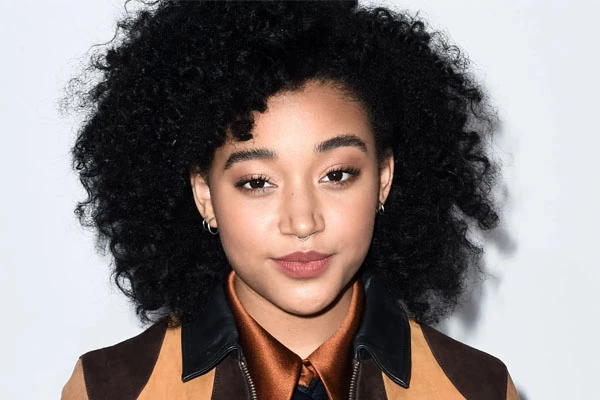 Quick Wikis
Fact
Value
Birth Name
American Stenberg
Birth Day
10/23/1998
Birth place
Los Angeles, California, USA
Zodiac Sign
Scorpio
Nationality
American
Profession
Actor
Parents
Karen Brailsford, Tom Stenberg
Net Worth
$2 million
Height
5 feet 3 inches
Eye color
Dark Brown
Hair Color
Dark Brown
Amandla Stenberg was born on the 23rd of October, 1998, in Los Angeles, California and is an American actor most known for working in the movies and series such as Hunger Games, Drunk History, Sleepy Hollow, and many more.
Amandla Stenberg was born to parents Karen Brailsford and Tom Stenberg and has two half-sisters. Working as an actor in the Hollywood industry, Amandla Stenberg's net worth is $2 million. Amandla identifies as a non-binary and was in a relationship with the singer King Princess.
Net Worth and Sources of Income
According to Celebrity Net Worth, Amandla Stenberg's net worth stands at an estimated amount of $2 million. Stenberg has accumulated a large amount of fortune though working in the Hollywood industry as an actor. They are best known for playing the supporting role of Rue in the Hunger Games. Amandla has also worked in movies and series such as The Hate U Give, Where Hands Touch, Colombiana, The Darkest Minds and many more. Stenberg was also the voice actor of Bia in Rio 2.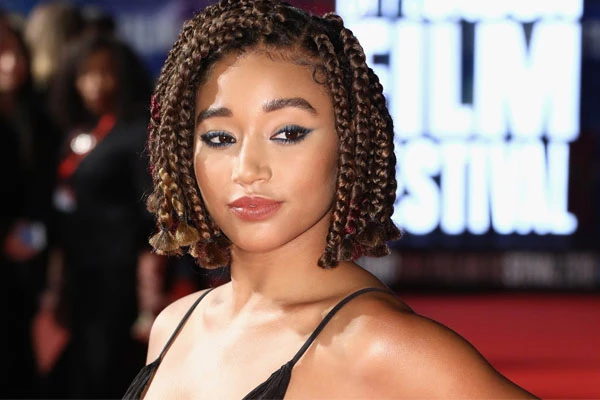 Amandla has been nominated for various awards such as Teen Choice Awards, Hollywood Film Awards, BET Awards, Black Film Critics Circle Awards, and various others. The talented star has worked in the Hollywood industry since they were a child and has achieved a lot throughout their career. With Stranger Comics' Sebastian Jones, Stenberg has written the comic books "Niobe: She is Life", and "Niobe: She is Death." 
As Stenberg was born in a musical family, the Huger Games actor plays several instruments such as drums, violins, and guitars. They also creates songs and the one the song uploaded on SoundCloud has been used in the TV series Euphoria. Stenberg's cover of Let My Baby Stay is featured in the soundtrack of Everything, Everything.
Looking at Amandla's Instagram account, we can see that the star posts various pictures with their friends having fun. We can assume that with a net worth of $2 million, Amandla is enjoying a comfortable lifestyle.
Amandla Stenberg Is An Activist
Amandla Stenberg is known to be a charitable person. Stenberg is the ambassador of No Kid Hungry and supports the Ubuntu Education Fund. This fund helps children in Port Elizabeth, South Africa.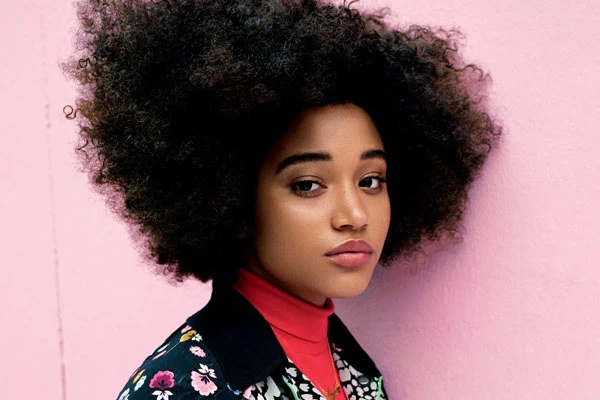 Amandla is also an activist and has given a speech titled "Reflections on Women of the Civil Rights Movement", at the dedication ceremony of the Martin Luther King, Jr. Memorial in Washington. The actor and activist was on the list of Time magazine's list of the 30 Most Influential Teens in 2015 as well as 2016.
Relationship, Dating, and Partner
As mentioned above, Amandla has identified as a non-binary person and prefers the pronouns they/them. Stenberg was previously in a relationship with Mikaela Straus a.k.a. King Princess who is a singer/songwriter.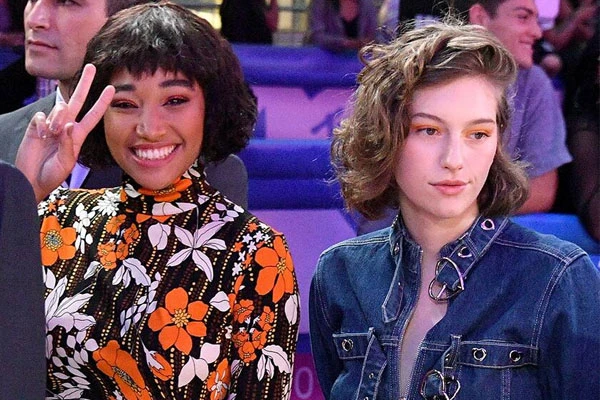 The couple made their relationship public at the MTV Video Music Awards in 2018 but have broken up since then. The break up was confirmed in May 2019 and King Princess has opened up about it on various interviews. 
Amandla Stenberg's Family and Lifestyle
Amandla Stenberg was born to parents Tom Stenberg and Karen Brailsford. Tom is a businessman, whereas, Karen is a writer. Amandla's mother is African-American and father is Danish. Stenberg also has two half-sisters.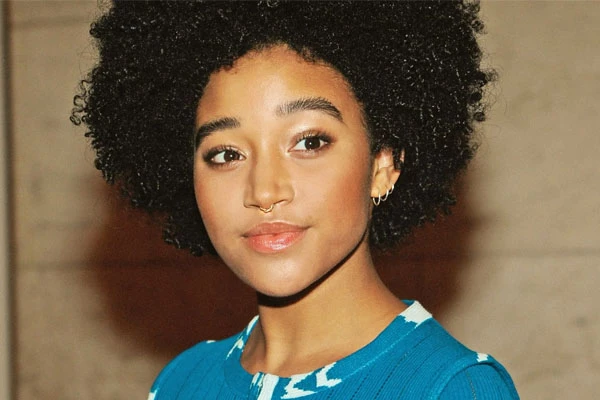 Working in the film industry from a small age, Amandla Stenberg has made quite a name for herself in Hollywood. With a net worth of $2 million, Amandla seems to be living life to the fullest. 
Keep Up With eCelebritySpy, For More Updates On News, Net Worth, Wikis, and Articles.