Michael Ealy's Wife Khatira Rafiqzada Bio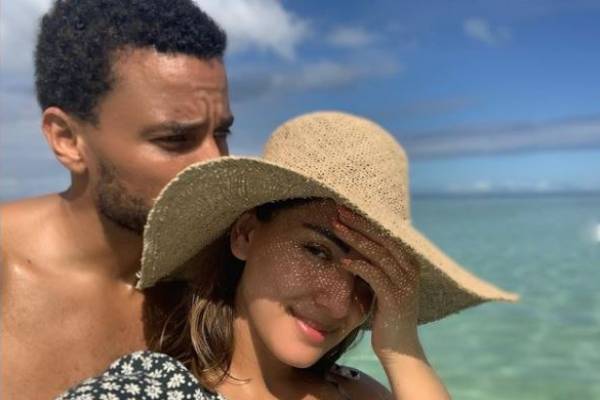 Quick Wikis
Fact
Value
Birth Name
Khatira Rafiqzada
Birth place
Kabul, Afghanistan
Zodiac Sign
Pisces
Nationality
Afgan-American
Profession
Former Actress
Husband/Wife
Michael Ealy
Children
Elijah Brown and Harlem Brown
Eye color
Brown
Hair Color
Brown
Michael Brown, or better known as Michael Ealy, is an American actor who has starred in numerous television series and movies. Due to his fantastic acting skills and looks, he has found fame and garnered attention from a large number of people around the world. As a result, his life and relationship have been the talk of the town for many years.
While Ealy's professional life has been out in the open, he has rarely talked about his personal life, especially his relationship and marriage. However, his fans are always eager to know more about him and his wife, Khatira Rafiqzada.
Who Is Michael Ealy's Twin Brother? Is He Hiding Something?
Khatira Rafiqzada's Early Life
Michael Ealy's wife, Khatira Rafiqzada, was born and brought up in Kabul, Afghanistan. She moved to the States at the age of twelve as a refugee. In a social media post from September 2017, she revealed that Catholic Charities sponsored her family as victims of war, came to the US, and then grew up in East Bay, California.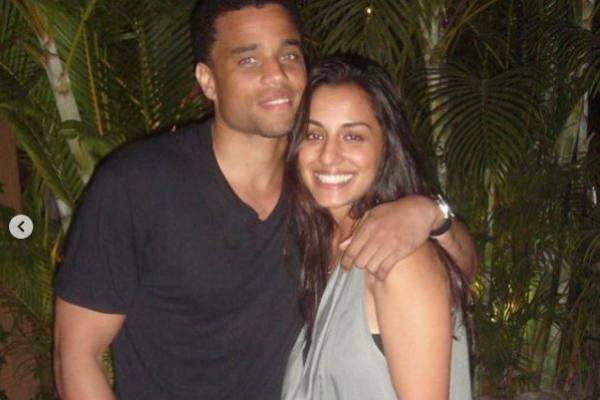 While she has talked about being a refugee on social media many times, Michael Ealy's wife is yet to reveal more about her family and childhood. And seeing the love she and her husband have for privacy, it seems like we won't be getting more information any time soon.
Khatira Rafiqzada's Net Worth And Career
Like her husband, Khatira Rafiqzada has also starred in few acting projects. She first appeared in the short film, Layla in 2009 in which she portrayed the character, Zola. She also had a small role in the movie Chain Letter, where she starred alongside actors like Nikki Reed, Madison Bauer, Michael Bailey Smith, among others.
Thanks to her stints, Khatira Rafiqzada's net worth must have been of a commendable amount.
After this, Michael Ealy's wife decided to move on from acting and focus on her relationship and family. Since then, Khatira has not appeared in any movies and series and has instead used her precious time and energy to raise her children with her husband.
Whether Rafiqzada has picked up any other works is unclear, but it seems like she is very invested in cooking. And if we find her name in a new cookbook or cooking show in the future, it won't come as a big surprise. As for her husband, Michael Ealy's net worth is estimated to be around $3 million.
Relationship And First Date Story
Both Khatire Rafiqzada and Michael Ealy are private people and rarely share stories about their lives, but Ealy has talked about their relationship in the past. In one of the interviews, Ealy revealed that his wife is very much okay about the intimate scenes he has to perform in movies and television series and even jokes about her wanting to do the same.
Also, Ealy opened up about their first date and revealed that his wife, Khatira, made a bold move at the time. He said that the pair's first date was a day-date, and after spending a few moments talking, Khatira asked him to kiss her. She wanted the first kiss to be over so that if it was bad, she could go home and not think about the date ever again. Since the couple is still together, it is clear that their first date was a massive success, and Michael even admitted that her bold personality was what interested him the most.
Marriage And Children
As stated above, Khatira Rafiqzada is the wife of the talented actor, Michael Ealy. The pair reportedly have been together since 2008, and after dating for four years, they got married in October 2012. The beautiful couple has two children together; a son, Elijah Brown, and a daughter Harlem Brown.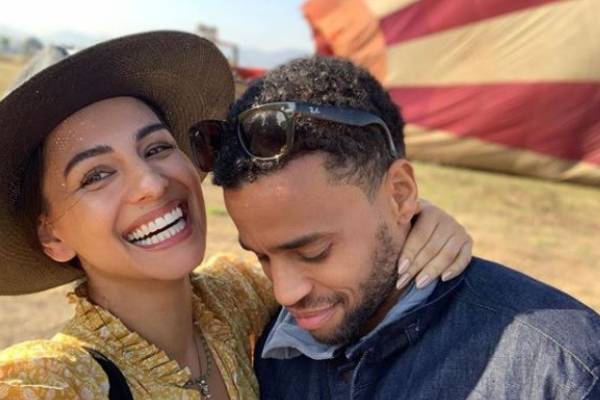 Due to Michael Ealy's fame from his acting career, the family has been at the forefront of the spotlight. However, they have figured out to balance the public and private life and have shared some of their experiences as a family on their own terms.
Trivia
Khatira Rafiqzada celebrates her birthday on March 4.
She is an amazing cook and shares her creations and recipes on social media.
She currently has 10.8 thousand followers on Instagram.
She uses her platform to talk about the Afghan community and various social issues.
Explore more on eCelebritySpy and get the latest updates on Celebrity News, Wikis, Net Worth, and More.