Andrei Terbea - Animator and YouTuber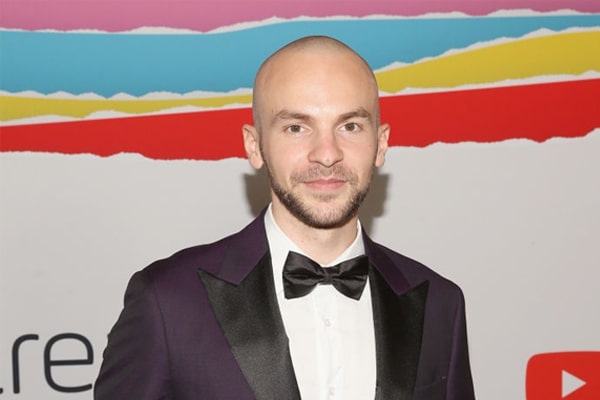 Quick Wikis
Fact
Value
Birth Name
Andrei Terbea
Birth Day
02/20/1992
Birth place
Romania
Zodiac Sign
Pisces
Nationality
Romanian
Profession
YouTuber
Eye color
Dark Brown
Hair Color
Brown
The Romanian YouTuber, Andrei Terbea's hype has been so surreal that he has gone to become one of the famous YouTuber animators with more than 2.11 million subscribers. He has been able to gather promising fortune with massive popularity for his original and sketch animations with hilarious commentary on present pop culture and social media.
Andrei Terbea was born on February 20, 1992, in Romania. While most of his childhood has been a mystery, Andrei seems to like it the way it has been going. He started his YouTube journey in April 2013, and his name & fame escalated slowly with time. Let's move down and know more about the YouTube animator, Andrei Terbea.
Net Worth And Earnings
Well, Andrei Terbea accumulated a considerable net worth as a 2Danimator on YouTube. He has surpassed a bunch of others to get enlisted on the list of top YouTube animators. As stated above, he makes commentary on YouTube trends by making spot-on 2D animations and cartoons.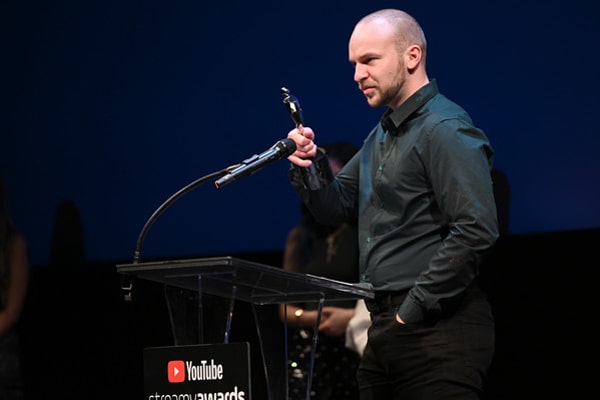 According to Social Blade, Andrei Terbea gets a paycheck of $10k-$160.7k annually from YouTube. He ranks at the 16th spot on the YouTube list in Romania and averages YouTube views in millions. Similarly, Andrei Terbea makes promising money from sponsorships and endorsements too. Presumably, loads of brands are willing to sign grand deals with the YouTuber. Looking at his earnings from YouTube, one can imagine Andrea Terbea's net worth to be of a commendable amount.
His YouTube videos too amusing and hilarious, so good luck on trying to resist yourself from binge-watching them. Some of his most popular videos are "Why I Turned Down Working With Kylie Jenner" and "How I Stole Logan Paul's Fans With One Single Video!". Also, side note: Andrei's friend/sidekick, Wilfur, is a purple goose and often argues and interrupts him in the middle of his videos. But fans love it.
Andrei hadn't revealed his face for a long time he showed it first in the YouTube video, How To Become Pewdiepie! It probably was such a relief that the face mystery was no more a mystery for the subscribers.
You may be unaware, but Andrei Terbea's earnings also hike up doing promotions of artists and their sketches on the website, society6. This also seems to expand Terbea's connections with other talented animators and artists.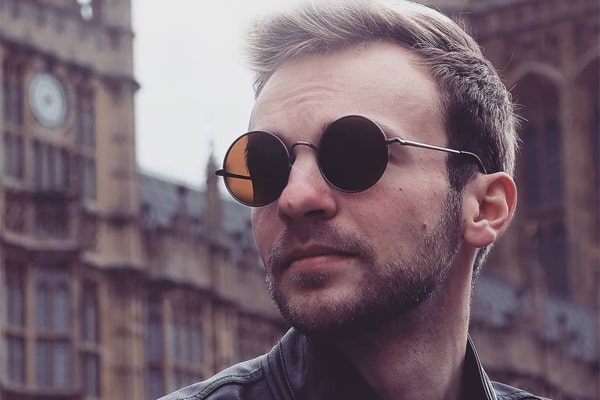 Therefore, Andrei Terbea's net worth actively depends on his earnings from YouTube, the sponsorships deals, and from promoting other artists and their art and sketches. Perhaps, he's going to get checks that would count in millions in the coming years.
Andrei Terbea's Family
Andrei Terbea grew up in Post-Communist Romania. His mother and grandparents raised him on her side. The family was crammed into this tiny space. He has an elder brother who's one year older than him. His grandparents and mother used to share a room, and so was the situation for brothers.
However, times have changed, and so has Andrei Terbea's family situation too. We believe that he and his family have their own house that has great space to spare now. Well, Andrea's family members have not introduced themselves in his YouTube videos or public.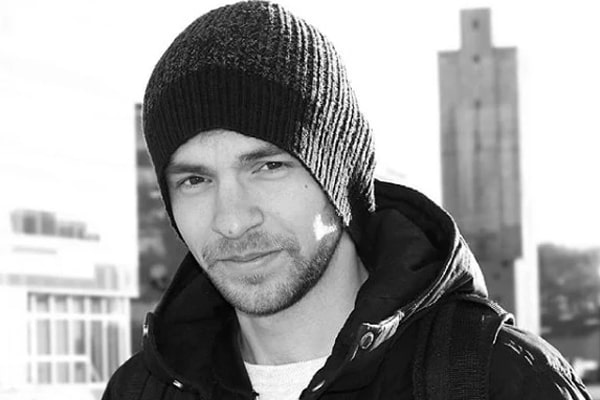 Therefore, we can assume that his family is happy with their low-profile life and don't want to get any media attention. 
Love-life And Relationship Status
Speaking of Andrei Terbea's girlfriend, he could be in a loving relationship with his mysterious partner. But he hasn't even introduced her on YouTube or other social accounts. The YouTuber takes his partner to various parties and award shows. It looks like they don't want all these irritating media to spread fake rumors about them.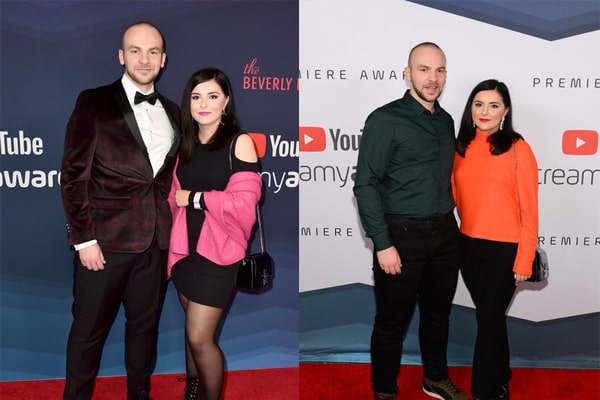 He might be taking time to establish a healthy relationship with his lover. Probably, the couple loves to spend great times with each other going to exciting places. Or they are enjoying their own low-key love with each other. Bless the couple with all the happiness in their life. 
Social Media Accounts
Over 124k followers follow Andrei Terbea on Instagram, which is pretty massive. Most of his Instagram posts are jacked up with cartoons and animations done by him and other brilliant artists. It sums up that Andrei Terbea is generous and kind enough to provide the platform for hidden gems through his Instagram.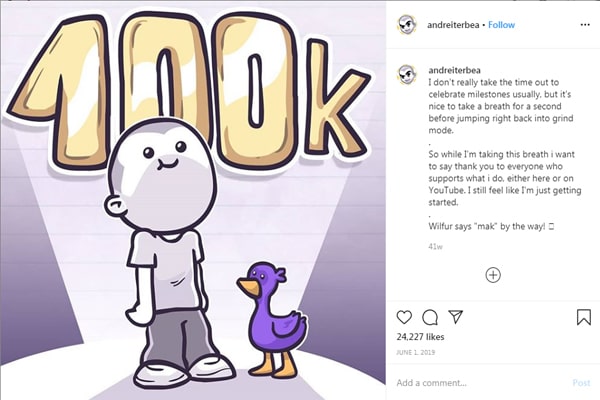 Similarly, he is also an active Twitter user and has more than 21.7k followers. Retweeting the arts and animations of his fans and other ones is one of the most wholesome things you'll see on the planet. Moreover, he notifies his fans about new YouTube videos with the help of these social media accounts.
Some Facts About Andrei Terbea
The YouTuber created lots of videos for the series, Smosh Animated.
He and iDubbbzTV collaborated for an animated video on his YouTube channel.
He was nominated for 'Creator of Year' and 'Animator' for the 8th Streamy Awards.
Andrei Terbea won the Animated award at the Streamys Premiere Awards 2019.
Get More Updates In News, Entertainment, Net Worth, and Wikis In eCelebrity Spy.