Anthony Melchiorri Bio - Television personality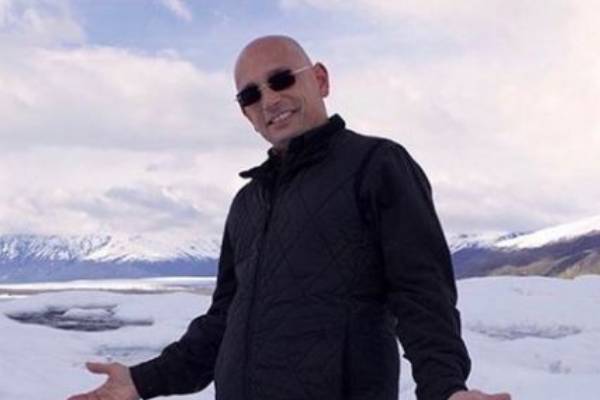 Quick Wikis
Fact
Value
Birth Name
Anthony Melchiorri
Birth Day
05/24/1965
Birth place
Brooklyn, New York, USA
Zodiac Sign
Gemini
Nationality
American
Profession
Hospitality Expert,, Television Personality and Producer
Net Worth
$2 million
College/University
Park University
Children
3 Daughters
Personal Website
http://www.anthonymelchiorri.com/
Height
5 feet 6½ inches
Eye color
Black
Anthony Melchiorri is a well-known television personality and hospitality expert who is known for his television show, Hotel Impossible. He is regarded as one of the most successful businessmen in the hospitality business.
Because his name has been associated with numerous famous hotels around the New York area, the general public has been intrigued by Anthony Melchiorri's life and his career for quite some time now.
Anthony Melchiorri's Life Before Fame
Anthony Melchiorri was born in Brooklyn, New York, on May 24, 1965. He was raised by his mother in New York City's borough's Sheepshead Bay neighborhood. In an interview with Forbes Magazine in 2019, the hospitality expert revealed that he grew up without a father, and his mother worked very hard to raise him.
Since his mother was very busy, growing up Anthony did not have guidance. He had to figure out his life all by himself and, as a result, joined the Air Force in 1986 right after highschool.
Anthony has credited the Air Force for saving his life as he did not have any direction before joining it. He served for four years as a protocol officer and joined night classes at Park University. He earned a bachelor's degree in business administration while he worked at the Embassy Suites hotel.
Anthony Melchiorri Net Worth And Career
Shortly after coming out of the Air Force, the well-known television personality showed interest in the hospitality business. While he had nothing during his early years in the industry, now he has amassed a fortune from his numerous hospitality-related television shows and other business ventures. And according to Celebrity Net Worth, Anthony Melchiorri's net worth is estimated to be $2 million.
Income From His Hospitality Business
Anthony Melchiorri's first job in the hospitality business was as a Night Auditor at the Embassy Suites. He then became the night manager at the city's Plaza Hotel, and after four years, he held the position of Director of Front Office Operations at the hotel. At the Plaza, Anthony introduced the Eloise Tour after an eleven-year-old girl came and asked him, "Mister, where's Eloise?"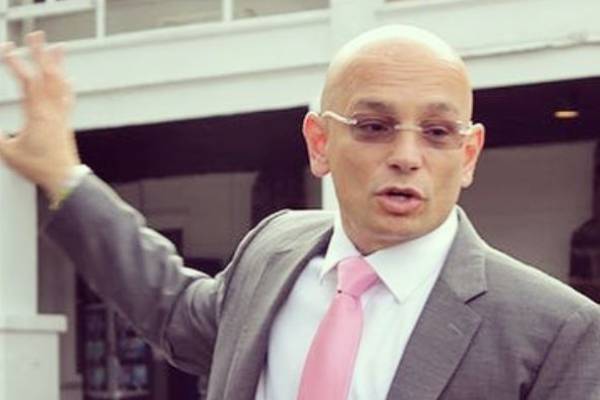 Melchiorri then worked as the Lucerne Hotel's general manager and then later of Algonquin Hotel. While working at the historic establishment, he convinced the owners to close the Algonquin to renovate the building. Anthony himself oversaw the $15 million roof to basement renovation and restored the building to its previous glory.
After working at various well-known hotels around the New York areas for years, the hospitality expert founded his own hotel management and consultancy named Argeo Hospitality. He also operates a company called Hospitality Success Program. As one of the most well-known hospitality expert, Anthony Melchiorri's net worth is heavily influenced by his earnings from previous positions at famous hotels and his own companies.
Income From Television
After gaining intricate knowledge about the hospitality industry, Anthony had an idea about hotel improvement shows. Along with Leo Rossi, he developed the show Hotel Impossible which aired on Travel Channel. Each episode featured Anthony and his team dealing with hotels that had severe issues in less than a weak.
Due to the uniqueness of the show, it was an instant hit and ran for years. He was also a part of other shows like Extreme Hotels and Hotel Impossible: Undercover. As the show's host and executive producer, Anthony Melchiorri's net worth heavily benefitted from the salary he received from them.
Anthony Melchiorri's Relationships
After finding fame from his television shows, Melchiorri's personal life became a topic of interest to thousands of viewers, especially after people saw the chemistry between Anthony and interior designer Blanche Garcia on their show Hotel Impossible.
While there were numerous rumors about Melchiorri and Garcia's relationship, none of them were true. Both of them are happily married to their respective partners and also have children of their own.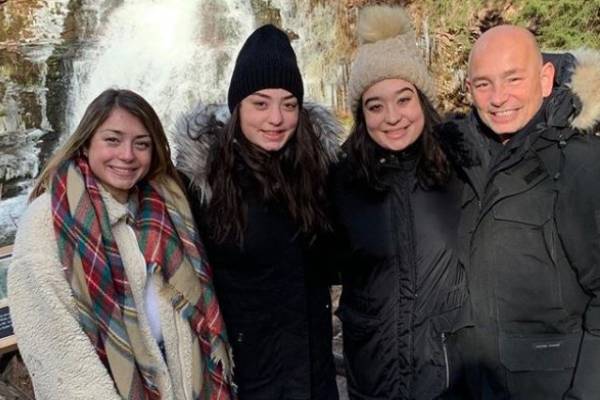 Anthony has kept much of his personal life hidden from the media; however, it is a known fact that he has been married for quite some time now. Anthony Melchiorri's wife prefers to stay away from the spotlight, but their three daughters have been featured in Anthony's social media pages on multiple occasions.
Trivia
Anthony Melchiorri's father painted the Parachute Jump ride of the Coney Island skyline.
He is also remembered for his resemblance to the famous musician Pitbull mainly because of the lack of hair on their head.
Anthony is very active on social media and has around 26K followers on Instagram.
Before creating the show, Hotel Impossible, Anthony had executive produced the Lifetime movie, Wisegal.
Get More Updates In News, Entertainment, Net Worth, and Wikis In eCelebrity Spy.