Archie Williams Bio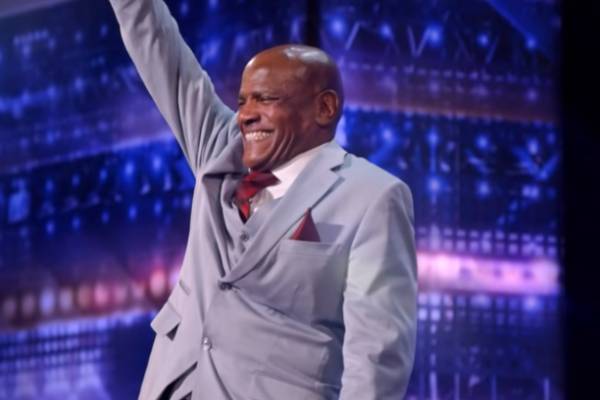 Quick Wikis
Fact
Value
Birth Name
Archie Williams
Birth place
Louisiana, US
Nationality
American
Sibling
Sheila Varner, Charlotte Alexander
Height
5' 4"
Eye color
Black
Archie Williams was wrongly incarcerated and spent 37 years for rape and attempted murder. His story has reached millions and brought many of them to tears. Now changing his hobbies into talent, Archie has started appearing on the stage and has started to make a name for himself.
Already famous, Archie is set to have a brighter life ahead, and people have been wanting to know as much as they can about him. If you want to know more about him, make sure to stick to the end.
Family And Early Life
Born in 1960, Archie was someone who grew up in a small and poor family in Louisiana. Despite not being rich, Archie William's family made sure to provide good and proper education to him and his sisters. Archie's sisters are Sheila Varner and Charlotte Alexander, both of whom are very close to Archie.
Growing up, Archie was interested in boxing and singing and enjoyed it quite a bit. He was also very good at it and had a good reputation around his neighborhood. Sadly in January of 1983, he was wrongfully convicted for rape and attempted murder that had happened less than a month prior. And while many did believe he was innocent, he was put behind bars.
Wrongfully Convicted
As stated, Archie Williams was wrongly sent to prison for 37 years for a crime he had not committed. In December of 1982, at the age of 22, a woman was attacked at her house and was raped. The police showed a witness a series of photos including that of Archie. Twice did the witness did not point at a picture of Archie before saying on the third one to look for a man that looked like him. Based on this single report, Archie was arrested and sentenced to life.
Knowing that he was innocent, Archie did not lose his mind while he was in the Angola State prison and turned to his hobbies. Training a boxing team, something that had never been done there before, and he owned nine DOC titles as well as four number 1. contender seats. He also turned to music and would watch shows like The Steve Harvey Show and AGT and would dream to be there, which did manage to come true.
During the late 1990s, Archie got into contact with The Innocence Project and along with them requested a DNA test, which was initially denied for 11 years as it was still banned in Louisiana for convicts to requests this at the time. But after the judge changed, the request for an inspection was officially accepted, the results of which directed towards Stephen Forbes, but because he had died in prison in 1996, he was never questioned about the crime. Even after finding out about the news of his release from his representative lawyer, Vanessa Potkin, Archie proved his kindness by making his first sentence asking what about the others here with similar cases.
Now, The Innocence Project is one of the best organizations to help wrongfully sentenced people by proving their innocence and they share all these stories on their official website. Simon Cowell himself has also decided to become the Ambassador for The Innocence Project and it seems that more and more innocent people will be released soon.
Archie Williams' Net Worth And AGT
After being released from prison in March 21, 2019, Archie was subjected to a certain amount of money by the government, which amounted to $250,000 over a period of 10 years. This amount is the lowest in any state that provides any compensation and despite it being a small amount in comparison to the time he spent in prison. Thanks to The Innocence Project, he also received helped from the public who helped him buy the items off of his bucket list and was thankful for it.
Then, when he appeared on the Steve Harvey Show in 2019, he received a $5K donation from The Magic Mud along with a lifetime supply of toothpaste as well as five suits from Steve Harvey's celebrity suits along with all the accessories, which he was also very thankful for. At the moment, he is now one of the top contenders in AGT and is expected to win as well and that would help set Archie Williams' net worth in the future. On his audition on AGT, he sang Elton John's, "Don't Let The Sun Go Down On Me" and brought all the judges as well as Elton John himself to tears.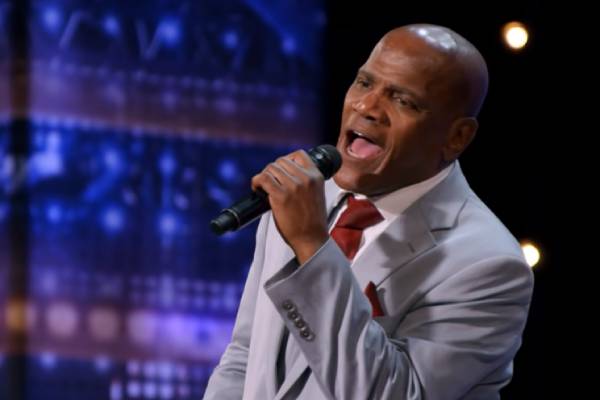 Elton John later contacted Archie and even invited him to perform on one of his concerts to which he happily agreed to. It is already clear that Archie is going to become a well-known star in the coming years.
Lifestyle
At the moment, it seems that Archie is now managing to spend as much time as he can with his family, siblings, and the young'uns in his family. Because he was sent to prison before being with anyone, sadly there is no one to be called Archie Williams' children but he still treats his nieces and nephews as his own and loves them unconditionally. 
Because the season 15 premiere of AGT was released, Archie has also already started doing online interviews with several websites and such. While the pandemic is proving difficult for Archie to spend time outside, it seems that this has not let him down and is living a happy life nonetheless.
Facts And Trivia
His niece Terill is a Youtuber with over 1K subscribers.
He was the first person to hold all nine DOC titles while in prison.
Get More Updates In News, Entertainment, Net Worth, and Wikis In eCelebrity Spy.