Bubba Wallace- Nascar Racer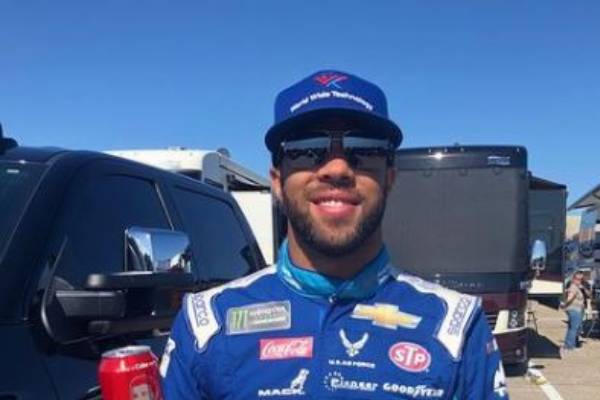 Quick Wikis
Fact
Value
Birth Name
Darrell Wallace Jr.
Birth Day
10/08/1993
Birth place
Mobile, Alabama
Zodiac Sign
Libra
Nationality
American
Profession
Race car driver
Parents
Darrell Wallace Sr., Desiree Wallace
Dating Partner
Amanda Carter
Sibling
Brittany Wallace
Net Worth
$3.5 million
College/University
Northwest Cabarrus High School
Personal Website
https://www.bubbawallace.com/
Eye color
Brown
Hair Color
Black
Bubba Wallace is well-known as a professional race car driver who competes full-time in the NASCAR series. He has hundreds of thousands of fans, and almost any race car fan knows Bubba's name. However, not all of these fans know Bubba Wallace's history and what made him into who he is today.
Thus, to answer any questions that you might have, we have mentioned everything from his childhood to current events relating to the star. So make sure to read till the end, and maybe you'll learn something new about the star that you didn't before.
Childhood And Starting To Race
Bubba Wallace was born in Mobile, Alabama on the 8th of October, 1993 as Darrel Wallace Jr. to parents Darrel Wallace Sr. and Desiree Wallace and spent his childhood with a sister named Brittany Wallace. He grew up in Concord, North Carolina, and here he attended the Northwest Cabarrus High School. Bubba's father is the owner of an industrial cleaning company while his mother is a social worker who ran track at the University of Tennessee. 
Bubba was very young when he got infatuated with cars and all the various models of racing cars. He was so infatuated with them that at the young age of nine, Bubba started racing. Some of his first racing matches include the Legends Car Racing Series, the Bandolero, as well as some local events.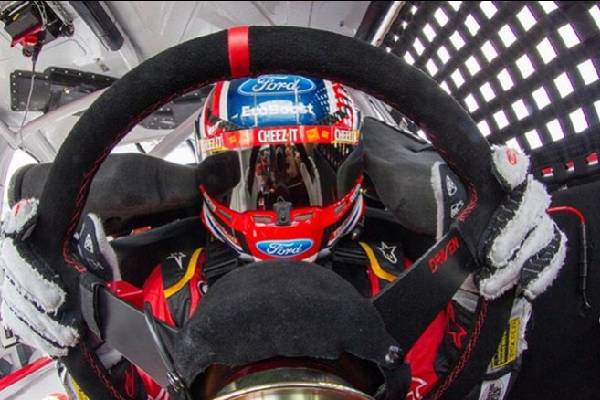 Though he was very young, he, like many other pro racers, showed that he had what it takes to become a pro at a very early age.
Starting A Career. What is Bubba Wallace's Net Worth?
As stated, Bubba started racing at a very early age and took part in quite a few competitions. But his big break as a racer came in 2008 when he won the Franklin County Speedway race in Virginia at the age of 16. Then, starting from 2010, Bubba began competing in the K&N Pro Series, and the same year, he became the youngest and the first African-American driver to win at the Greenville-Pickens Speedway. By the end of 2011, Bubba had 11 top-ten finishes, five top-fives and three wins in the 12 Series race.
In May of 2012, Bubba Wallace made his debut in the Xfinity Series and drove the No. 20 Dollar General Toyota for JGR. In February of 2013, Wallace ran a full series in the Truck Series while driving a No.54 Toyota which was owned by Kyle Busch Motorsports. Starting from here up till 2017, Wallace would constantly appear in these two competitions and make a name for himself. Then in June of 2017, Bubba made a record again by becoming the first African-American to race in the Cup Series after Bill Lester raced last in 2006. Since then, Bubba Wallace has been racing in the Cup Series for the last four years.
Alex Albon Net Worth - Know His Earnings As A Professional Racer
Of course, with such a career and an almost tow decade-long career in racing, Bubba has managed to earn quite the wealth in his career. In fact, he has earned so much money that Bubba Wallace's net worth has been estimated at a grand of $3.5 million. Alongside his earnings from racing, Bubba also generates a considerable amount of money from his merch sales.
Who Is Bubba Wallace's Girlfriend? Is He In A Relationship?
Of course, being famous means that you will have tons of girls behind your tail, and this is also the case for Bubba Wallace. Sadly for these girls, Bubba's heart has already been stolen and it does not seem like it is ever getting returned back to him. But who stole it. Well, the person who stole his heart is none other than Bubba Wallace's girlfriend Amanda Carter.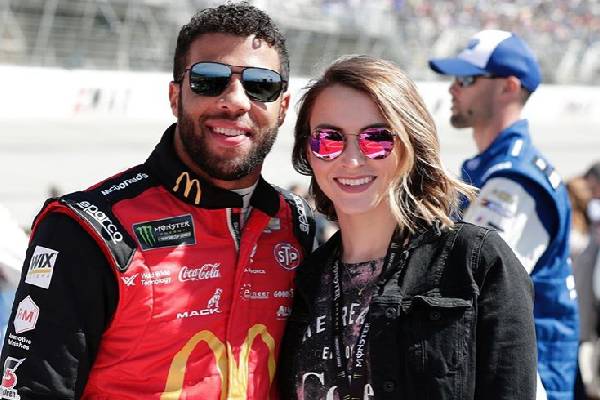 The two have been in a relationship for a long time now and have often made trips to various places with friends and family. A quick look at either of the couple's social media shows just how much love the two harbor for each other and exactly how perfect they look with each other.
While some fans are jealous of her, they also wish for the couple to have a happy future ahead.
What Is Up With Bubba Wallace And A Noose?
If any racing fan has been looking at the news as of late, they would probably know what we are talking about. On June 21st of 2020, Bubba's team reported that a noose was found in the team's garage stall at the Talladega Speedway. Since the Black Lives Matter incident is still fresh in the minds of the people, this incident did not take long to escalate to the point where this was considered an act of violence towards racism.
The racer also spoke his views about this incident stating that it won't tear him up. After a thorough investigation by the FBI, it was discovered that the noose was in fact just a rope designed as a noose for the garage door, and had been there since 2019. While it did seem like a coincident, Bubba is sure that it was directed towards him, and whether it was there since 2019 or not, does not change the fact that its a noose.
Did this get him frustrated? Yes. Will, he let it get to his head? No. And so, he will turn this frustration into motivation for his races and make sure that he does his best.
Facts And Trivia
He is best friends with Ryan Blaney.
He voiced Bubba Wheelhouse in Cars 3.
Get More Updates In News, Entertainment, Net Worth, and Wikis In eCelebrity Spy.